Takachiho Amaterasu Railway

Enjoy magnificent nature by take Amaterasu Railway on the track of former Miyazaki's Takachiho Lines
The Takachiho Railway, which once ran through Takachiho Town in Nishiusuki-gun, Miyazaki Prefecture, is now the Amaterasu Railway. This popular local train crosses Japan's highest railway bridge. The former Takachiho Railway was stopped operating due to damages caused by typhoon in 2005. Amaterasu Railway's own original Grand Supercart now plies this line, giving passengers the opportunity to enjoy the magnificent views.
Using the former train station that served the Takachiho Railway when it ceased operations in 2005, the Grand Supercart offers a 30-minute, 5-km round-trip ride from Takachiho Station to enjoy the spectacular scenery of Takachiho.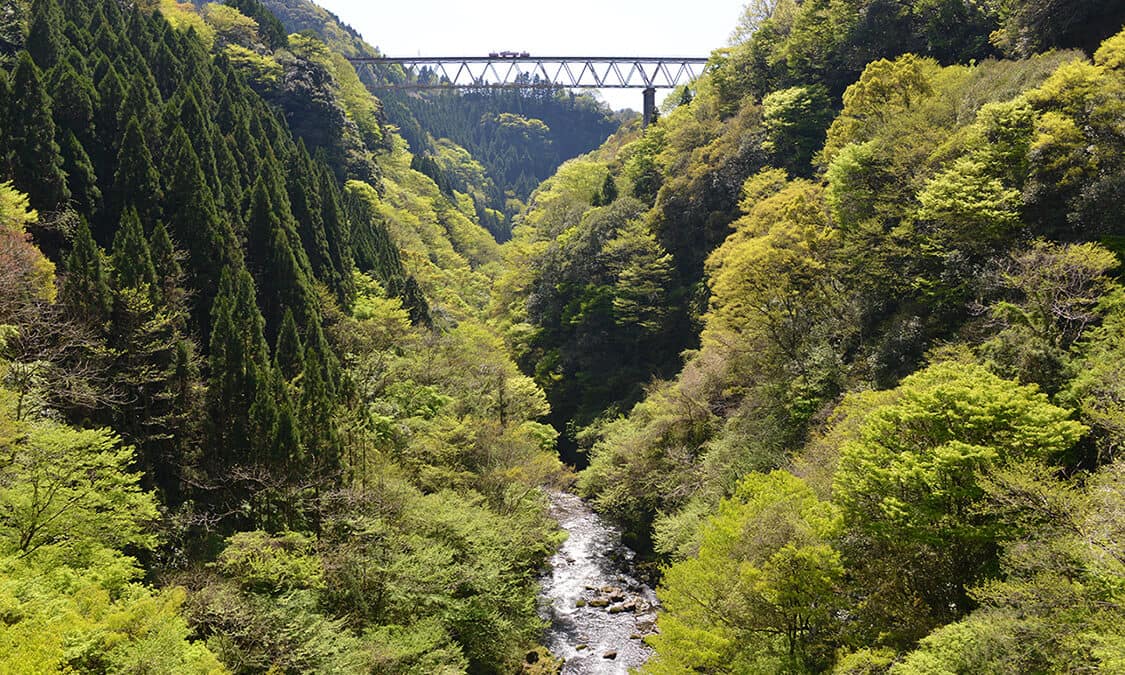 Japan's highest railway bridge. Enjoy beautiful views of the gorge, including the new green leaves in spring and colorful leaves in autumn, from the 105-meter high railway bridge.
The interior of the tunnel is lit up. Take in the spectacular views from the open-car Grand Supercart on the old railway's existing line and tunnel.
Location
Name
Takachiho Amaterasu Railway
Web Sites
(In Japanese) https://amaterasu-railway.jp/
Address
Former Stationhouse
1425-1 Mitai, Takachiho-cho, Nishiusuki-gun, Miyazaki
Business Hours
9:40 to 15:40
Inquiries
TEL: 0982-72-3216
Admission
Train ticket (including entrance fee)
Adults: 1,300 yen; Elementary School and Junior High School Students: 800 yen; Pre-school Children: 400 yen