Everyone from beginners to skilled surfers can enjoy surfing on the plentiful waves off the coast of Okuragahama Beach in Hyuga-shi, Miyazaki. It is also one of Japan's best surfing spots, with international surfing tournaments held year in year out. In September 2017, the beach became Asia's first venue for the World Junior Surfing Championship, where young athletes aiming for the Olympics from 41 countries and regions demonstrated their skills head to head in competition.
Okuragahama has typical beach features, such as a shallow water depth continuing far into the sea, and a sandy seabed. The waves are somewhat restrained on the sea on the inside of the wave-breaking seawall to the right of the beach house, so this is a great area for beginners to enjoy worry-free surfing.
It goes without saying that this beach, home to surfing tournaments almost every year, also has something for avid surfers, the large waves to the left of the beach house are a treat for skilled surfers. The surfing point is wide, making long-ride surfing possible.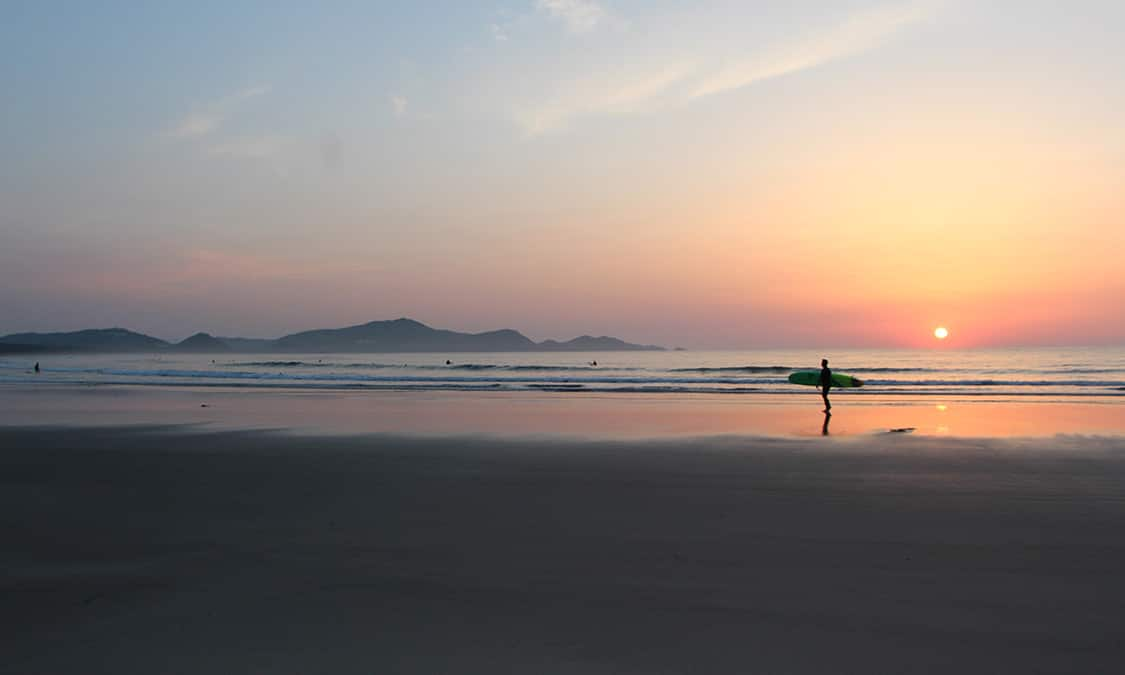 The paved parking lot can accommodate around 300 cars, and the beach house is fully equipped with changing rooms, lockers, and various types of showers, including warm showers. There is also a surf shop in the vicinity that offers surfboard rentals and surfing lessons, so you can enjoy surfing even if you show up with no equipment.
The beach can be accessed by car, around 15 minutes from Hyugashi Station or around 10 minutes from Higashi-Kyushu Expressway Hyuga IC. The beach is easy to find, close to Route 10, the main road of the region.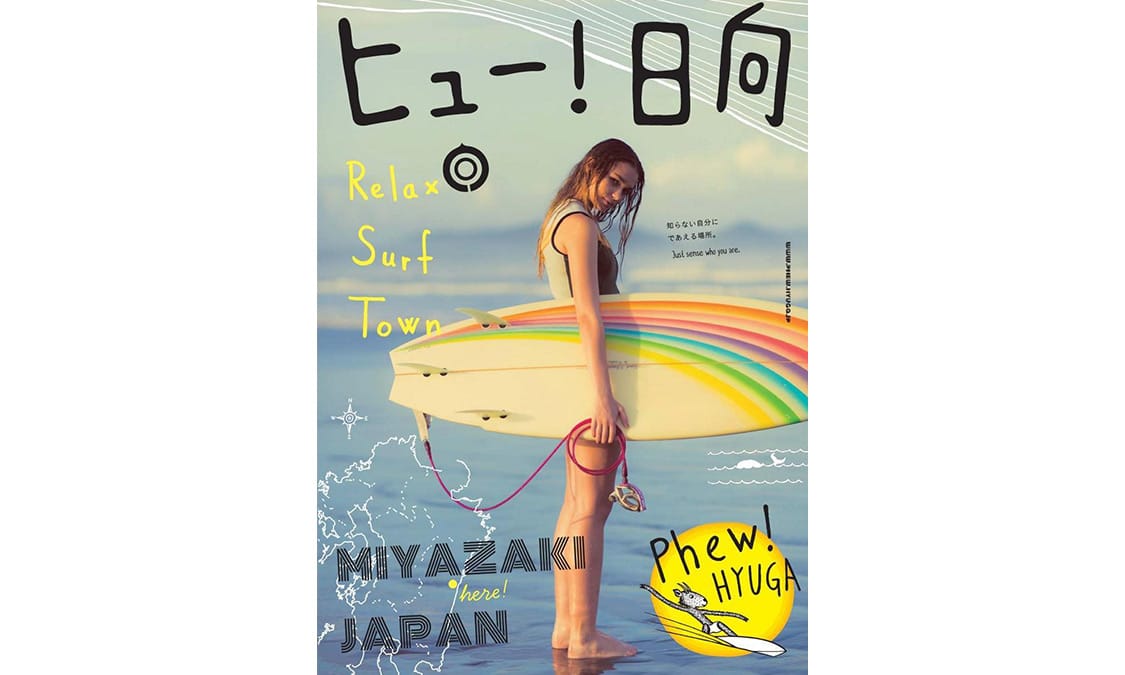 Relax Surf Town Hyuga is a project to use surfing to revitalize the Hyuga area, the home of Okuragahama Beach. The promotional website Phew! Hyuga provides a variety of information about tourism in Hyuga, such as information for surfers and posts about the local cuisine and picturesque spots. There is a Phew! HYUGA Monument at the surfing spot in Okuragahama Beach, making for the perfect opportunity to take photographs.
Location
| | |
| --- | --- |
| Name | Okuragahama |
| Web Sites | (In Japanese) http://www.phew-hyuga.jp/129/ |
| Address | 12298-6 Hiraiwa, Hyuga-shi, Miyazaki |
| Access | Around 15 minutes by car from Hyugashi Station |
| Inquiries | TEL: 0982-52-2111 (Hyuga City Tourism and Exchange Section) |