Pass under the Niou Gate of Zenchoji Temple and climb the long, 365-step stone stairway to the peak of Mount Tetsushiro. The Unama Jizoson, a bodhisattva statue, enshrined here is said to be the work of the eminent Buddhist priest, Gyoki, who bowed in prayer three times each time he wielded his carving knife. Legend has it that Shogan, a priest of the Tendai school of Buddhism, who visited the Hyuga trail at the end of the Heian Period (794 - 1185), originally enshrined this sacred Buddhist statue as the main object of worship in a temple he founded in the Ichigi area of the Obara District, and that it was later relocated to the Jizo Hall on Mount Tetsushiro.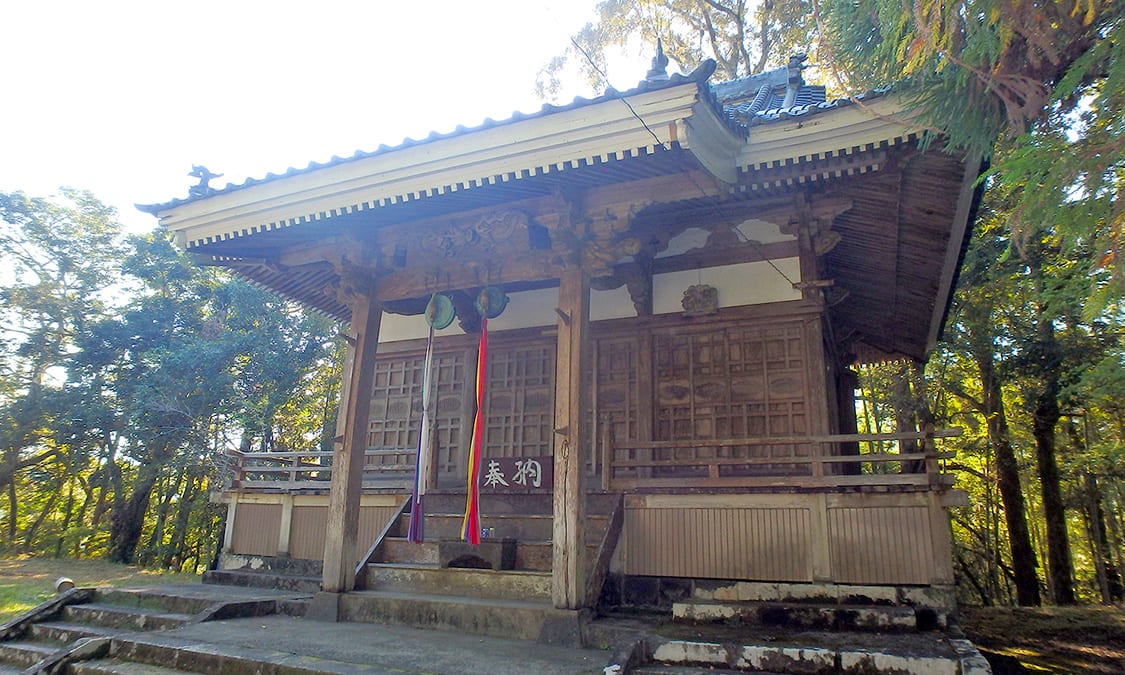 Unama Jizoson, one of Miyazaki's most famous bodhisattvas, dedicated to protection from fire
The statue of the Unama Jizoson has been dubbed the hifuse-jizo (or fire protection bodhisattva), one of the most famous in Miyazaki. It was given this name after an incident 200 years ago, in which a great fire in Edo (now Tokyo) threatened the clan's residence, but in answer to the prayers of the then lord of the Nobeoka clan, "like a great rain, water was poured" over the house, extinguishing the fire.
In 2016, a new sign directing worshippers to the statue was added to the temple approach, and new gold and silver Vajra statues were erected the following year, adding to the fame of Unama Jizoson.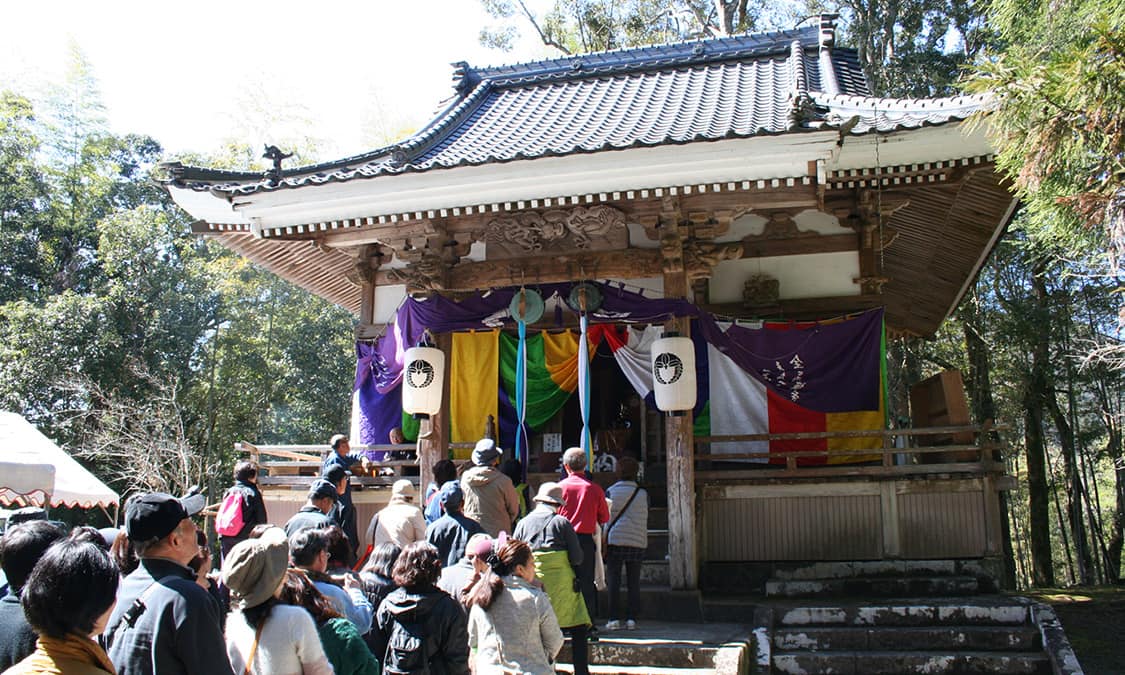 Unama Jizoson Grand Festival
Unama Jizoson Grand Festival is one of Misato's top three festivals. The Jizo statue enshrined here, which is also known as a hifuse-jizo, is said to be unveiled only once every 60 years. Regular festivals are held on the 24th day of the first, sixth, and ninth months of the lunar calendar. In particular, the Unama Jizoson Grand Festival, which takes place over three days around the 24th of the first month of the lunar calendar, attracts large numbers of worshippers.
Location
| | |
| --- | --- |
| Name | Unama Jizoson |
| Web Sites | (In Japanese) http://www.town.miyazaki-misato.lg.jp/2565.htm |
| Address | Kitagounama, Misato-cho, Higashi Usuki-gun, Miyazaki |
| Access | 40 min. by car from Kitakata Interchange of Kitakata-Nobeoka Road |
| Business Hours | Open all day |
| Inquiries | TEL: 0982-68-2522 (Misato Tourism Association) |