Nakagoya Astronomical Observatory
"Tastes of JAPAN by ANA" is a regional vitalization project that collaborates with the different prefectures in Japan to present the Land of the Rising Sun in all of its diverse glory.
Nakagoya Astronomical Observatory in Misato in the Higashi Usuki District of Miyazaki is located on the Nakagoya Ridge at an elevation of approximately 1,000 meters. Due to its clear air and freedom from the effects of light pollution, it is the perfect spot for star-gazing. It was previously named the best star-gazing spot in Japan in the "darkness of the night sky" category of the National Continuous Star Observations that used to be conducted by the Japanese government.
Watch your head! The stars will fall. Nakagoya Astronomical Observatory, voted Japan's most beautiful night sky
The observatory is fitted with a 600-millimeter Ritchey-Chrétien telescope, one of the largest of its kind in Miyazaki. It also has a kiosk and training wing. As well as seasonal constellations, various planets, galaxies, and star clusters, the beautiful Milky Way can also be observed from here in summer. (Bookings required two days in advan)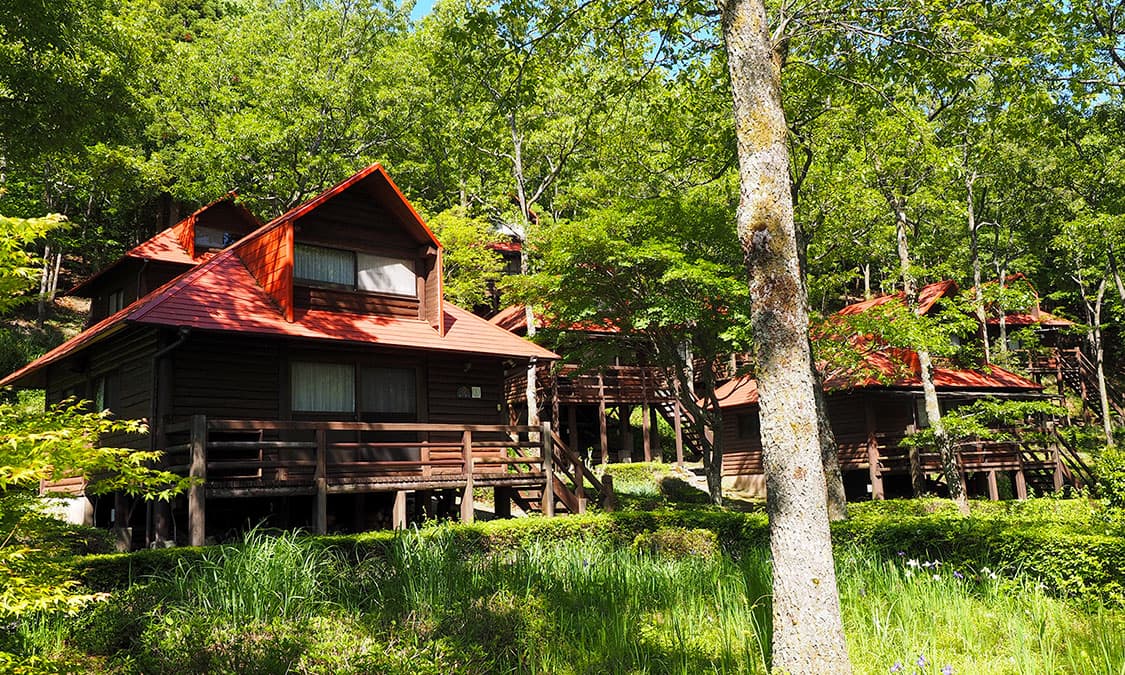 "Sky Lodge Gingamura", a camping facility surrounded by the abundance of nature, 900 meters above sea level
About five minutes' drive from Nakagoya Observatory is the camping and cottage facility, "Sky Lodge Gingamura". At an altitude of 900 meters, the air is cool and comfortable even in summer. Guests can gaze up at the star-filled skies as they enjoy the outdoors. There are three 12-person cottages, four 8-person cottages, and three 4-person cottages, as well as a tent site, camp kitchen, barbecue wing, and putter golf course. (Bookings required two days in advance; Open from April to the end of November)

Location
Detail Information of Nakagoya Astronomical Observatory

| | |
| --- | --- |
| Name | Nakagoya Astronomical Observatory |
| Web Sites | (In Japanese) http://www.town.miyazaki-misato.lg.jp/3254.htm |
| Address | 7579-2 Kitagounama, Misato-cho, Higashi Usuki-gun, Miyazaki |
| Access | 70 min. by car from Hyuga Interchange on Higashi-Kyushu Expressway |
| Business Hours | 13:00 - 21:00 |
| Inquiries | TEL: 0982-68-2522 (Misato Tourism Association) |
| Admission | Adults: 510 yen / Children (From 3 years to elementary school-aged): 310 yen |
| Scheduled holidays | Tuesdays |
Detail Information of Sky Lodge Gingamura
Name
Sky Lodge Gingamura
Web Sites
(In Japanese) http://www.town.miyazaki-misato.lg.jp/2569.htm
Address
7527-17 Kitagounama, Misato-cho, Higashi Usuki-gun, Miyazaki
Access
70 min. by car from Hyuga Interchange on Higashi-Kyushu Expressway
Inquiries
TEL: 0982-68-2522 (Misato Tourism Association)
Admission

Cottages

12-person: 13,000 yen / 8-person: 10,800 yen / 4-person: 5,500 yen (per cottage)

Campsites

1,130 yen