Legend has it that the hot springs of Nango Onsen sprang from the mountains behind the shrine dedicated to the Kudara (Baekje) royal family on the day of the noborimashi (the visit by Isaga Shrine to Hiki Jinja in Kijo and the ceremonial welcoming bonfires at the torii gate) of the Shiwasu Matsuri, one of Misato's top three festivals.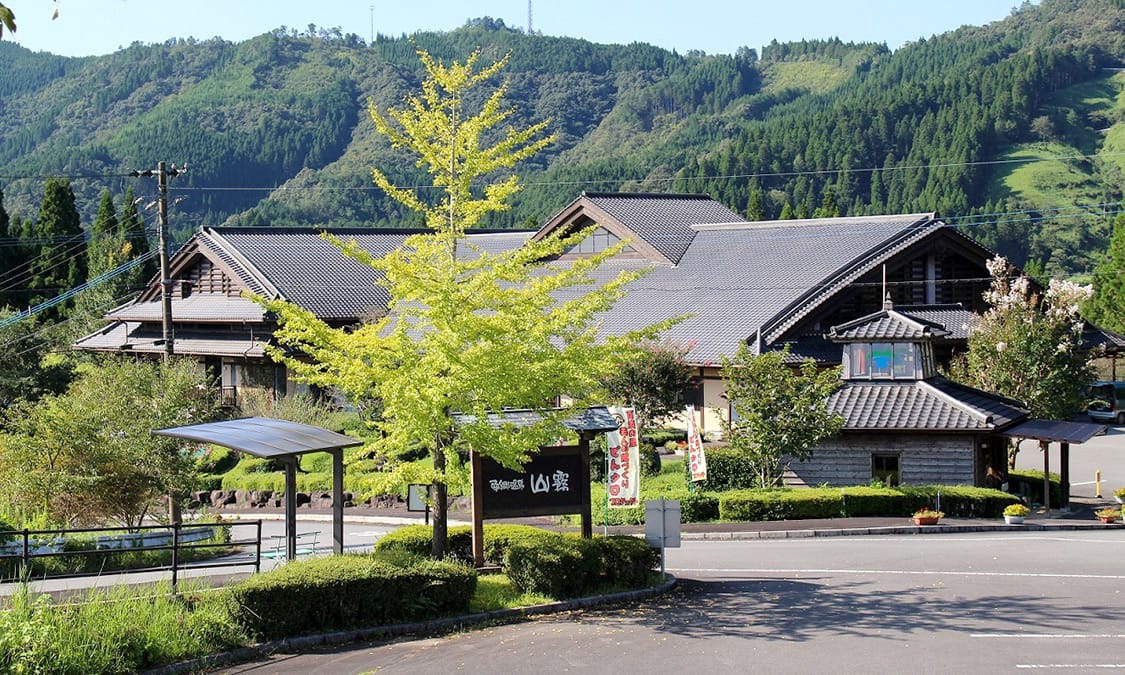 Nango Onsen Yamagiri, said to be a gift of the Kudara (Baekje) royal family, is a superior hot spring that soothes the bodies and minds of locals and visitors alike. It is a gensen kakenashi onsen, meaning that the water flows freely from the source spring, unfiltered and with no water from other sources added (other than certain exceptions). The water quality is an alkaline sodium bicarbonate spring, which is gentle on the skin, giving Yamagiri a reputation as a bijin-no-yu, or a "beauty hot spring". When you first step into the bath, the hot water will have a slippery feel, but as you soak, you will start to feel your skin becoming smooth and silky. Apparently, when tofu is cooked in this water, the constituents of the tofu dissolve, giving the water a milky white appearance, and when the water is used to make instant ramen, the noodles become quite soggy.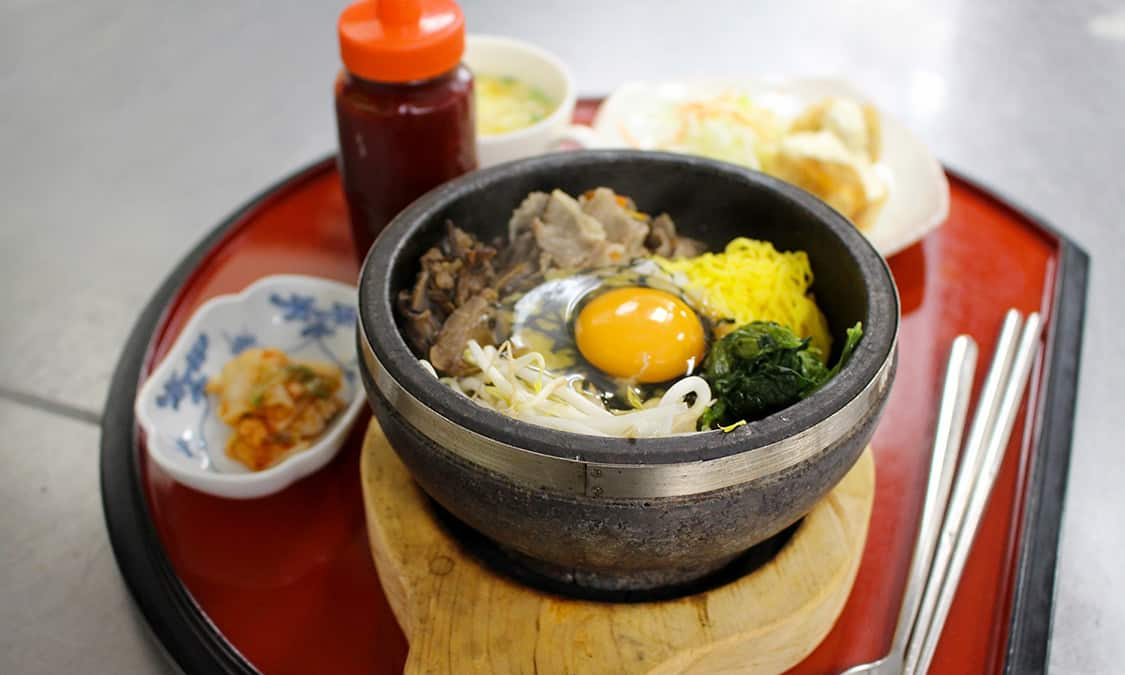 The hot spring facility also has a full-service restaurant. The most popular dish on the extensive menu is the stone-roasted bibimbap, which has been served since the restaurant first opened. You will definitely want to try it.
Location
Name
Nango Onsen Yamagiri
Web Sites
(In Japanese) http://www.nango-spa.co.jp/
Address
151-1 Nangomikado, Misato-cho, Higashi Usuki-gun, Miyazaki
Access
50 min. by car from Hyuga Interchange on Higashi-Kyushu Expressway
Business Hours
10:00 - 20:00
Inquiries
TEL: 0982-59-0100
Admission

Bathing fee

Adults: 510 yen / Junior high school students: 310 yen / Children aged 4 years to elementary school age: 160 yen.
See the website for other prices.

Scheduled holidays
Thursday