Watatsumi Sushi Restaurant
Watatsumi Sushi Restaurant is located on the 3rd floor of "Miyazaki Bougainvillea Airport", the sky gateway to Miyazaki. From Ladies' Sets to Seafood Rice Bowls and lettuce-wrapped sushi rolls, a Miyazaki original, to caviar and sturgeon meat sushi, the restaurant offers an extensive range of seafood to enjoy. It is the kind of place you can drop in for a casual bite while waiting for your plane.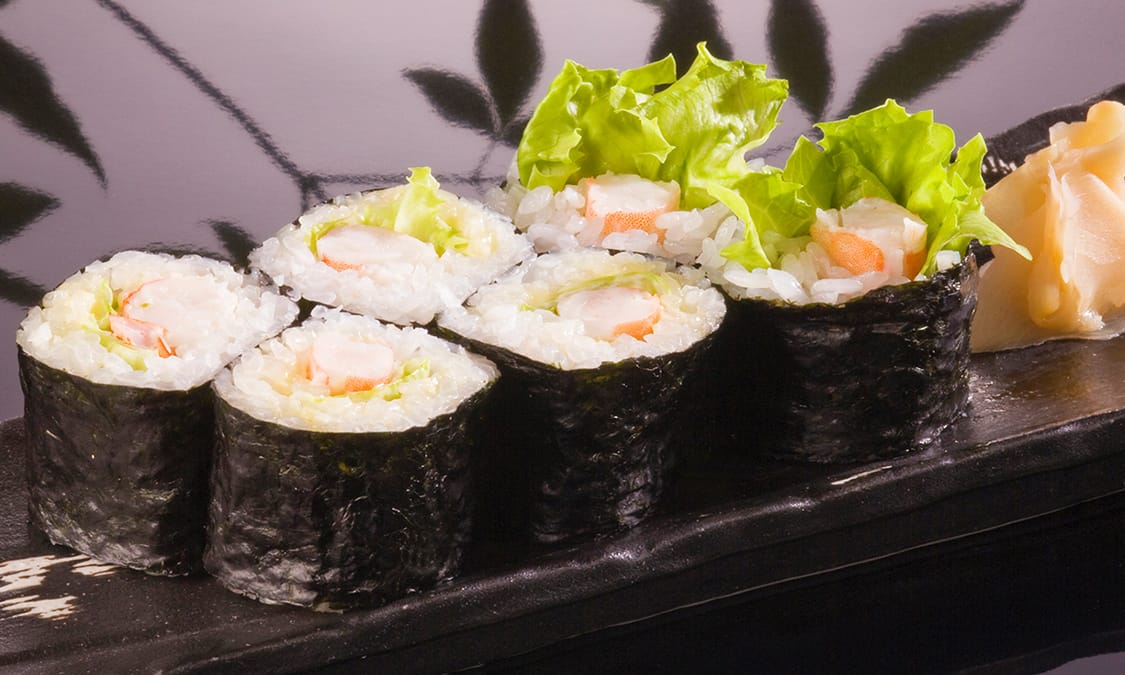 Miyazaki Prefecture, famous as the home of Japanese mythology. The restaurant's name, Watatsumi, derives from the name of a deity that appears in one of these myths. So you can enjoy a meal while waiting to board your flight, we offer an extensive range, from nigiri sushi to seafood rice bowls. You can also enjoy lettuce-wrapped sushi rolls, which originated in Miyazaki, as well as nigiri sushi of caviar and sturgeon fish meat raised in Miyazaki Prefecture.
The restaurant has a 10 seats counter and 4 tables. The Negitoro-Ikura Maki, a sushi roll containing green onion, tuna, and salmon roe, is a Watatsumi original that has been popular since the restaurant first opened. The anago (conger eel) used in our dishes has been completely deboned, so you can appreciate the fine attention to detail we pay on our food. As the sky gateway to Miyazaki, we value communication with our guests from within and outside the prefecture, offering a restaurant that is accessible and easy to drop into for a casual bite.
Location
| | |
| --- | --- |
| Name | Watatsumi Sushi Restaurant |
| URL | https://www.miyazaki-airport.co.jp/eat/watatsumi (in Japanese) |
| Address | 3rd Floor Miyazaki Airport, Akae, Miyazaki-shi, Miyazaki |
| Access | 1 minute walk from Miyazaki Airport Station |
| Business Hours | 10:30 to 20:30 |
| Inquiries | 0985-51-5111 |