Saikai National Park Kujuku Islands, Setting of "The Last Samurai"
The ocean area from about 25 km from Port Sasebo up north to Hirado is a beautiful natural landscape with an intricate ria coast and 208 islands, four of which are inhabited. Nearly all the area was designated as Saikai National Park in 1955, with over 80% of the 288.5 km coastline conserved in its natural state.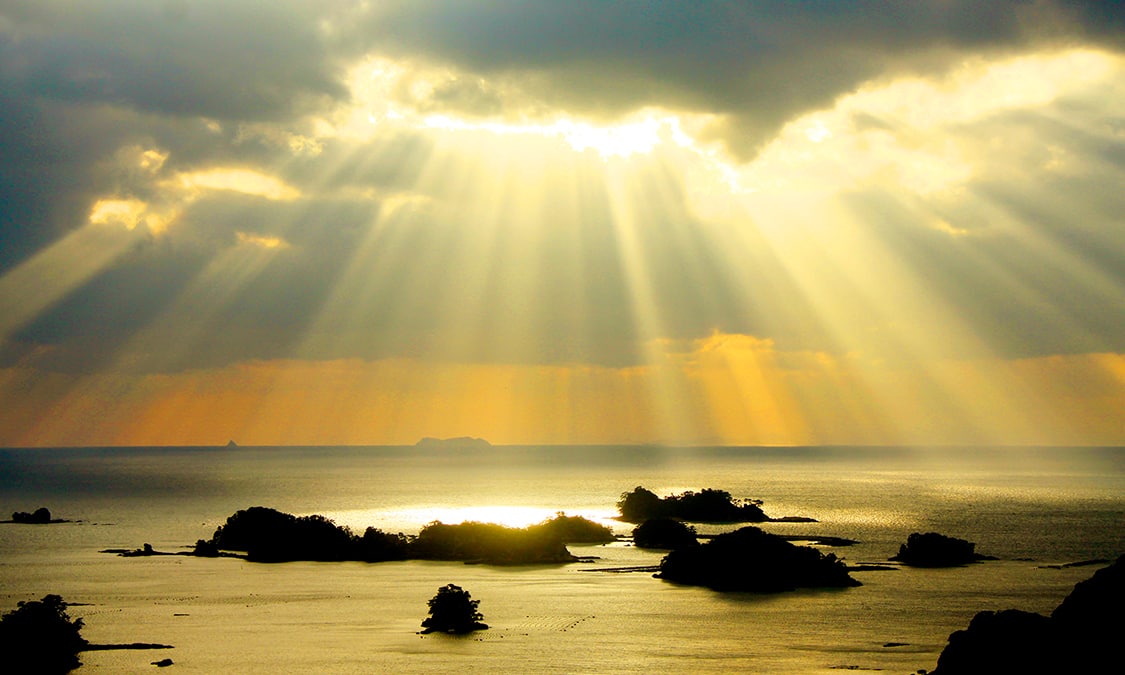 There is no other area in Japan with a more dense collection of islands. The broad-leaved evergreen forest casts a shadow on the water. These islands with their quiet waves are home to various forms of life. The expression of the scenery changes minute by minute with the moving sun. The landscape, colored by seasonal flowers and birds, will leave a lasting impression that you will never get tired of, regardless of how many times you visit.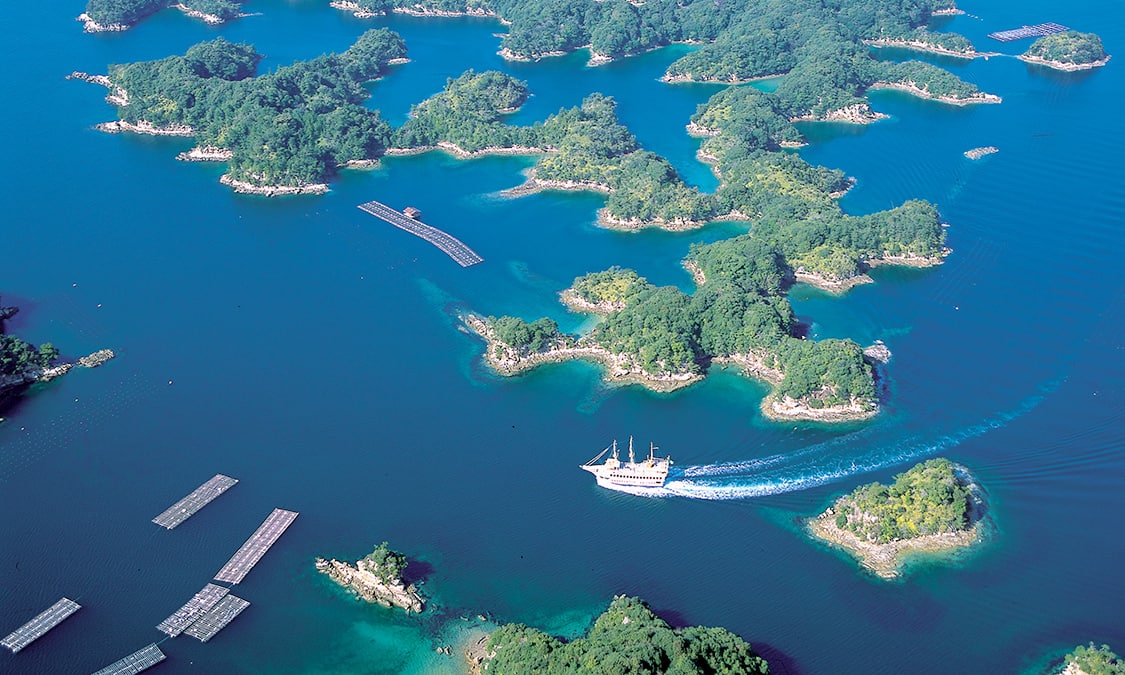 The Kujuku Islands, which are crowded together and located close to the shoreline, have long been inhabited. Various legends have been passed down from generation to generation by word of mouth. For instance, the island of Yokiotoshi was so-named after the old legend of the lord of Hirado, who tried to cut down a tree that was interfering with his fishing, and mistakenly dropped his ax (yoki). Makurajima, another island, is named after Empress Jingu's favorite wooden pillow (makura) that is said to have been thrown off a ship in a storm and washed up on the shore. Kurakakeshima is an island where many gods were said to have gathered on the day of celebration of the Shichiro Shrine, and where the saddles (kura) of horses were hung on pine trees. Matsurajima is associated with the legend of the Heike warriors that fled there. Each island has a name, and its origin and legend have been passed down even to this day. The islands were also surveyed by Tadataka Ino, who completed the first map of Japan, and were used by Kaishu Katsu in naval drills. The long history and culture of the region can be felt vividly.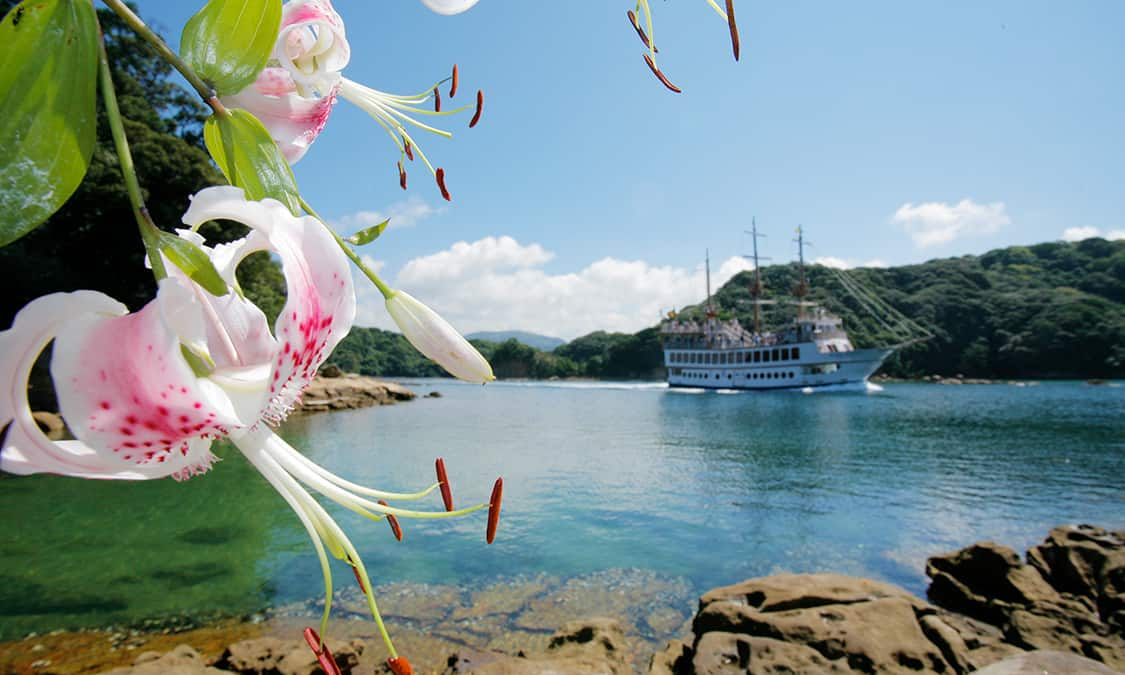 If you enjoyed the view of the Kujuku Islands, the next thing to do is to actually visit them by boat. The largest island, Kuroshima, is about 50 minutes by ferry from the Ainoura Port. The symbol of the island, where around 80% of the residents are Catholic, is the "Kuroshima Church." The island residents themselves fired the bricks and painted the wood-grain patterns. The reflection of the stained-glass window inside the church will refresh your soul, even if you are not a Christian.
If you take a cruiser around the islands, and then take a sea kayak or ferryboat to an uninhabited island, you will see a paradise of living things. With the wind blowing across the ocean, you can enjoy an up-close view of birds resting their wings in a cove, fish leaping out of the water, or flowers that announce the coming of the seasons.