Goto City consists of 11 habited islands and 52 uninhabited islands, centered on the three islands of Fukue, Hisaka, and Naru. Each island, whose ancient existence lives on, has many crystal clear beaches with table coral, including Takahama beach, which is one of the "Select 100 Japanese Beaches". Marine sports such as fishing and diving can be enjoyed throughout the four seasons. The islands are also famous for camellia oil, which can be extracted from the camellia that grow naturally throughout the islands.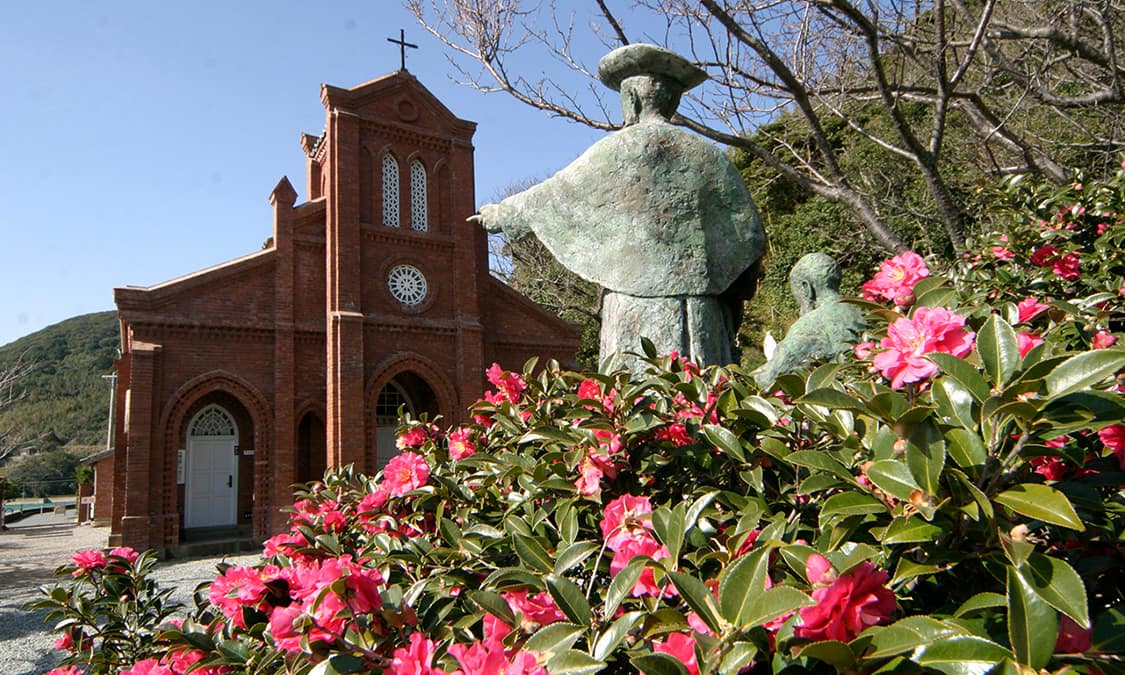 A historic heritage remains on the islands
The "Tomozuna Stone" that remains in the island was the last stop for envoys before leaving Japan for the continent in the 7th to 9th centuries. There was also a history of Catholicism, beginning from the 16th century, where Catholics secretly preserved their faith while under oppression and persecution in Japan. There are 20 churches in the city, including Egami Church on Naru Island and the Former Gorin Church on Hisaka Island.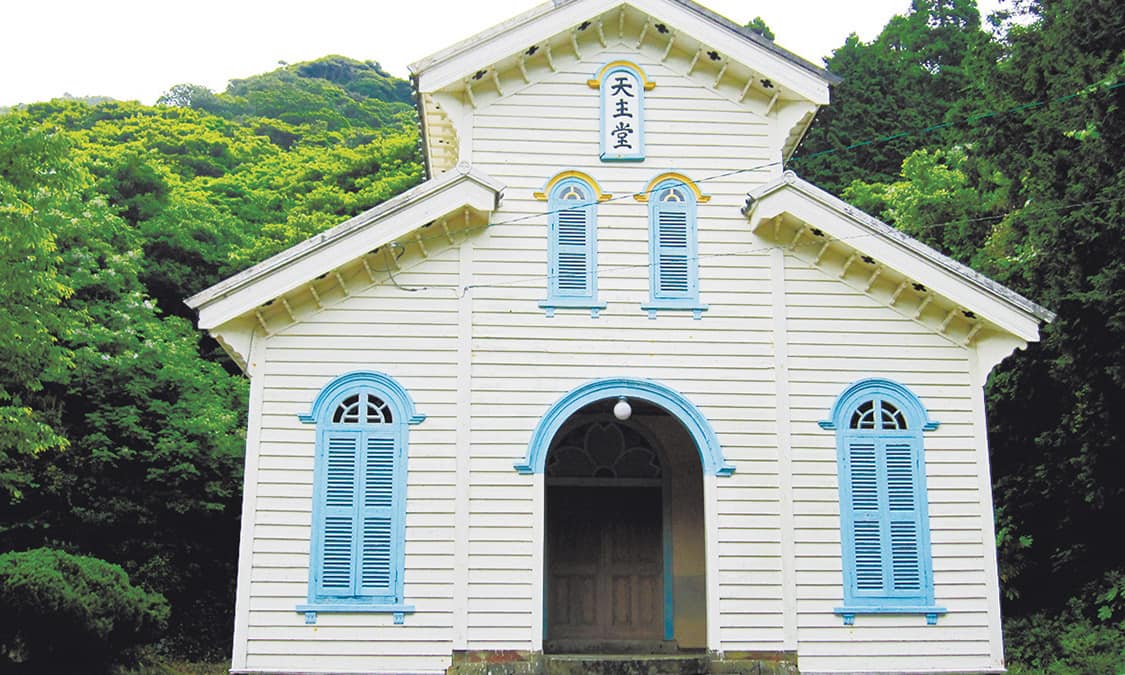 Egami Church maintains its beautiful appearance even about 100 years since its establishment. Together with the Former Gorin Church, it has been designated as a national important cultural property and a constituent asset of the "Hidden Christian Sites in the Nagasaki and Amakusa Region."
Please enjoy the unique foods of Goto such as Kankoro Mochi made from dried sweet potatoes and Goto pork/beef, which is difficult to obtain outside the city.

Location
Name
Fukue Island
Web Sites
(In Japanese) http://www.gotokanko.jp/
Address
2-3-1 Higashihama-machi, Goto-shi, Nagasaki
Fukue Port Terminal
Business Hours
8:30 to 17:30
Inquiries
TEL: 0959-72-2963