Spring is the most lively season in the rich natural world of Omura. Approximately 2,000 cherry trees burst into bloom in Omura Park, signaling the start of spring. The park is listed as one of Japan's 100 Famous Cherry Blossom-viewing Sites.
The trees are lit up during the Omura Flower Festival from March 25 to June 20 so visitors can enjoy the blossoms at night.
Japanese Iris in Omura Park
Approximately 300,000 Japanese iris flowers bloom at the Nagabori and Minamibori moats of Kushima Castle in Omura Park, one of Kyushu's largest Japanese iris gardens. The garden has an area of 9,500 square meters with 110 kinds of Edo breeds, 48 kinds of Higo breeds, and 13 kinds of Ise breeds, for a total of 171 different kinds. Omura Park is also one of Japan's 100 Historic Parks, and features the charming scenery of Kushima Castle and the Japanese iris flowers in bloom.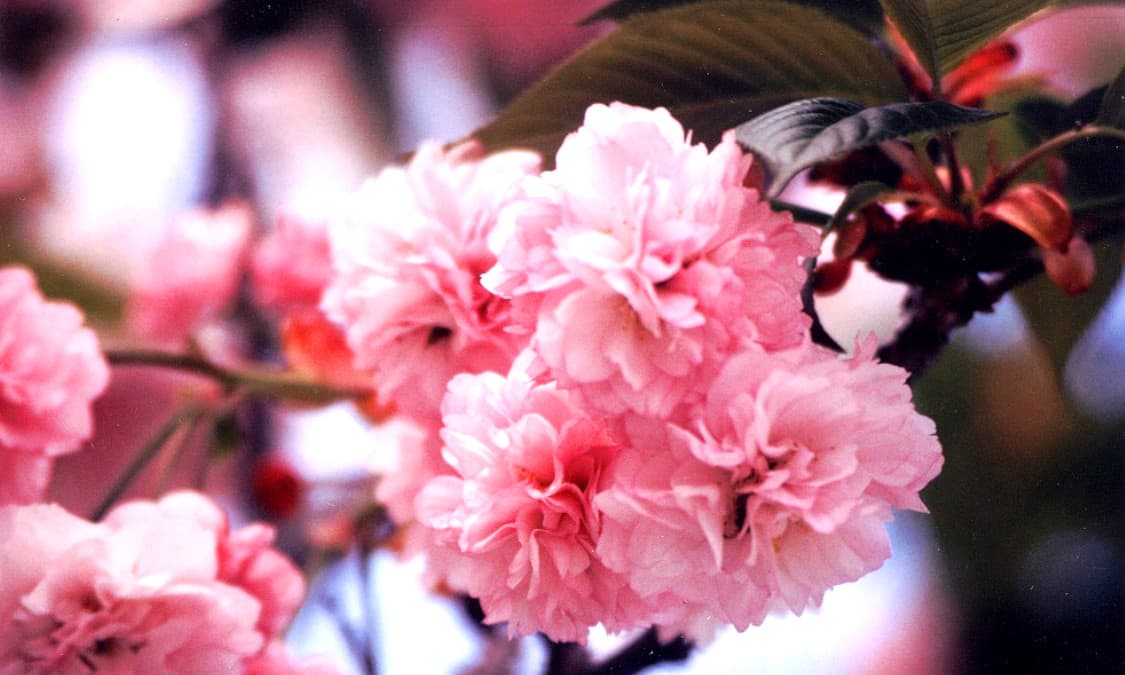 The Omura Zakura (Omura cherry tree) in Omura Park, a nationally designated natural monument, has unique blooms with two layers of petals (like two yaezakura on top of each other). There are 10 sepals on the outside with 60 to 200 petals in total. This type of cherry tree is extremely elegant and refined, making it one of the most renowned types.