Osaki Nature Park, a leisure spot in the whole area of Osaki Peninsula
The Osaki Peninsula extends into the calm seas of Omura Bay, and the entire peninsula is designated as a Prefectural Nature Park. This is a great recreational spot, surrounded by beautiful seas and thick greenery.
You can visit Osaki Peacock Park, where you can encounter around 200 peacocks, as well as try out marine sports and bathe in hot springs.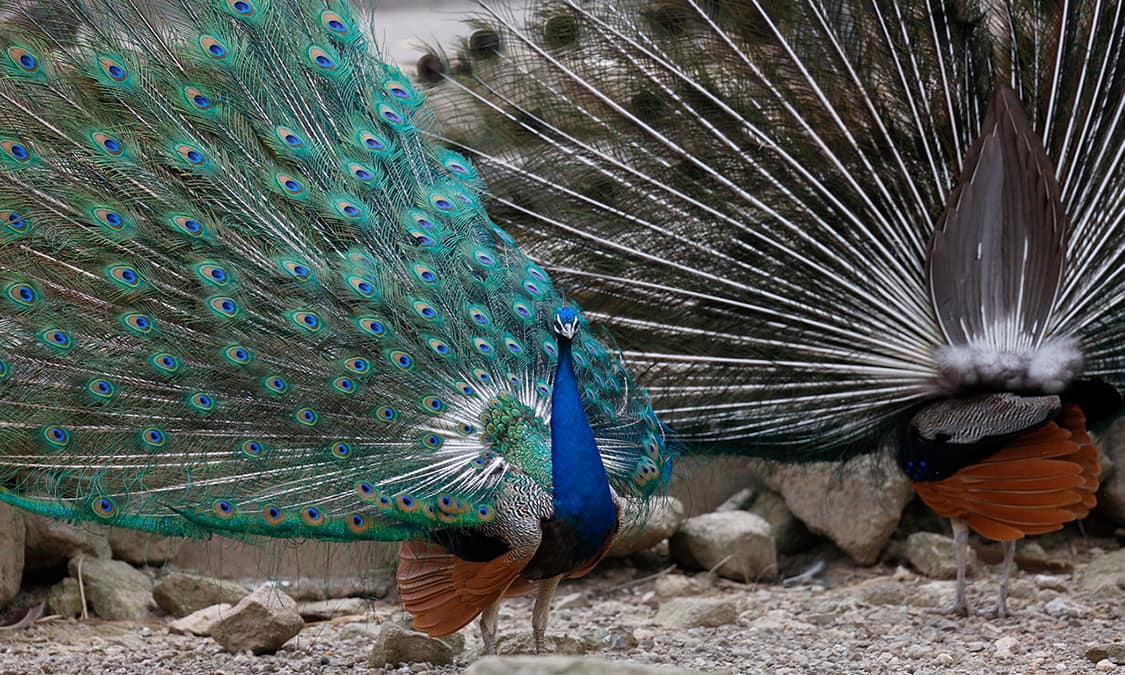 Osaki Peacock Park, just as the name suggests, houses plenty of peacocks—around 200, in fact! As well as peacocks, there is a wide variety of cute animals such as flamingos, ponies, and rabbits. In addition, from spring to early summer, the park renowned for its dazzling blooming flowers, such as cherry blossoms, azaleas, and hydrangeas. You can enjoy a whole day here with your friends and family.
Osaki beach has an established reputation is being the most beautiful swimming beach in Omura Bay. In the calm waters of Omura Bay, you can try a variety of marine sports all year round, such as Nagasaki's first hoverboards and Flyboards. There is also a man-made grass field with an exchange plaza where you can try proper car camping, hockey, and futsal. There are also plenty of facilities, such as tennis courts, that will allow you to enjoy a relaxing time in the midst of nature.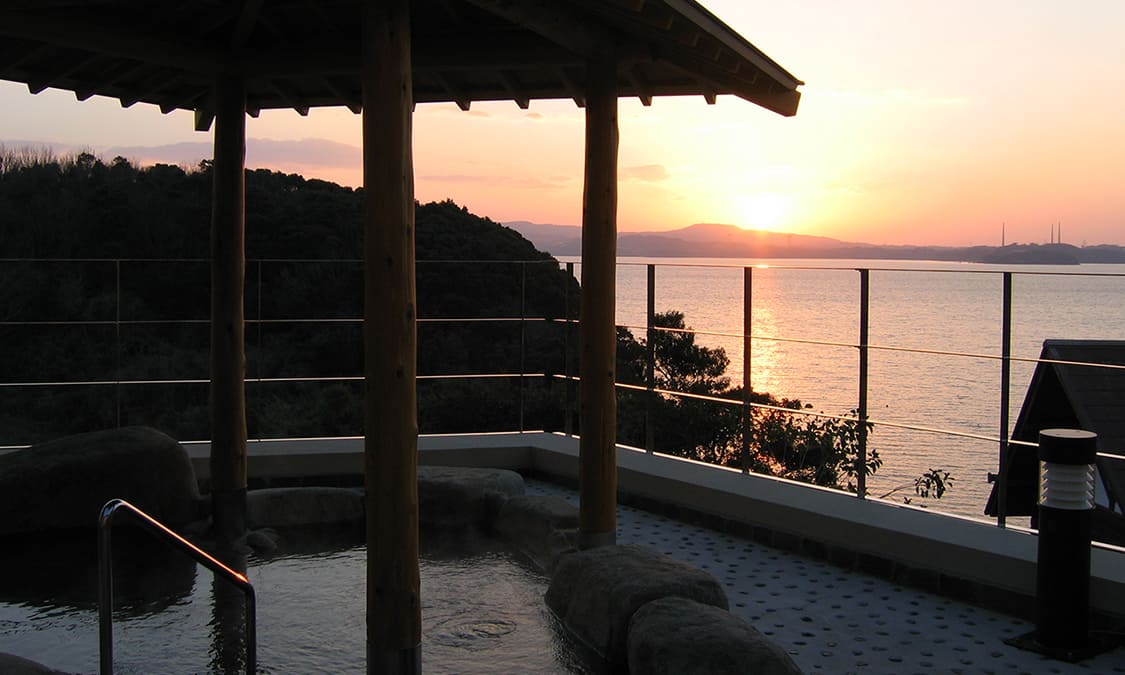 Next to the beach, you can enjoy bathing in natural hot springs at "Shiosai-no-Yu." The water here is said to contain components that are beneficial to the skin, and the hot springs are popular among those seeking beautiful skin. There are a variety of baths to refresh both body and mind, such as large communal baths, family baths, saunas and cold baths. A particular recommendation is bathing in the open-air bath and watching the sun set into Omura Bay.
Location
Name
Osaki Nature Park
Web Sites
(In Japanese) http://kankou-kawatana.jp/kouen/
Address
Osaki Peninsula, Ogushigo, Kawatana-cho, Higashisonogi-gun, Nagasaki
Access
Approximately 40 minutes by bus from Nagasaki Airport to Kawatana Bus Center and approximately 10 minutes' drive from the Bus Center
Approximately 20 minutes in the Sasebo direction from Higashisonogi IC, Nagasaki Expressway
Business Hours
Osaki Kujaku Garden: 9:00 to 17:00 (July to September: 9:00 to 18:00)
Shiosai-no-Yu: 9:30 to 22:00
Closed
Shiosai-no-Yu: the second Wednesday every month
Inquiries
TEL:0956-83-3210 (Kawatana Tourist Association)