Niigata is a famous rice-producing region. Tokamachi City is dotted with many rice terraces, giving way to vast, beautiful rural scenery. The Hoshitoge Rice Terraces are particularly famous, and are often called the best rice terrace in Tokamachi.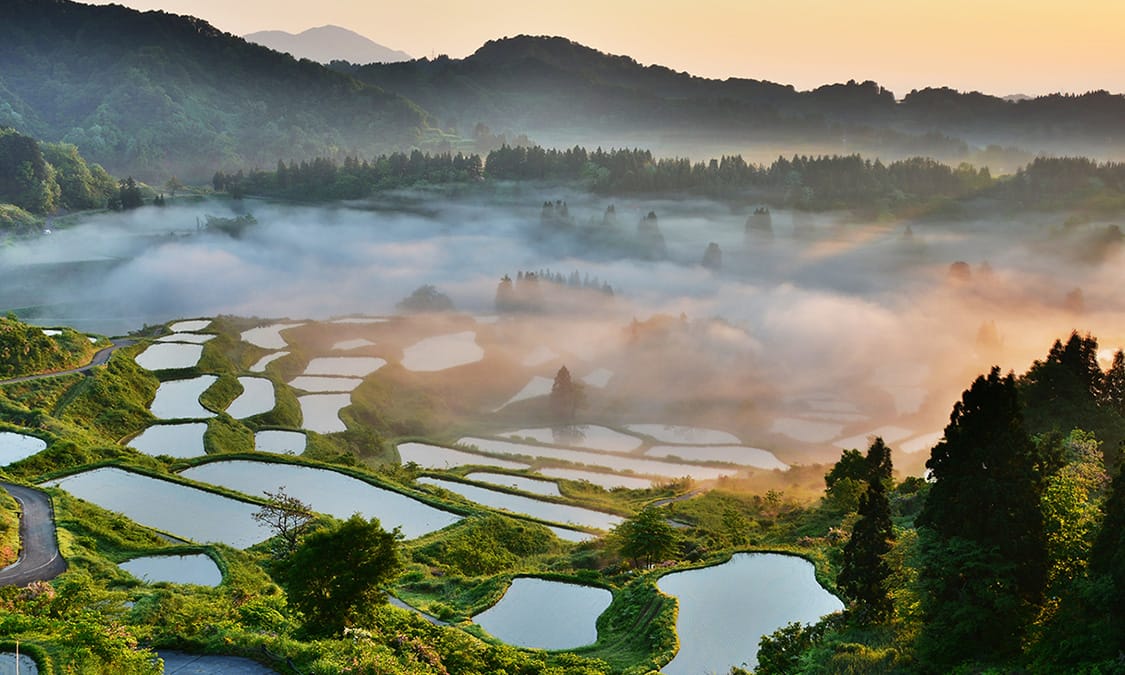 "Water mirrors" are formed when light shines on the water in rice fields, attracting many photographers who wish to capture their beauty. If you visit in early mornings, you can sometimes see the fields covered in a shroud of mist. It's like you've stepped into another planet.
The fields' diverse scenery across the different seasons also attracts visitors, from vast greenery in summer to a blanket of snow in winter. You'll find yourself wanting to come back again and again to see the many beautiful changing faces of the fields throughout the day - morning mist, sunset, and the starry night sky.
The fields were also featured in the opening to the 2009 NHK historical drama "Tenchijin".
Location
| | |
| --- | --- |
| Name | Hoshitoge Rice Terraces |
| Web Sites | http://www.tokamachishikankou.jp/en/nature/#tanada |
| Address | 1513 Toge, Tokamachi-shi, Niigata |
| Access | Approximately 20 minutes by taxi from Matsudai Station on the Hokuhoku Line |
| Inquiries | TEL:025-597-3000 (Matsudai Office, Tokamachi Tourist Association) |