Explore a mysterious cave in Oita! The ruins of Keishoji "Hell and Paradise" in Usa
Keishoji Temple Ruins "Jigoku-Gokuraku" is located in Higashiera, Ajimu-machi, Usa City, Oita Prefecture. Here, there is a mysterious spot "Jigoku (hell) – Gokuraku (heaven) Cave where you can feel heaven and hell in one stroke.
This cave was made by digging with chisels at the end of the Edo period to teach people about heaven and hell, and it was a rare cave in the whole country that remained as it was.

Walking into the cave, you will first be judged by "Enma Daio" (the gate keeper king). Then go along the Hell Road (40 m) guided by "Gozu" (steer-headed executioner) and "Mezu" (horse-headed executioner) and "Datsueba" (old hag of hell) will be waiting for you. And you will reach the "Chinoike-jigoku" (blood pond hell).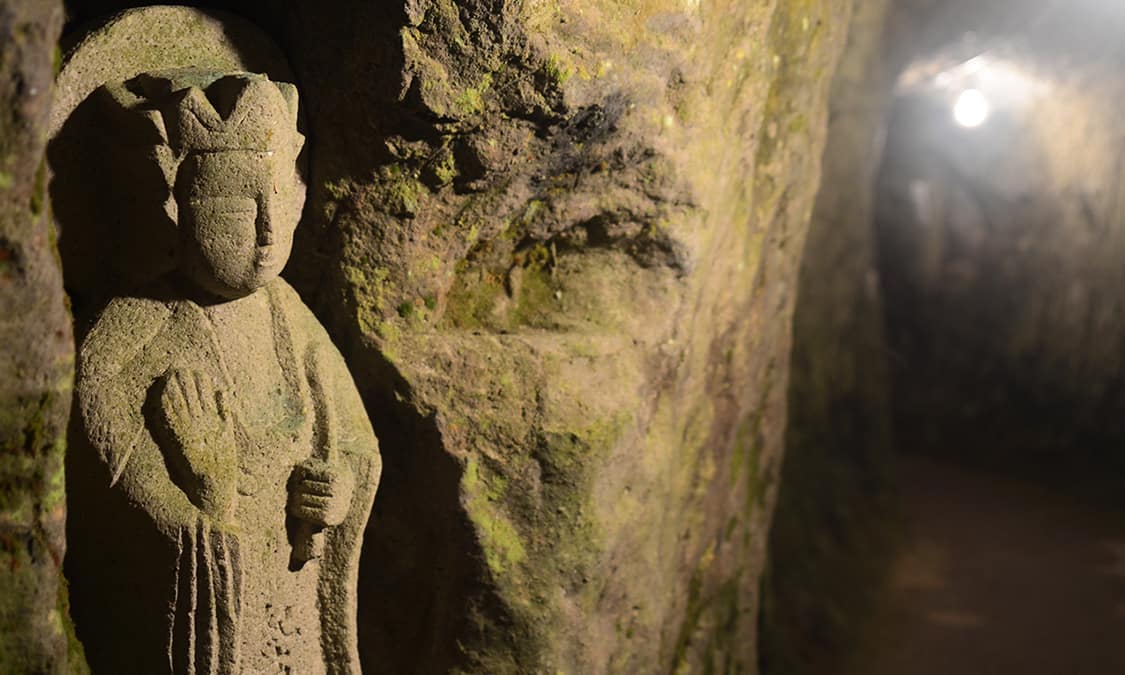 After passing through the hell road, you will go along the heaven road (30 m). Helped by the thirteen Buddhas and then welcomed by "Raigo-Amida" (Amida's welcoming descent), Kannon, and "Seishi-Bosatsu" (guardian of Buddha wisdom), who will lead you to "Gokuraku-Jodo" (the heaven).
Climbing up the 5 m vertical hole, you will get the Gokuraku-Jodo, where you can enjoy the fine view with "Amida-Nyorai" (lord of Gokuraku) and many other "Bosatsu" (Bodhisattvas).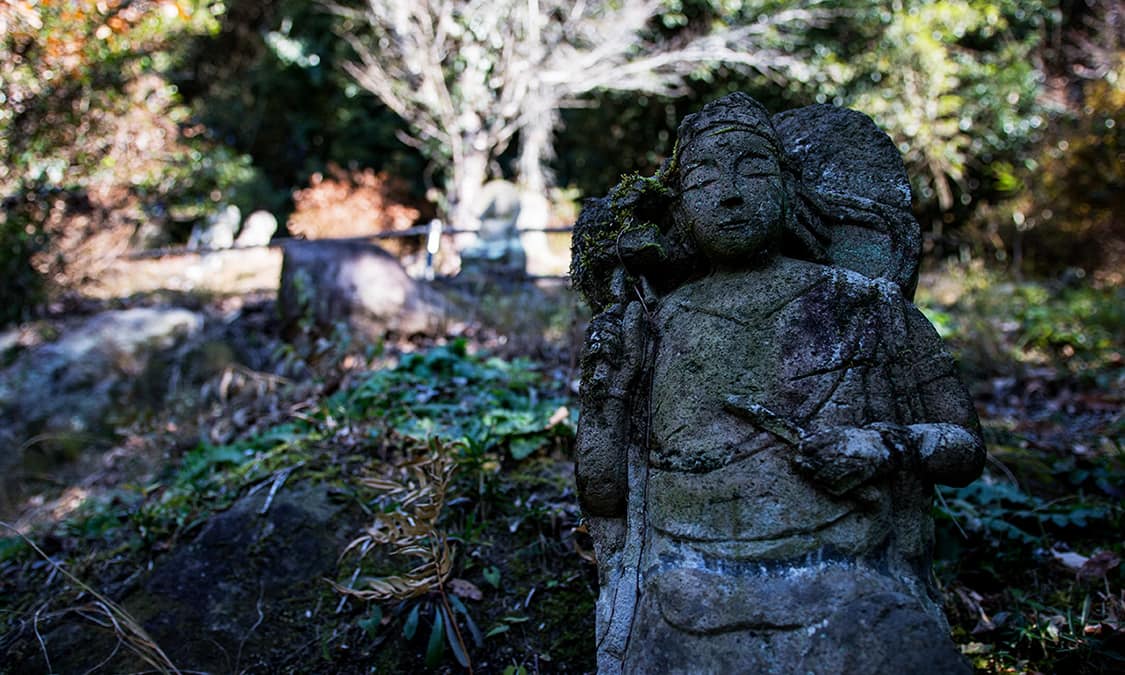 It is said that Keishoji Temple is the only place in the country that represents a story of the journey from hell to heaven in the cave.
Location
| | |
| --- | --- |
| Name | Keishoji Temple Ruins |
| Web Sites | (In Japanese) http://www.city.usa.oita.jp/site/kanko-guide/106.html |
| Address | Higashiera, Ajimu-machi, Usa-shi, Oita |
| Access | Approximately 10 minutes' drive from Ajimu IC |
| Business Hours | Open all hours |
| Inquiries | TEL: 0978-27-8171 (Usa City Tourism Development Section) |
| Admission | 100 yen |