The Takatsuka Atago Jizo Statue

"Tastes of JAPAN by ANA" is a regional vitalization project that collaborates with the different prefectures in Japan to present the Land of the Rising Sun in all of its diverse glory.
Make a wish to Takatsuka Atago Jizo. "Takatsuka-san" in Hita, Oita Prefecture
The existence of Jizo priest who is said to have received an oracle in the Nara period. Also known as "Takatsuka-san", it is a rare example of a statue merging Buddhist and Shinto elements. It is said that there is a benefit in the fulfillment that anything will be granted if you ask it, gather faith widely and dedicate your wishes as many as your own year will be deposited with more benefit. More than 2,000 Jizo statues are dedicated in the precincts, which is one of the leading Jizo treasures in the whole country. It is also popular as a "Hatsumode" (New Year's visit for Shinto) shrine.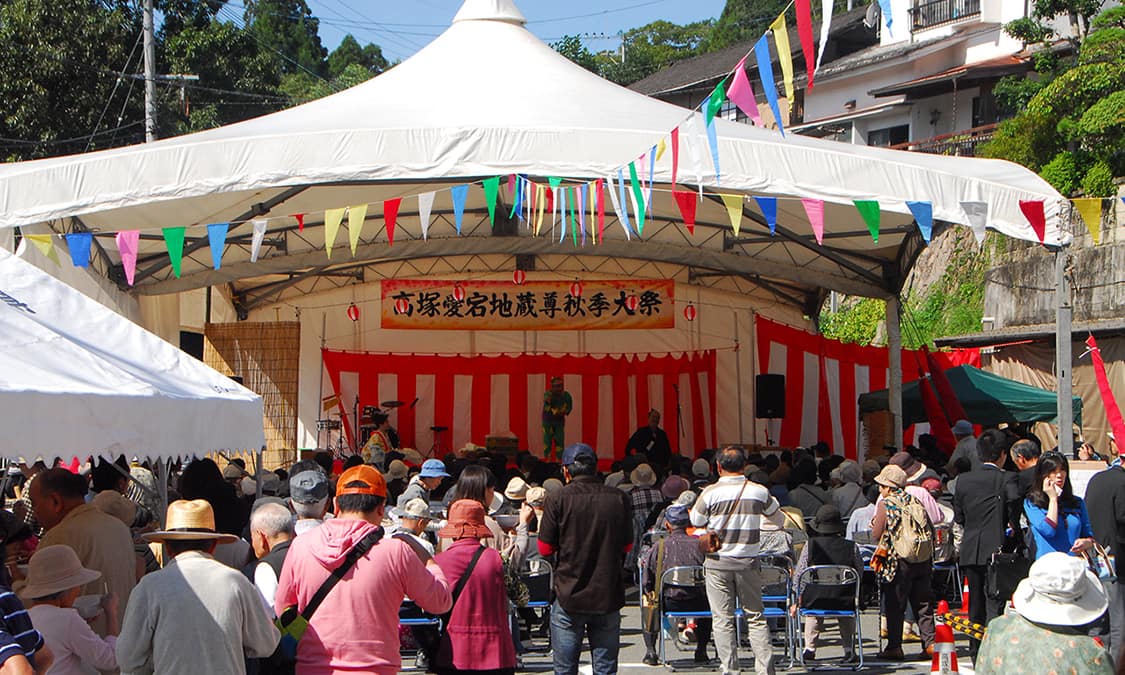 Spring Festival on March 24 and Autumn Festival on September 24
At the spring festival and autumn festival, "Omiki" (the sacred wine) and red-and-white rice cakes are distributed to everyone and a lottery event is also held in the temple precincts. In addition, the "Kagura" (sacred music and dance) is performed at the "Kagura-den" (shrine hall), soothing the heart of the worshippers.
Location
| | |
| --- | --- |
| Name | Takatsuka Atago Jizo Statue |
| Web Sites | (In Japanese) http://takatukasan.com/ |
| Address | 3740 Mabaru, Amagase-machi, Hita-shi, Oita |
| Business Hours | 8:00-17:00 (Open for worship 24 hours a day) |
| Inquiries | TEL:0973-57-9200 (Takatsuka Atago Jizo Statue) |
| Price | Free |