Sumiyoshihama Resort Park Oyster House

"Tastes of JAPAN by ANA" is a regional vitalization project that collaborates with the different prefectures in Japan to present the Land of the Rising Sun in all of its diverse glory.
Morie Bay in Kitsuki is Oita's top oyster production area. During the in-season from November to February, in addition to buying local oysters, the beach becomes lined with shacks where you can grill and feast on fresh oysters. The rich, creamy oysters hot and fresh off the grill are definitely not to be missed! Savor the limited season specialty of Kitsuki.
Sumiyoshihama Resort Park Oyster House
Take National Route 213 from Oita Airport toward Kitsuki, and in about 15 minutes you can spot a large white tent on your left. In the largest tent-style oyster shack in Oita, you can grill and savor fresh oysters, the blessings of winter. There are also plenty of side dishes to complement, such as the oyster pot rice packed with flavor. What really makes this eatery popular is its hospitality; they lend out jackets so you won't have to worry about getting dirt on your clothes.
Oyster shack opening period: December to March
TEL: 0978-63-9116
Uoichi Uoza stages a feast of treasures of the sea from Kitsuki's scenic Morie Bay with extremely fresh and delicious seafood dishes. The wide array of seasonal menus include rock oysters in the summer and Pacific oysters in the winter, cooked according to your preference: grilled, steamed, fried, and more! The warm, barrier-free interior and the scenic view of the sea welcome all visitors.
TEL: 0978-63-9100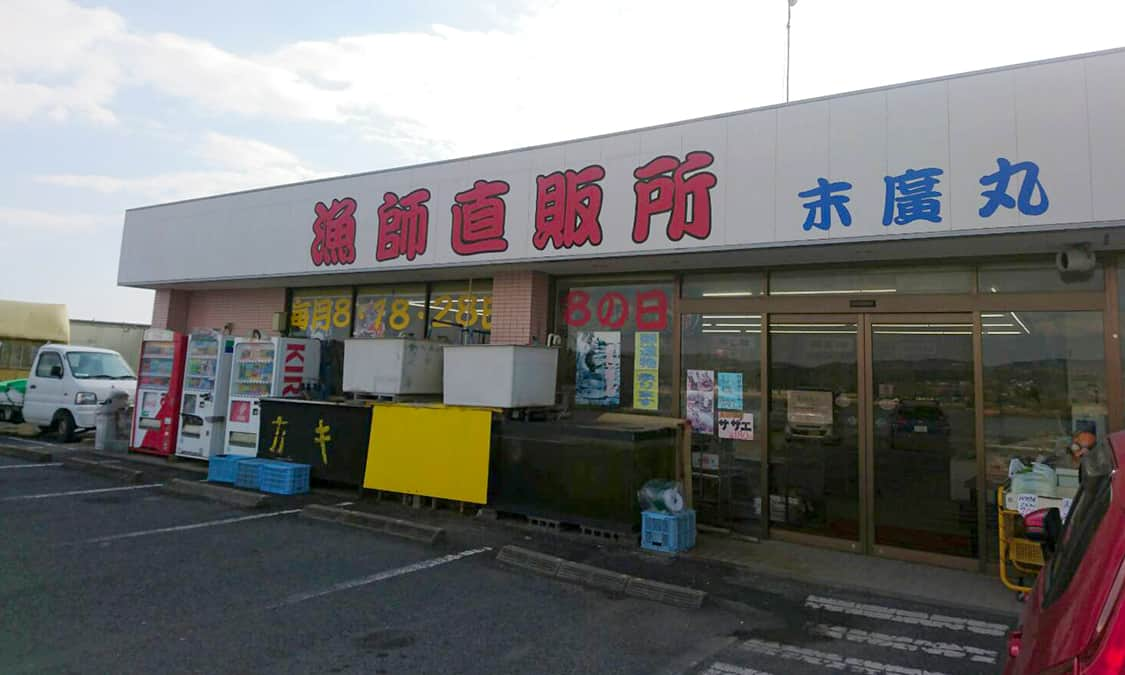 Overlooking the oyster-rich Morie Bay and Kitsuki Castle, Suehiromaru is a seafood produce shop directly operated by local fishers. Adjacent to the shop is an oyster shack, serving large, sweet Morie Bay oysters broiled over a charcoal flame. Squeeze on some kabosu citrus, another Oita specialty, and savor the rustic and tasty dish. You might also want to try the oyster rice, packed with plenty of oyster goodness. This is the only location where you can enjoy delicious oysters while taking in the superb view of the sea and Kitsuki Castle.
Oyster menu offered: late October to February
TEL: 0978-63-2390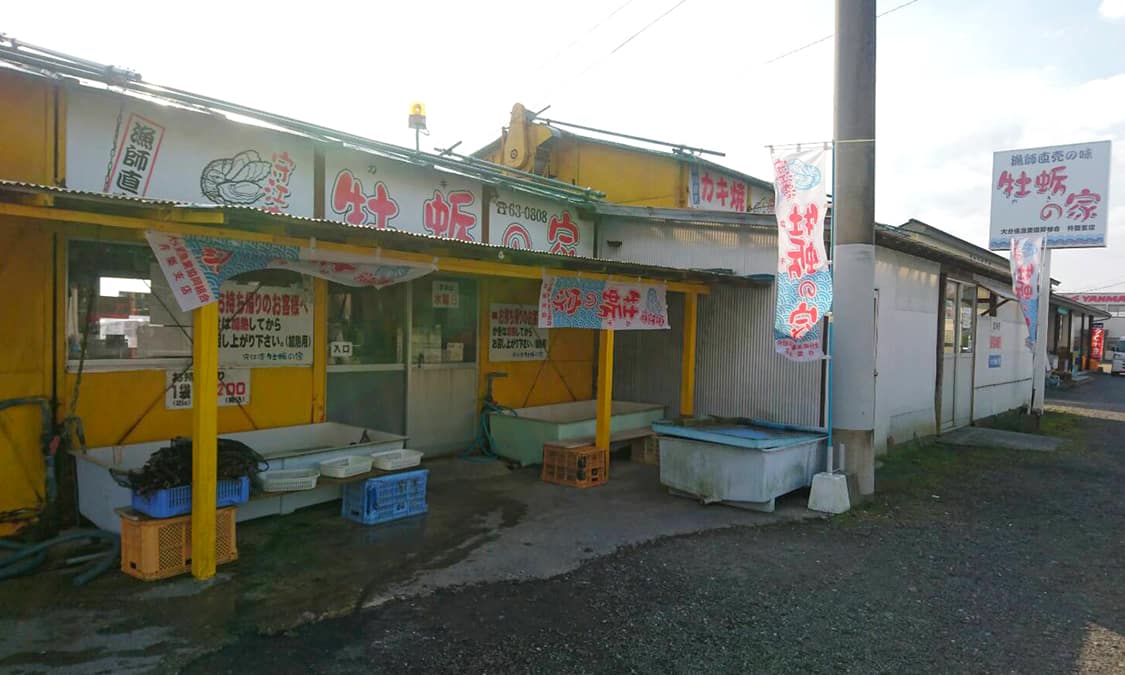 Enjoy freshly caught oysters from Morie Bay at a reasonable price. The oyster shack is popular among locals as well as visitors from out of town who come seeking the delicious oysters, with more customers coming back time and time again. Kitsuki's oysters are known for their soft, plump texture and rich taste that would impress any food connoisseur. In addition to grilled oysters, be sure to enjoy other seafood dishes made from fresh locally sourced produce.
Oyster menu offered: November to February
TEL: 0978-63-0808
Location
Name
Sumiyoshihama Resort Park Oyster House
Web Sites
(In Japanese) http://www.sumiyoshihama.com/oystar/oyster.html
Address
1165-2 Morie, Kitsuki-shi, Oita
Access
15 minutes' drive from Kitsuki IC on the Oita Airport Road
Business Hours
11:00 to 16:00 (Last order: 15:00)
Closed
Every Tuesday during operating period *1, year-end and New Year's (December 31 to January 3)
*1 When Tuesday is a public holiday, then the following Wednesday
Inquiries
TEL: 0978-63-9116