Gorgeous views that will take your breath away
Nagasakibana, located at Mime in Bungotakada-shi on the Kunisaki Peninsula in Oita, is where you can enjoy gorgeous views, relax at Nagasakibana Beach, enjoy camping in a camping trailer at the Nagasakibana Resort Camp, and more. 
Also known as the "cape of flowers and art," the area turns into a beautiful "yellow carpet" with 22 million nanohana (rape blossoms) in spring and 1.4 million sunflowers in summer in full bloom. 
The shop within the site offers safe, reliable food oils and salad dressings made from oils extracted from the flowers' seeds using traditional methods. Also popular is the cold-pressed high oleic sunflower oil that has been certified by the Japan Organic & Natural Foods Association. Visitors can also enjoy the cafe located adjacent to the shop.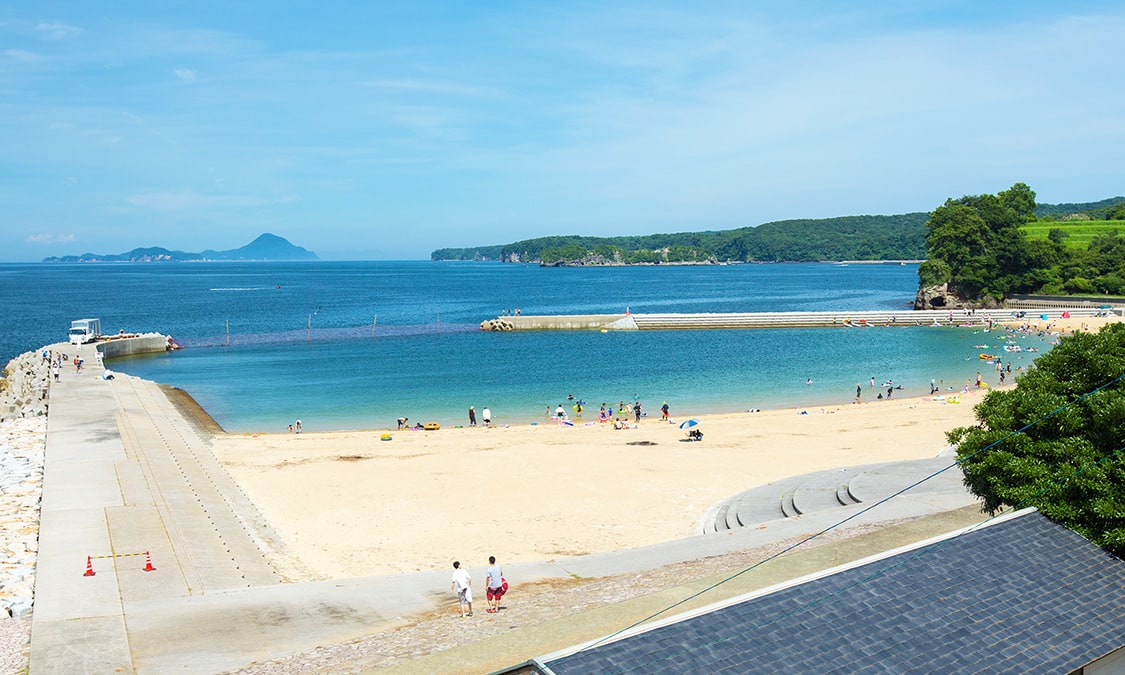 Nagasakibana offers a great camping spot to enjoy a leisurely stay. The small size of the peninsula makes it perfect for taking a relaxing walk. You can see the sun rise from the horizon while on the beach, and watch the sun go down toward Suonada from the walking trail.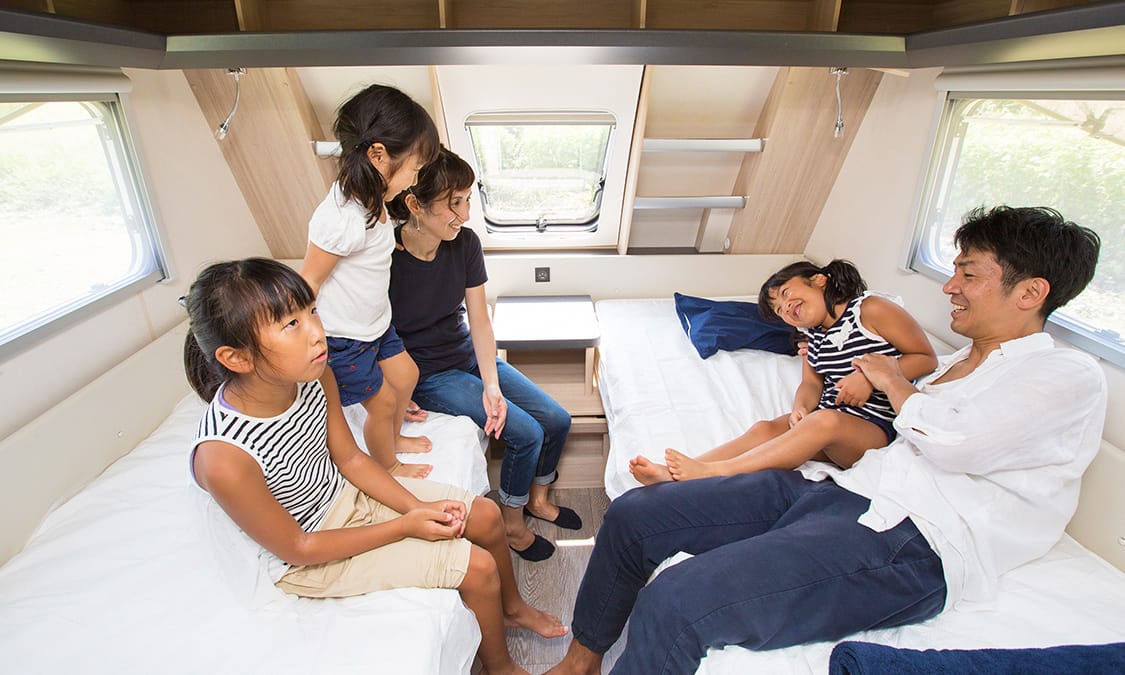 Starting in spring of 2018, Nagasakibana offers a number of new cottages and camping trailers for guests to stay in. The European-made camping trailers are situated right in front of the beach, so you can live the dream of taking a walk along the waters as soon as you wake up! Camping cars can accommodate three to five persons, making it a perfect choice for families or a group of friends.
Visitors can enjoy stand-up paddling (SUP) and beach yoga. The camp plans to launch more new services in the vicinity of the swimming beach in the future. Nagasakibana Beach is ever evolving.
Location
Detail Information of Nagasakibana Beach Resort
Name
Nagasakibana Beach Resort
Web Sites
(In Japanese) http://nagasakibana-beach.jp/
Address
4060 Mime, Bungotakada-shi, Oita
Access
About 60 minutes by car off the Usa IC of the Higashi Kyushu Expressway
Business Hours
9:00 a.m. to 5:00 p.m.
Inquiries
TEL:070-4166-9230 (Nagasakibana Beach Resort)
Admission
Stand up paddle board rental: 2,000 yen for three hours
5,000 yen for one day
(Includes life jacket fees, and instructions for beginners.)
Other: Entrance fee (500 yen for regular automobiles) may charge depending on the season.
Detail Information of Nagasakibana Resort Camp

| | |
| --- | --- |
| Name | Nagasakibana Resort Camp |
| Web Sites | (In Japanese) http://www.nagasakibana-oita.jp/ |
| Address | 4060 Mime, Bungotakada-shi, Oita |
| Access | About 60 minutes by car off the Usa IC of the Higashi Kyushu Expressway |
| Business Hours | 9:00 a.m. to 5:00 p.m. |
| Inquiries | TEL:070-4166-9230 (Nagasakibana Beach Resort) |
| Admission | Camping trailer: 15,000 yen per trailer (includes entrance fee) for four persons |