"Tastes of JAPAN by ANA" is a regional vitalization project that collaborates with the different prefectures in Japan to present the Land of the Rising Sun in all of its diverse glory.
Built as a castle town when Mitsuuji Ogawa built Maruyama Castle in 1601, "Mameda-machi" became Tenryo (under direct control of the Tokugawa shogunate) from the early Edo period, and prospered as the center of economic and cultural development in Kyushu.
The grid townscape is full of old houses and museums, and this valuable district leaves a remarkable impression of the townspeople and merchant towns of the late modern period. For this reason, in 2004, it became part of the Nationally-selected Preservation Districts for Groups of Historic Buildings. As a sightseeing spot, there are about 100 shops, such as places to eat and shops selling various goods.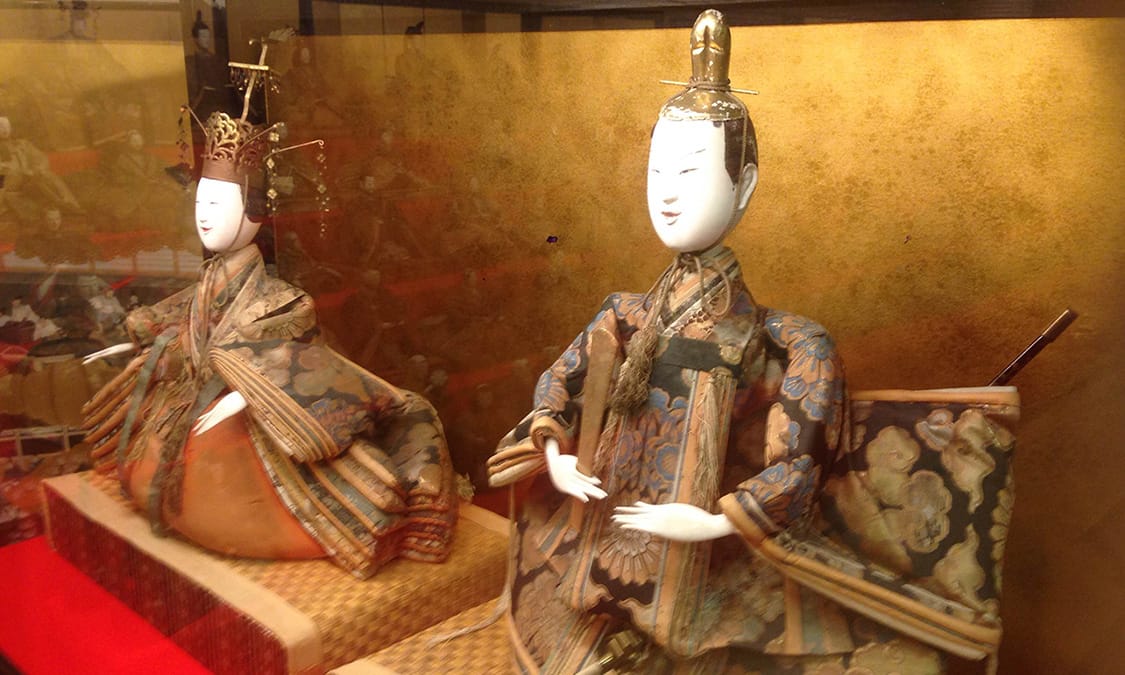 Kangien Education Research Center is that Tanso Hirose enjoyed academics since childhood and demonstrated his talent for poetry. For medical reasons, the title of the 6th generation head of the family was passed to his younger brother, Kyubei, and in 1817 the private school "Kangien" was opened. Back then, at the time of initial entrance, all students were educated equally regardless of educational background or status and age, and many students from around the country were educated at "Kangien," and it became the largest private school in the Edo period.
Entrance fee: No charge
Address 2-2-18 Tanso, Hita-shi
Hours 9:00 - 17:00 (last entrance 16:30)
Holidays 12/29 to 1/3, every Wednesday (Closed on the following day when overlapping with a public holiday)
Hirose Museum is that National designated historical site, the birth site of Confucian scholar Tanso Hirose and his younger brother, the merchant Kyubei. An exhibit of the footprints of Tanso and Kyubei, and heirlooms of the Hirose family are on exhibit. The garden is also open.
Admission fee: 450 yen for adults, 350 yen for students from elementary through high school
Kuncho Sake Brewery / Kuncho Sake Brewery Museum
Long-ago established sake brewery that was renovated in July 2017. In a fashionable and relaxed space used for a sake brewery, it also sells limited edition merchandize and sake tasting experiences. In addition, there is a museum that teaches the history and manufacturing methods of sake and "KOGURA" which sells bread made of natural yeast, etc.
Address 6-31 Mameda-machi, Hita-shi Hours 9:00 - 16:30 Holidays New Year's Day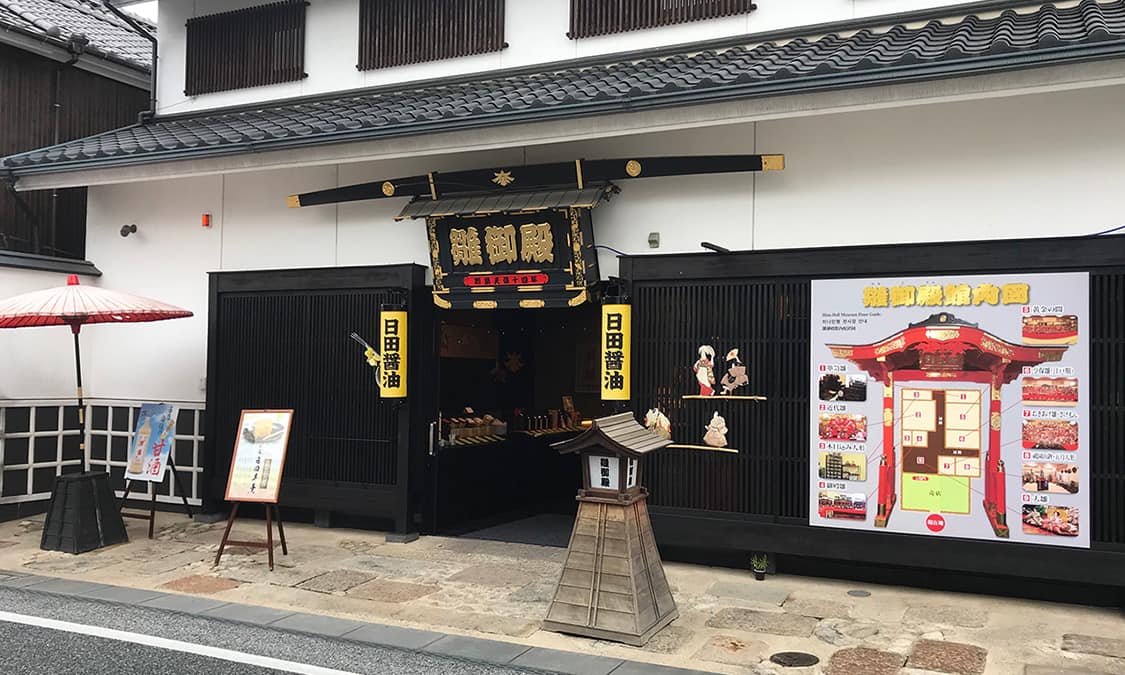 At "Tenryo Hina Goten", the sight of about 3,500 traditional Hina dolls from the Kyoho era (1716-1736) all lined up is magnificent. Among them, the 60cm high Hina dolls, the largest in Japan, are a must-see!
Admission fee: 300 yen for individuals, 200 yen for groups (20 people and more)
Akashi Hita Yokan Honpo is Akashi's Hita Yokan (adzuki-bean jelly) (1 piece), which is carefully made using a traditional manufacturing method, is characterized by the saccharification on the surface, turning the surface white. It is recommended as a great gift item, or as a treat for yourself.
Address 8-15 Mameda-machi, Hita-shi
Hours 9:00 - 17:00
Holidays Wednesday · Other not set days
Mameda Roll Sui is Rich and exquisite cheese cream wrapped in a souffle cake with a pleasant texture, it's the signature product.
Address 11-8 Mameda-machi, Hita-shi
Hours 10:30 - 17:30
holidays Not on set days
Cafe & Bar Kotonean is besides year-round items such as Tiramisu Rare Cheese, new items that appear each season such as Extreme Mango and sweet sake are also very popular! Try our new evolution in Kakigori (shaved ice) treats! Also, a brand new item using Hita's specialty "Hita Watermelon!"
Address 2-4-38 Tanso, Hita-shi
Hours 11:00 - 17:00
Holidays Café: Non-fixed, Bar: Mondays
Location
| | |
| --- | --- |
| Name | Tenryo Hita Mameda-machi |
| Web Sites | (In Japanese) https://www.oidehita.com/ |
| Address | Mameda-machi, Hita-shi, Oita |
| Business Hours | Differs at each store |
| Inquiries | TEL:0973-22-2036 (Hita City Tourism Association) |