Do you prefer onsen day trips? Or staying in a hot spring inn? Pretend you are at a health resort at Yufuin Onsen, Oita Prefecture
Yufuin Onsen in the town of Yufuin in Yufu City, Oita Prefecture, is a hot springs resort town where you can enjoy the sensation of being at a health resort, either on a day trip or staying at a hot springs inn. The three hot springs of Yufuin, Yunohira, and Tsukahara have been designated as a Citizens Therapeutic Hot Springs Area, under the collective name of Yufuin Onsen.
Yufuin Onsen, Yunohira Onsen, and Tsukahara Onsen each have their own unique characteristics. In addition to known as its historic hot spring, where you can enjoy the other-worldly beauty of the cobalt blue hot springs and other interesting locations. We highly recommend soothing your body and mind at Yufuin Onsen, Japan's world-class hot spring resort.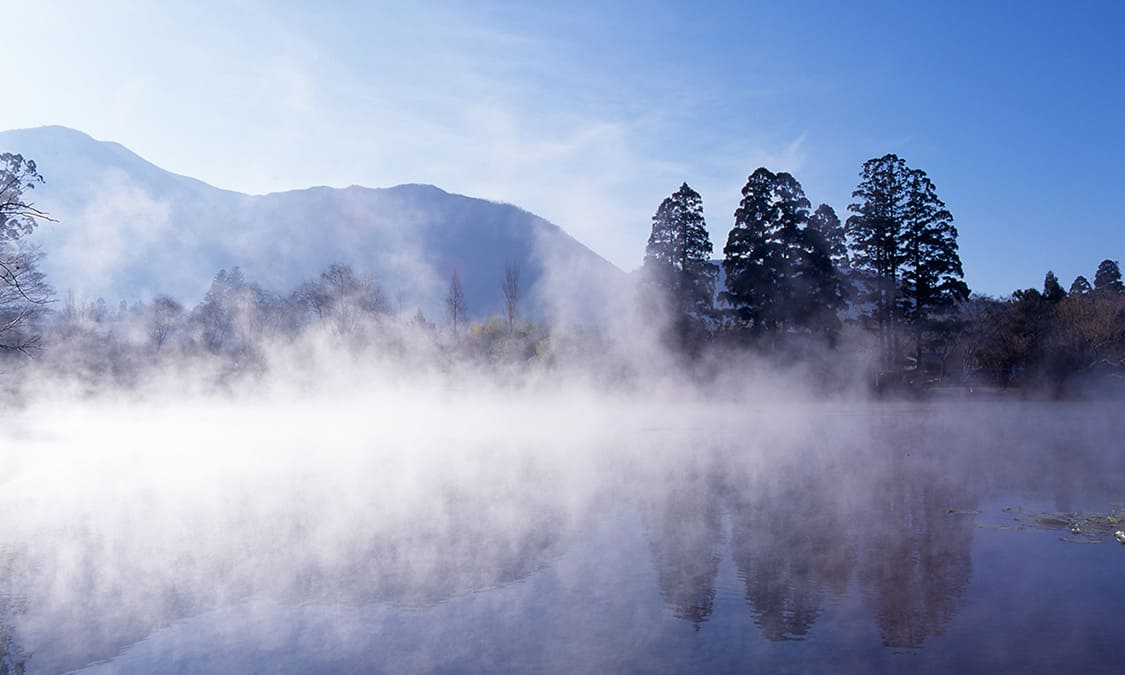 The famous and popular Yunotsubo Kaido Street and Lake Kinrin are other enjoyable tourism destinations in Yufuin.
Many public bathhouses, inns, and hotels are spread around the town, and there is a large public bath that offers spectacular views of Mount Yufu. Explore the different hot springs with their diverse water quality.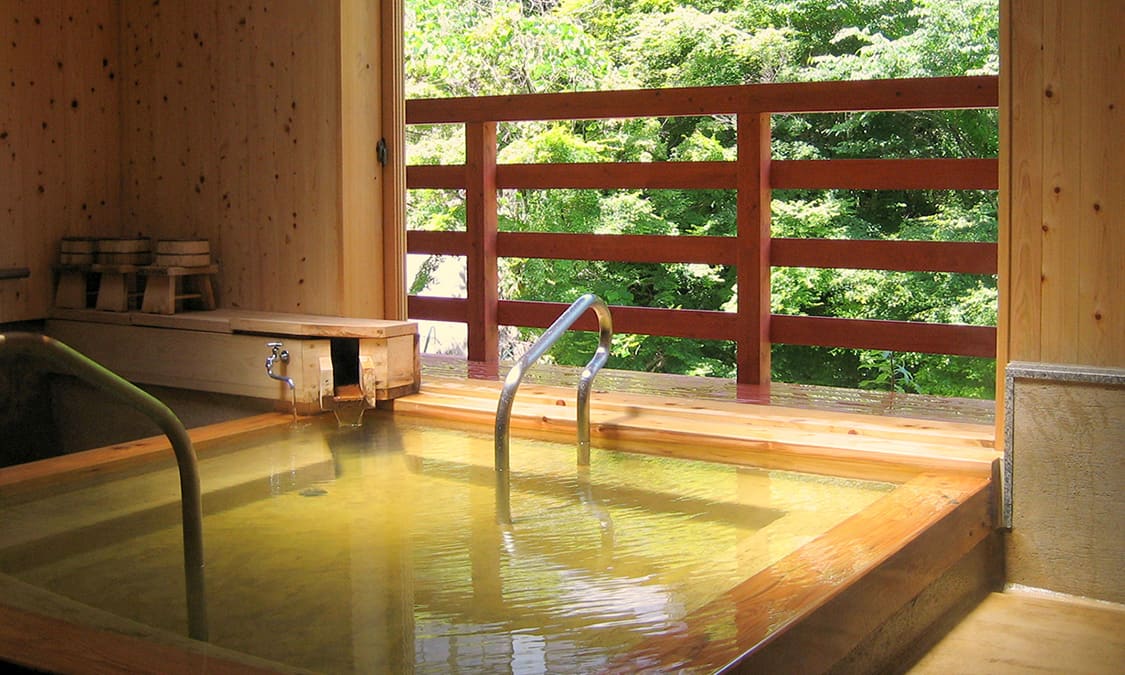 These therapeutic hot springs are said to have continued since the Kamakura Period (1185-1333). Hot springs are spread around the area along the atmospheric cobblestone hill paths, built in the Edo Period 300 years ago, and along the Kagonogawa River.
"Yunohira Ice Candies", which are free from additives and colorings, and made by the young inn-mistresses, are very popular.
Tsukahara Onsen Kako-no-Izumi
One of the top hot springs in Japan in terms of water quality, with high acidity and high aluminum ion and iron ion concentrations, it is proud of its kakenagashi system, in which the hot water comes directly from the stream with absolutely no recycling, filtering, or adding of water. Many people visit in search of its medicinal benefits. The area also offers beautiful scenes of steam wafting up into the reddish-brown exposed rock areas of Mount Garan, and the native forests with their beautiful colored leaves during fall foliage season highlighted against the sulfurous steam.
Location
| | |
| --- | --- |
| Name | Yufuin Onsen |
| Web Sites | (In Japanese) http://www.yufuin.gr.jp/ |
| Address | 4-1 Kawakita, Yufuin-cho, Yufu-shi, Oita (Yufuin Onsen Tourist Association) |
| Access | Approximately 60 minutes' drive from Oita Airport |
| Inquiries | TEL:097-536-6250 (Tourism Oita) |