The Oike Springs are located in the Asono district of Shonai in the city of Yufu in Oita's central-south region.
Even though they are not very far from the popular tourist destination of Yufuin Onsen and they have been selected as one of Japan's best 100 waters, this is a hidden scenic spot known only by a few.
Kurotake is located in a designated zone of Aso Kuju National Park at the easternmost edge of the Kuju mountains. Oike Springs are on the northern side of that mountain. Mount Kuro is an area of abundant nature, covered entirely in native forest. Even without climbing the mountain, a short walk along the walking path to the springs from the parking lot is enough to make you feel that you are being filled with nature's energy. The best season is from the new green leaves of early summer to the fall foliage season, but it is also a hidden treasure in winter when the leaves have fallen off the trees and the blue skies can be seen through the bare branches.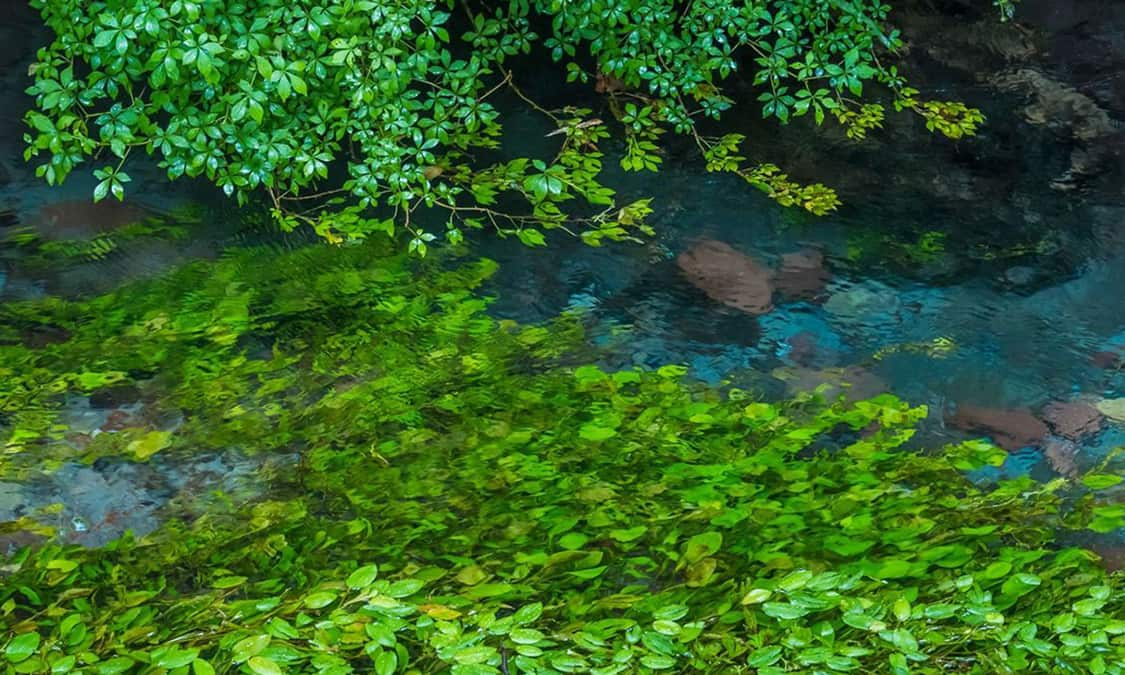 As you arrive at the springs, having enjoyed shinrinyoku, or forest-bathing, along the way, you will first be surprised by how blue the water is. Next, you will be excited by the way in which the water gushes up. The water temperature stays at around 12°C all year round. And it springs 14 tonnes of water a minute, or about 20,000 tonnes a day. You will want to spend all day gazing at the sight of the water plants being swayed by the flowing water. The area around the springs is about 850 meters above sea level, so is quite cool even in summer, usually about 6-7°C lower than in the lowlands. When you visit, be sure to bring something warm that you can put on and take off easily.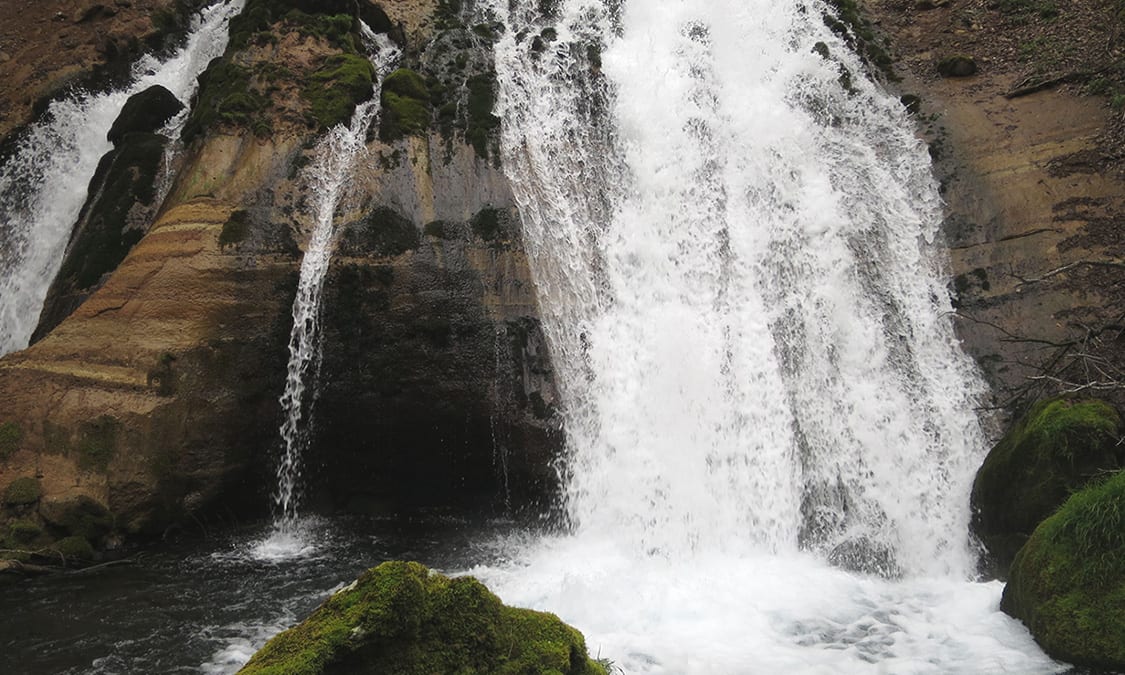 Several walking paths have been built in the area around the springs, so you can enjoy nature while you are trekking. One route that is particularly recommended is the path that follows the flow of the water downstream. This path is very close to a natural state, so some sections are a little difficult to negotiate, but as you proceed along the path, looking out of the side of your eye at the beautiful moss that has likely taken many years to grow, you will come to "Meisui-no-Taki Falls". These falls, which have been created by the abundant flow of the springs, are surrounded by negative ions, which are sure to ease your tiredness from coming this far.