Savor the fugu cuisine of Usuki, especially the amazingly fresh sashimi
Enjoy a wide variety of delicious fugu (pufferfish) dishes, from fresh sashimi to the fugu-chiri hot pot and smoky flavored hire-zake (hot sake with fugu fin). Fugu cuisine is one of Usuki's delicacies its merchants have cultivated over many years in this town that historically prospered from trade.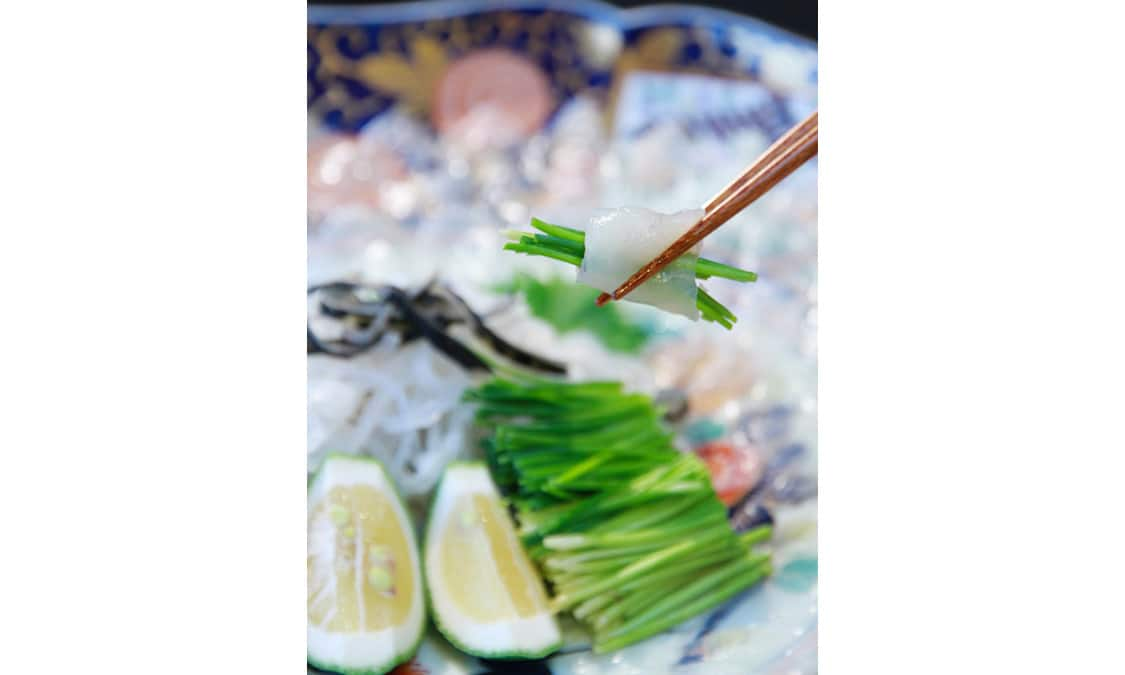 Enjoy Usuki fugu all year round
Usuki's chefs take pride in offering the freshest fugu. From fugu-chiri hot pot to deep fry and hire-zake (hot sake with fugu fin), the range of dishes is extensive, but the highlight of Usuki's fugu cuisine is the sashimi. The freshest sashimi of Usuki fugu is characterized by its beautiful clear appearance and thick texture. Contrary to the well-known thin-sliced fugu sashimi, fresh fugu is actually so dense that it cannot be sliced thin, thus the thickness is proof of how fresh it is. Savor the delicious texture and unique flavor of Usuki's fugu.