Shibusawa Eiichi Memorial Museum
Learn about the life of Eiichi Shibusawa, whose face will be on the next 10,000 yen bill, at the Shibusawa Eiichi Memorial Museum and other facilities in Fukaya
The city of Fukaya in Saitama Prefecture is the birthplace of Eiichi Shibusawa, one of the fathers of modern Japanese society. In Rongo-no-Sato (Village of the Analects of Confucius) area, which connects his home and the place where young Eiichi studied the Analects of Confucius, there are various facilities related to his life, including his birth home, the former Shibusawa Residence "Nakanchi"; the Shibusawa Eiichi Memorial Museum where visitors can hear recordings of his actual voice alongside various historical materials; and the Seishido building, which was constructed as a celebration of his 77th birthday. Discover the fascinating life and achievements of Eiichi Shibusawa, whose face will be printed on the new 10,000 yen bill from 2024.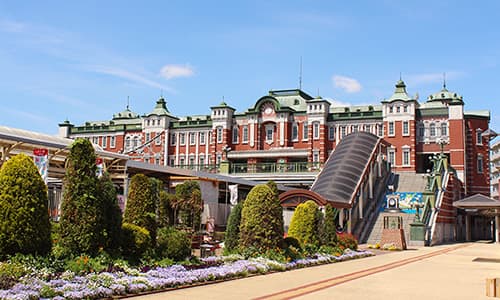 JR Fukaya Station, the gateway to Fukaya by train, looks just like the famous Tokyo Station. Did you know that the red brick of Tokyo Station, first constructed in 1914, was made in Fukaya? Eiichi founded Japan Brick Manufacturing Company in Fukaya, his hometown, to manufacture bricks and transported them by train for the construction of JR Tokyo Station. In commemoration of this connection, when Fukaya Station was rebuilt in 1996, it became like a miniature version of Tokyo Station. Currently, traveling by direct train between Tokyo and Fukaya takes about 90 minutes.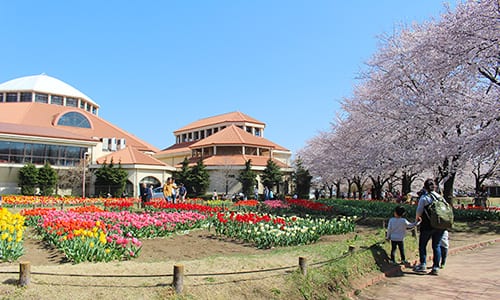 Fukaya Green Park is a vast park where you can enjoy various ornamental plants, which are specialties of Fukaya City. Beautiful flowers produced in Fukaya are planted around the park, such as colorful tulips in the spring and lilies in summer. Another highlight is the largest indoor heated swimming pool in the northern Kanto region, the Aqua Paradise Patio. You can enjoy various types of pools including the wave pool, whirlpool, water slide and kiddie pool all year round. Don't miss the direct-sales flower shop in the patio that offers beautiful Fukaya-produced flowers!
Location
| | |
| --- | --- |
| Name | Shibusawa Eiichi Memorial Museum |
| Website | http://www.pref.saitama.lg.jp/chokotabi-saitama/eng/spot/sp377.html |
| Address | 1204 Shimotebaka, Fukaya-shi, Saitama |
| Access | Approximately 20 minutes' drive from JR Fukaya Station |
| Business Hours | 9:00 to 17:00 |
| Closed | Year-end and New Year's holidays (December 29 to January 3) |
| Inquiries | TEL: 048-587-1100 (Shibusawa Eiichi Memorial Museum) |
| Admission | Free admission to Archive Room |