Hieizan Enryaku-ji Temple

Enryaku-ji Temple, located in a vast complex on Mount Hiei in Otsu City, Shiga Prefecture, was established 1,200 years ago, and, in addition to being known as a great center of learning, it is listed as a UNESCO World Cultural Heritage site.
Enryaku-ji Temple is well known as the Mother of Japanese Buddhism, as it produced a number of high-ranking priests of different Buddhist sects who revered it as a place of great learning and training. There are over 100 Buddhist architectural landmarks on Mount Hiei that blend in well with the surrounding natural seasonal features, such as cherry blossoms in spring and colorful leaves in autumn. Over the centuries, the temple has continued to receive many priests for training, as well as a great number of visitors wishing to view the important cultural properties here, such as statues, paintings and calligraphy, in the Kokuho-den (national treasure storage building).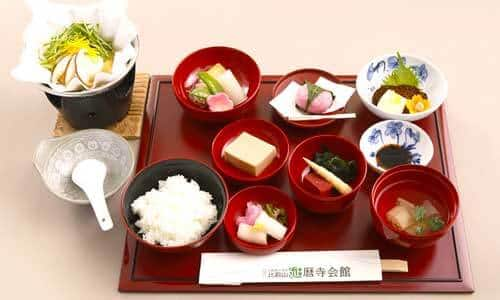 Experience a priest's life at Enryakuji Kaikan
Before the cable car service was available, visitors climbed this 848-meter-high mountain on foot to get to Enryaku-ji Temple. It takes about two hours for beginners to make it to the summit, but once there you can enjoy amazing panoramic views of the city of Kyoto. On the temple grounds, there is an accommodation facility called Enryakuji Kaikan, which offers sutra copying and zazen training. Next to this facility is a restaurant that serves Buddhist cuisine, and boasts breathtaking views of Lake Biwa. If you are lucky, on the right day you can gaze out over a sea of clouds.
Location
Name
Hieizan Enryaku-ji Temple
Website
https://en.biwako-visitors.jp/spot/detail/112/
Address
4220 Sakamotohon-cho, Otsu-shi, Shiga
Access
From Hieizan-Sakamoto Station on the JR Kosei Line, walk for approximately 20 minutes and take the Sakamoto Cable car and get off at the last stop.
From Sakamoto-hieizanguchi Station on the Keihan Ishiyama-sakamoto Line, walk for approximately 10 minutes and take the Sakamoto Cable car and get off at the last stop.
Business Hours
8:30 to 16:30
Inquiries
TEL: 077-578-0001