"Tastes of JAPAN by ANA" is a regional vitalization project that collaborates with the different prefectures in Japan to present the Land of the Rising Sun in all of its diverse glory.
Utsunomiya, the gyoza city!
Gyoza is the signature food of Utsunomiya. Having claimed the highest annual spending on gyoza in Japan several times, Utsunomiya is literally the city of gyoza. You can enjoy its tasty delights cooked in a variety of ways, such as grilling, boiling, and frying, as well as in size, ingredients, skin thickness and sauce at respective restaurants.
There are many theories as to why Utsunomiya became the city of gyoza, but the most widely known story is that its recipes were brought by the Japanese soldiers and settlers who returned to the city from Manchuria after World War II. In addition to minced meat, Utsunomiya gyoza usually are full of vegetables such as cabbage, Chinese cabbage, and garlic chives.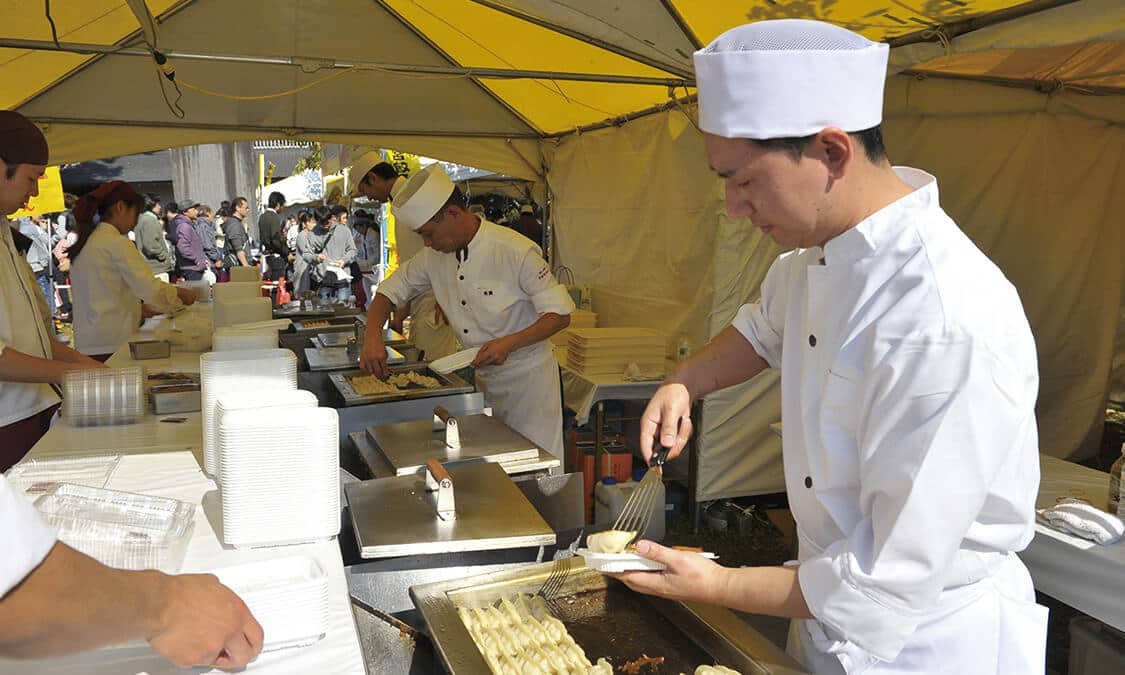 The Utsunomiya Gyoza Matsuri festival is held annually at the beginning of November at the city center. In addition to the varieties of specialties offered by respective restaurants, you can also enjoy several stage events.
Location
Name
Kirasse Honten
Web Sites
(In Japanese) http://gyozakai.com/
Address
1F MEGA Don Quijote La Park Utsunomiya, 2-3-12 Babadori, Utsunomiya-shi, Tochigi
Access
Approximately 50 minutes' ride by JR Tohoku Shinkansen from Tokyo to Utsunomiya
Approximately 1 hour and 25 minutes' ride by JR Utsunomiya Line rapid train from Ueno to Utsunomiya
Approximately 1 hour and 40 minutes' ride by JR Nikko Utsunomiya Line from Asakusa to Utsunomiya
Approximately 5 minutes' ride by bus from JR Utsunomiya Station (take the loop bus Kibuna and get off at Futarasan-Jinja bus stop)
Approximately 8 minutes' walk from Tobu Utsunomiya Station
Business Hours
11:00 to 20:30 (Last order: 20:00); Saturday, Sunday and holidays: 11:00 to 21:00 (Last order: 20:30)
Closed
Open all year round
Inquiries
TEL: 028-614-5388