"Tastes of JAPAN by ANA" is a regional vitalization project that collaborates with the different prefectures in Japan to present the Land of the Rising Sun in all of its diverse glory.
The traditional craft of Edo kiriko showcases the masterful skills of artisans
The cut glass art of Edo kiriko is said to have started in 1834 when Kagaya Kyube, a glassware seller in the Odenmacho area of Edo (present-day Tokyo), etched designs on the glass surface using emery sand. The craft has since been produced around the Kanto region centered on Koto ward of Tokyo in a hand-working process using rotating grindstone tools. Edo kiriko is designated as an official traditional craft by both the governments of Tokyo and Japan.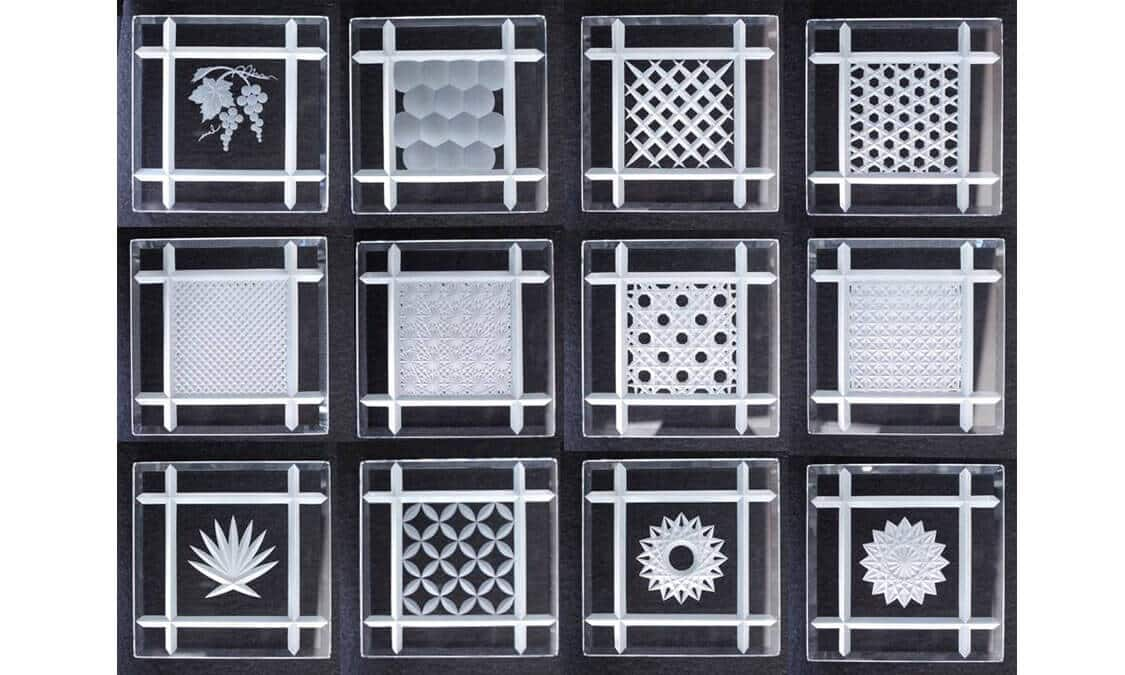 Traditional patterns are the heart of Edo kiriko
The traditional craft of Edo kiriko designates several dozen representative patterns, but when they are hand-engraved, the patterns are infinite and all unique. The type of glass used can also be varied, such as combining clear (called "suki") and colored glass or combining several colored glasses together.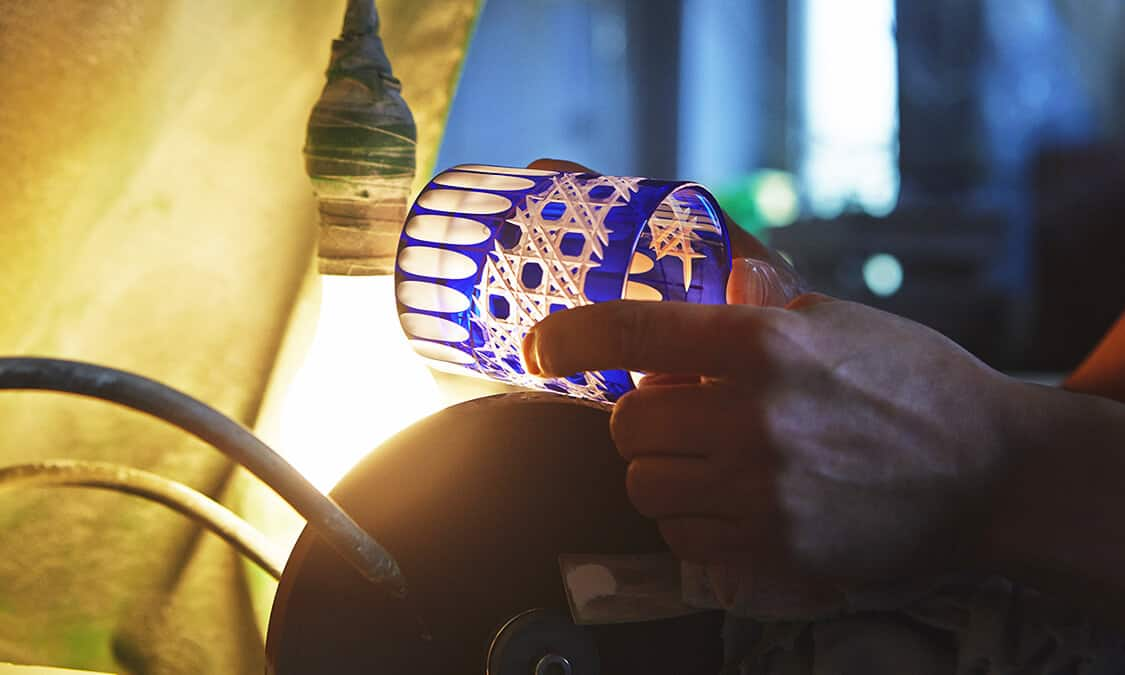 The process of completing an Edo kiriko cut glass
Edo kiriko glass-cutting starts with waridashi, or marking guidelines for the cuts to be made, and goes through numerous other processes. The process shown on the photo is ishikake, in which artificial whetstones and natural stones are processed while applying water to make the cut surface smoother. The entire manufacturing process is completed by the hands of skilled craftsmen.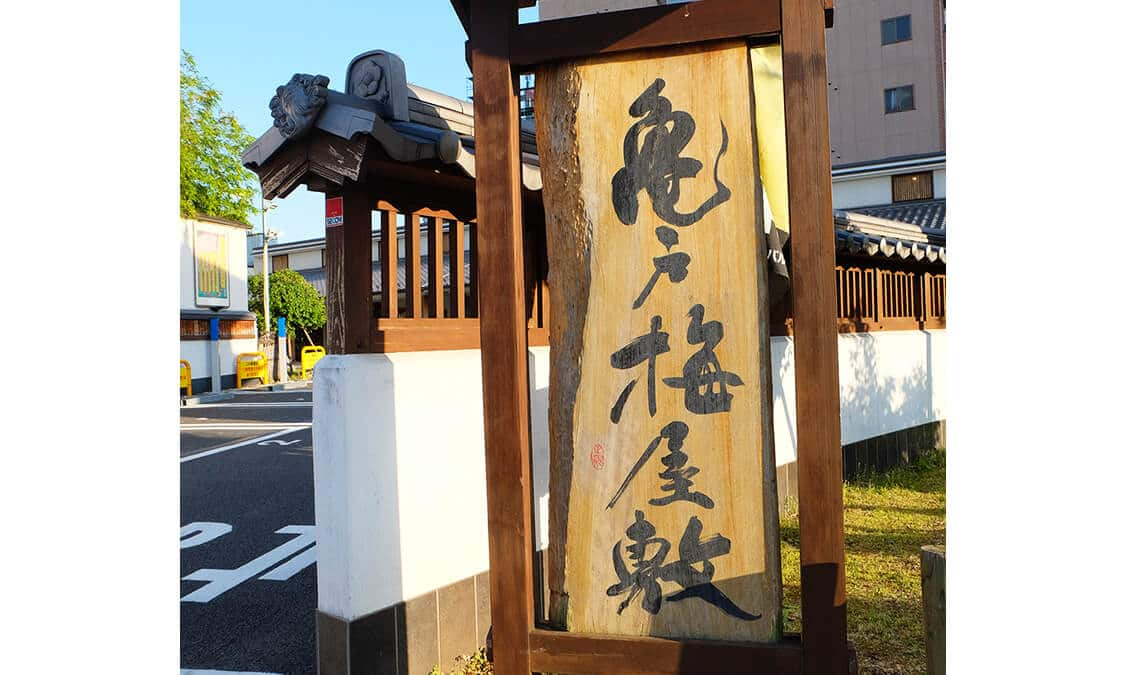 Edo kiriko gallery at Kameido Umeyashiki
Kameido Umeyashiki is a tourist information center sharing the culture and history of the Kameido area. A part of the center serves as a showroom of Edo kiriko glassware, displaying various works including large ones that are rarely seen. You can also shop for Edo kiriko glassware and local souvenirs.
Location
| | |
| --- | --- |
| Name | Edo Kiriko Cut Glass |
| Web Sites | (In Japanese) https://www.edokiriko.or.jp/ |
| Address | 4-18-8 Kameido, Koto-ku, Tokyo (Edo Kiriko Cooperative Association Showroom) |
| Access | Approximately 10 minutes' walk from North Exit of Kameido Station on the JR Chuo-Sobu Line or Tobu-Kameido Line |
| Business Hours | 10:00 to 18:00 (Edo Kiriko Cooperative Association Showroom) |
| Inquiries | TEL: 03-3684-6321 (Edo Kiriko Cooperative Association Showroom) |