Tokyo Otsuka Norengai Street

Nostalgic yet fresh bar alley
The area around Otsuka Station on the JR Yamanote Line in Tokyo is bustling with redevelopment projects of late. Tokyo Otsuka Norengai Street is located at the East Exit of the station. Created by wholly renovating 10 old Japanese-style houses, the alley retains an air of olden times in Japanese culture that evokes a feeling of nostalgia for older generations and a fresh newness to younger generations. The atmosphere of the lit-up building at night is very photogenic, which makes it perfect for dates and friendly gatherings. This latest nightspot in Tokyo is gaining popularity as the new landmark of Otsuka.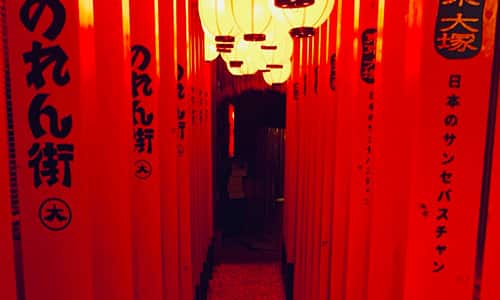 The newest spot in Otsuka
Tokyo Otsuka Norengai Street is a one-minute walk from Otsuka Station, which is one stop from Ikebukuro Station on the JR Yamanote Line. The Toden Arakawa Line tram runs right in front of the entirely renovated alley, creating a very nostalgic setting. Go bar-hopping in the style of San Sebastian, Spain's gourmet food haven. Each shop has a uniquely Japanese atmosphere for great photo opportunities.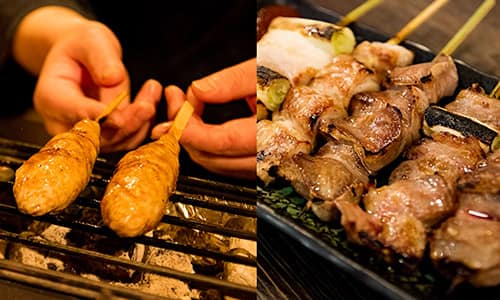 Welcoming everyone with a wide variety of dishes and drinks
Tokyo Otsuka Norengai Street offers a wide range of shops and food that make going from bar to bar truly fun. You can enjoy standard dishes such as yakitori (skewered chicken), seafood and unagi eel that match the atmosphere of traditional Japanese style houses. Or go for unique fusions such as dumplings bars and wine bars in a traditional Japanese setting. Okay, where shall we go next?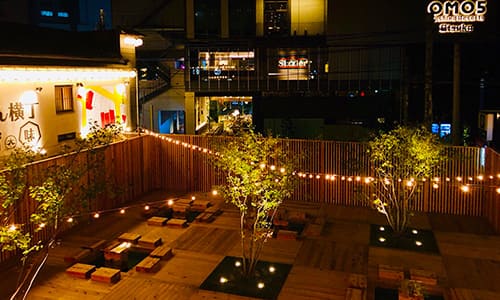 Taking on new challenges together with locals
Tokyo Otsuka Norengai Street was produced by "ba project," an urban development project launched mainly by a local private company, to revitalize the town of Otsuka with the aim of providing "ba (places)" for everyone to connect with each other. Tokyo Otsuka Norengai is the second spot that the ba project has produced following the hotel Hoshino Resort OMO5 Tokyo Otsuka, which opened in 2018. Plans are in place to continue creating much more attractive "ba."
Location
Name
Tokyo Otsuka Norengai Street
Website
(In Japanese) https://otsuka-norengai.com/
Address
2-27, 28 Kita-Otsuka, Toshima-ku, Tokyo
Access
Approximately a 1-minute walk from Otsuka Station North Exit on the JR Yamanote Line
Approximately a 1-minute walk from Otsuka-ekimae Station on the Toden Arakawa Line
Business Hours
Differs depending on shop.
Closed
Differs depending on shop.
Inquiries
Please contact individual shops for reservations. For inquiries, contact info@market-shops.com