Obama Onsen, Overlooking the Deep Blue Tachibana Bay with the Majestic Unzen in the Background.
Obama Onsen Ashiyu Hot Foot 105
Obama Onsen in Unzen City, Nagasaki, is a tourist attraction where you can enjoy relaxing with a foot bath, an open-air hot spring overlooking the Majestic Unzen, as well as a wide range of great foods.
The length of the foot bath, which consists entirely of hot spring water from Obama Onsen, is the longest in Japan at 105 m. This length was chosen because the temperature of the water source for Obama Onsen is 105℃. You can enjoy a foot bath while sitting down, walking, or even with your pet.
When the sky turns orange at dusk, dipping your feet in the bath as you watch the sun sink into the Tachibana Bay is an enriching experience.
With the steam pot that is also available, you can enjoy steamed seasonal vegetables and seafood.
An open-air hot spring on the ocean, created on top of breakwater stones in Tachibana Bay. At high tide, the water surface is only 20 cm above sea level. You can enjoy the ocean, sunset, and hot spring—the best that Obama has to offer—all at once.
Taking a bath while you watch the fire used for luring fish at night and listening to the sound of the waves is an exceptional experience.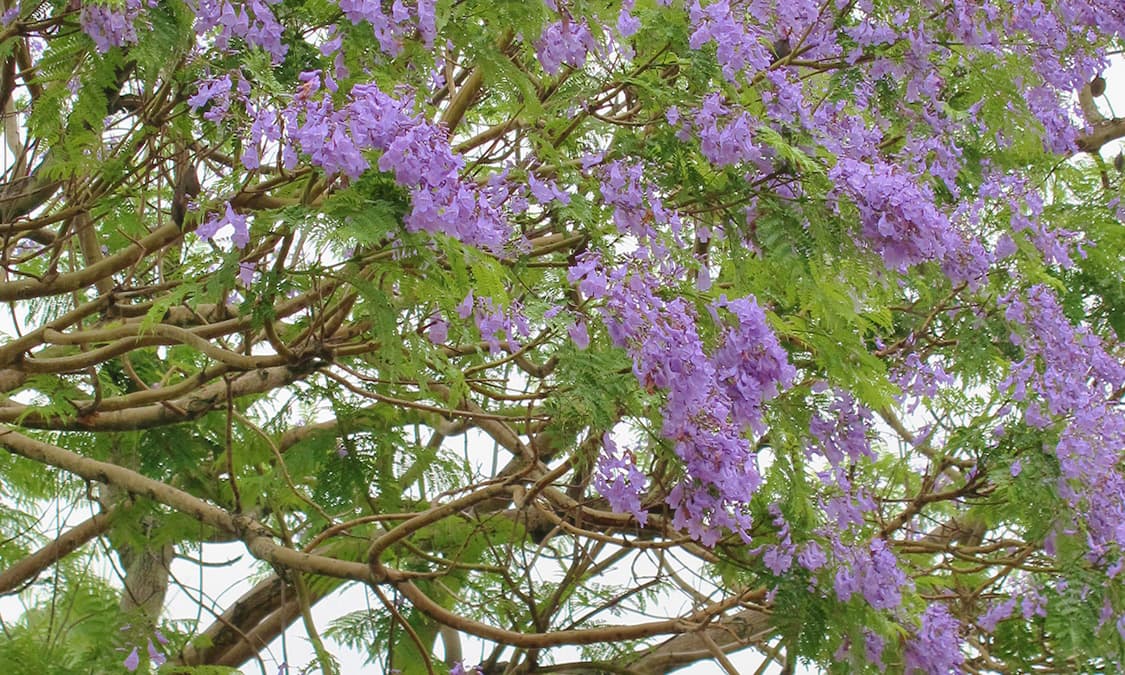 Jacarandas, originally from Brazil, are said to be one of world's top three flowering trees. In June, you can enjoy the festival with beautiful purple flowers in full bloom.
Location
| | |
| --- | --- |
| Name | Obama Onsen |
| Web Sites | http://obama.or.jp/english/ |
| Address | 905-70 Kitahonmachi, Obama-cho, Unzen-shi, Nagasaki |
| Business Hours | April to October 8:30-19:00 (steam pot until 18:30) |
| Inquiries | TEL:0957-74-2672 (Obama Hot Springs Tourism Association) |