All Kyushu

Fukuoka

Saga

Nagasaki

Kumamoto

Oita

Miyazaki

Kagoshima
Area
All Kyushu
All Kyushu
Fukuoka
Saga
Nagasaki
Kumamoto
Oita
Miyazaki
Kagoshima
Kyushu Region is the farthest southwesternmost of the four main islands of Japan. The region is also widely known as the kingdom of hot springs, and is home to the well-known resorts of Beppu, Kurokawa and Yufuin. You can enjoy quality water and breathtaking scenery.

Fukuoka Prefecture, located in northern Kyushu, is Japan's gateway to the rest of Asia. It is also one of Japan's havens for food lovers, where you can enjoy fresh seafood, motsu-nabe hot pot and many more dishes.

Saga Prefecture has long been known as home to traditional ceramics, including Karatsu, Imari and Arita. It is also filled with rich nature that offers fascinating views, such as the caves of Nanatsugama, a stunning natural monument.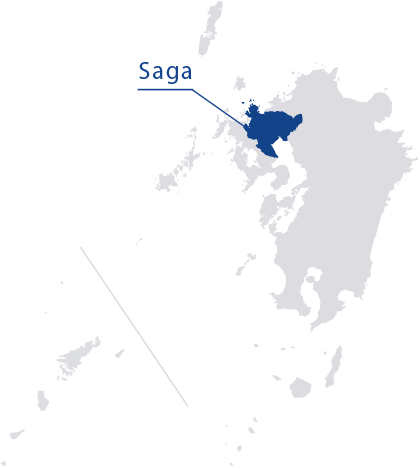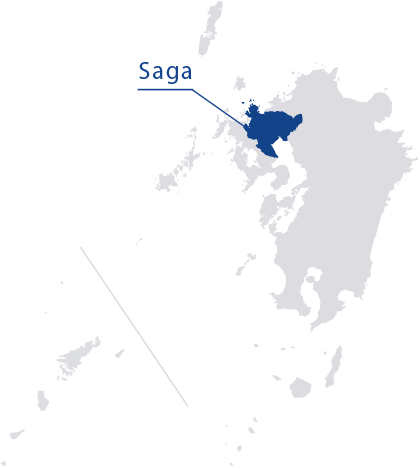 Nagasaki Prefecture is where international trade took place during Japan's period of isolation, and people from a variety of backgrounds and cultures came and went. Here you can see a number of exotic and historic islands and buildings, including Gunkanjima ("Battleship Island"), a World Heritage Site.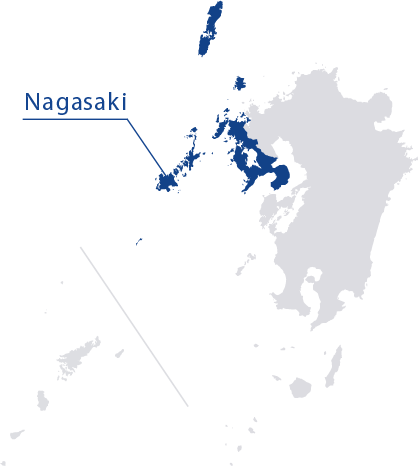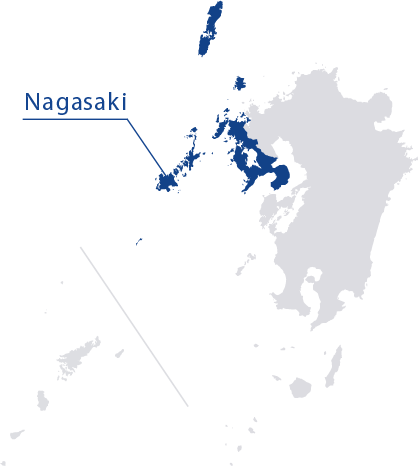 Kumamoto has a number of popular tourist destinations, such as Kumamoto Castle (one of the three premier castles in Japan) and Mt. Aso (one of the largest calderas in the world). It is also well-known for spring water that wells up in a rich natural environment.

Oita, located along the coast of Kyushu, is considered Japan's top onsen (hot spring) prefecture, boasting the largest number of springs and the largest volume of hot water produced. The 1,584-meter Mt. Yufu in Yufuin is also called "Bungo Fuji (The Mt. Fuji of Oita)" for its beautiful appearance.

Miyazaki Prefecture is home to mythology, where ancient myths and traditions are preserved. It offers a number of popular places to explore history and culture, including Takachiho Gorge (a famous spiritual "power spot") and Saitobaru Burial Mounds, blanketed with blooming flowers.

Kagoshima is the southernmost prefecture in Kyushu. The small islands in the southwestern part of the prefecture are quite warm and surrounded by rich nature. Popular destinations in Kagoshima include Sakurajima and Amami Oshima. The World Heritage Yakushima is known as home to wild animals.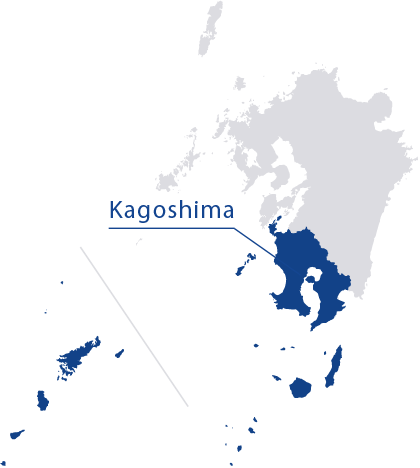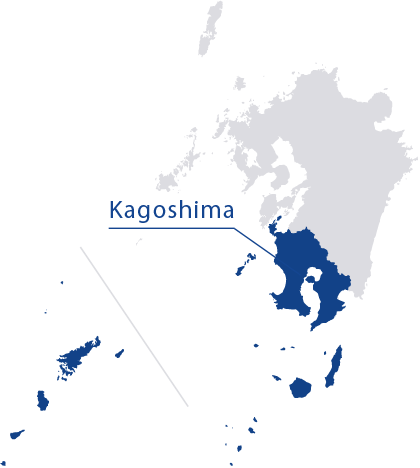 All
Pick up!
View Spot
Food
Culture
Shopping
Experience
All
Pick up!
View Spot
Food
Culture
Shopping
Experience
All
Pick up!
View Spot
Food
Culture
Shopping
Experience
All
Pick up!
View Spot
Food
Culture
Shopping
Experience
All
Pick up!
View Spot
Food
Culture
Shopping
Experience
All
Pick up!
View Spot
Food
Culture
Shopping
Experience
All
Pick up!
View Spot
Food
Culture
Shopping
Experience
All
Pick up!
View Spot
Food
Culture
Shopping
Experience
Category
All
All
Pick up!
View Spot
Food
Culture
Shopping
Experience
All
All
Pick up!
View Spot
Food
Culture
Shopping
Experience
All
All
Pick up!
View Spot
Food
Culture
Shopping
Experience
All
All
Pick up!
View Spot
Food
Culture
Shopping
Experience
All
All
Pick up!
View Spot
Food
Culture
Shopping
Experience
All
All
Pick up!
View Spot
Food
Culture
Shopping
Experience
All
All
Pick up!
View Spot
Food
Culture
Shopping
Experience
All
All
Pick up!
View Spot
Food
Culture
Shopping
Experience