Shorinzan Daruma-ji Temple

Shorinzan Daruma-ji Temple, the birthplace of Takasaki Daruma dolls
Founded in 1697, Shorinzan Daruma-ji Temple is the home of Takasaki Daruma dolls, traditional round dolls used to make wishes in Japan. On the temple premises, you can find stacks of Daruma dolls that have been brought there, as they have fulfilled their duties. Experience making your very own Daruma by drawing in the eyebrows and mustache with a paint brush.
Gunma Prefecture boasts the highest production of Daruma dolls in Japan. The Takasaki Daruma is well-known as a talisman of good luck, drawn with a crane for its eyebrows and a tortoise as its mustache: both animals are traditional symbols of longevity. When making a wish, you color in the eye on the right side of the Daruma facing you as you pray, and when the wish comes true, the eye on the left is also colored. As the year comes to a close, you donate the Daruma to the temple and buy a new one to make another wish.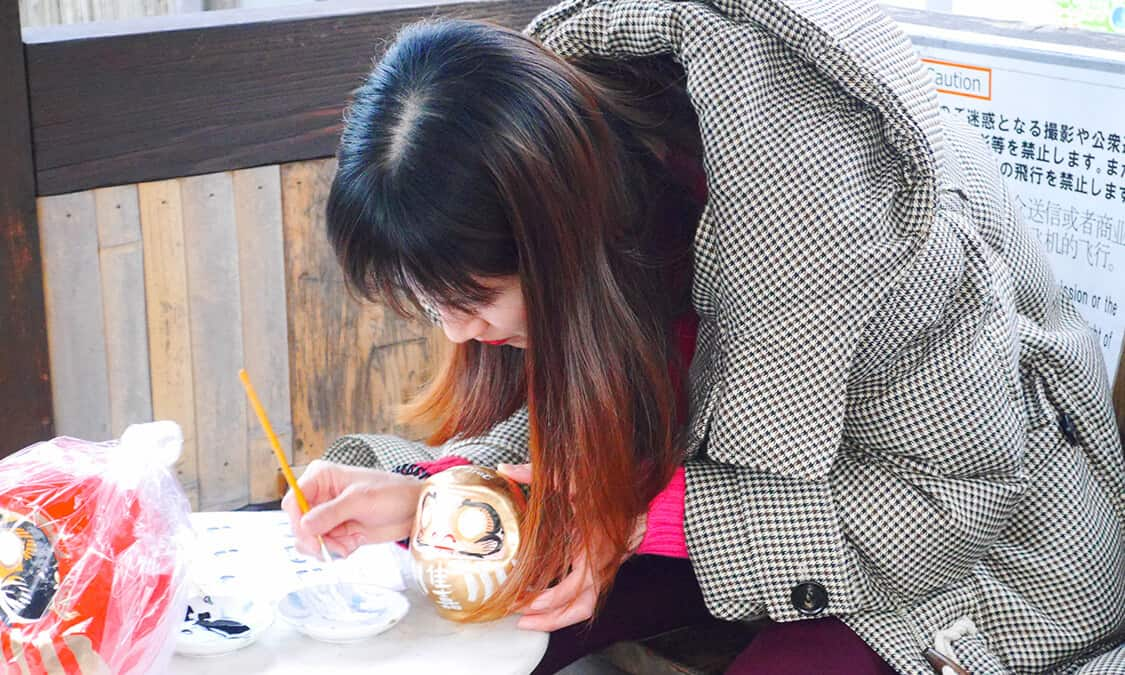 Experience creating your own Daruma doll by drawing in the signature eyebrows and mustache for a unique Daruma that is your very own.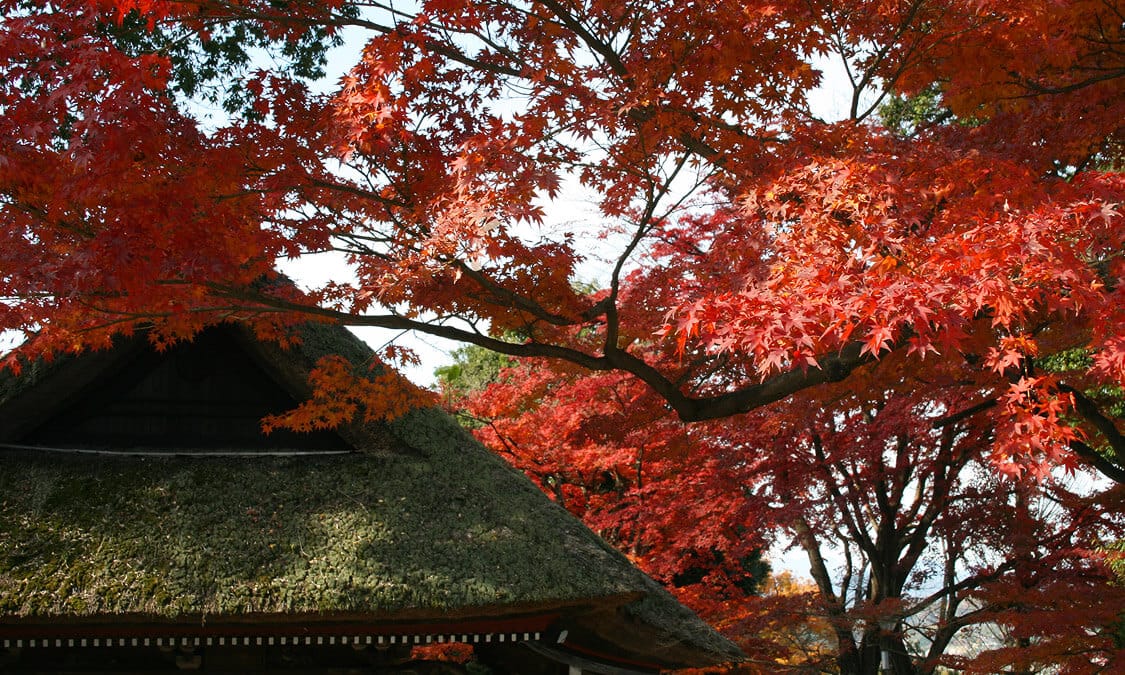 During the fall season, visitors can enjoy the beautifully colored foliage of Shorinzan Daruma-ji Temple.
Location
Name
Shorinzan Daruma-ji Temple
Web Sites
https://www.visitgunma.jp/en/sightseeing/detail.php?sightseeing_id=86
Address
296 Hanataka-machi, Takasaki-shi, Gunma
Access
Approximately 20 minutes' bus ride or 15 minutes' taxi ride from Takasaki Station on the JR Takasaki Line
Approximately 5 minutes' taxi ride from Gunma-Yawata Station on the JR Shin'etsu Line
Business Hours
Daruma drawing experience: 10:00 to 16:00 
Inquiries
TEL: 027-322-8800
Admission
Daruma drawing experience: 800 yen or more