An Exquisite View from the Mt. Hakodate Ropeway
Many visitors to Hakodate look forward to going to the top of Mt. Hakodate and taking in the exquisite view that earned 3 stars from the Michelin Green Guide. The main method for getting there, regardless of the time of year, is the ropeway, which takes visitors from the base of the mountain to the summit in just 3 minutes. Motor vehicles (taxis, tour buses, cars) cannot be used during the winter because the road is closed. Furthermore, private vehicles are prohibited during congested times (17:00-22:00) in the summer. There is also the option of climbing the mountain on foot and riding the ropeway back down.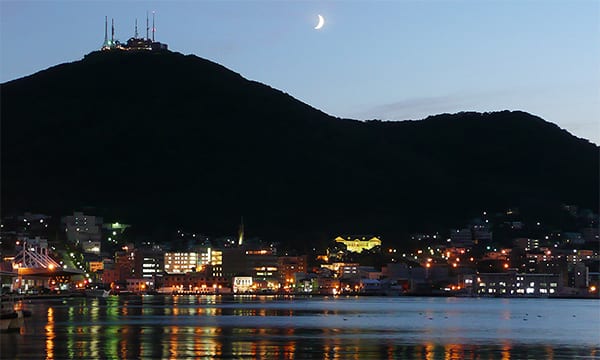 Visitors who want to see the famous night view should check the expected sunset time for the relevant date. (Refer to the Travel Hakodate website.) It is recommended to arrive at the observation deck just before sunset to watch the lights come on as the night envelops the city. The best time is about 30 minutes after sunset. The lights of the city are beautifully contrasted against the dark blue sky and it is easier to take a nice photo.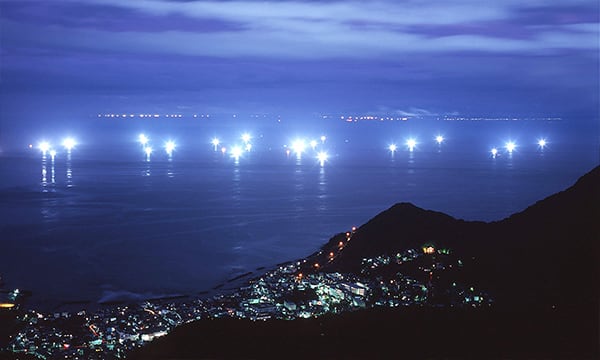 Hakodate's nightscape offers different delights each season. Autumn has many days of fair weather and the clear sky enables vision far into the distance. The city's lights are presented on a snowy stage during the winter, and the lights from squid fishing boats can also be seen offshore from June to December. Spring brings seas of clouds while fog is common in the summer. These give the nightscape a mystical nature as the lights peek through gaps in the clouds or fog.
Location
| | |
| --- | --- |
| Name | Mount Hakodate Ropeway |
| Address | Hakodateyama, Hakodate-shi, Hokkaido |
| Web Sites | https://www.hakodate.travel/en/ |
| Telephone | TEL: 0138-23-3105 (HAKODATE ROPEWAY Corporation) |