The Orthodox Church in Japan

"Tastes of JAPAN by ANA" is a regional vitalization project that collaborates with the different prefectures in Japan to present the Land of the Rising Sun in all of its diverse glory.
Beautiful Historical Buildings from Various Cultures
When Hakodate's port was opened to the world near the end of the Tokugawa shogunate, new cultures arrived and several churches and monasteries were built in the city. The early Christian missionaries faced many difficulties in a land that predominantly practiced Shinto and Buddhism, but many of the buildings that they built still stand today as splendid cultural landmarks.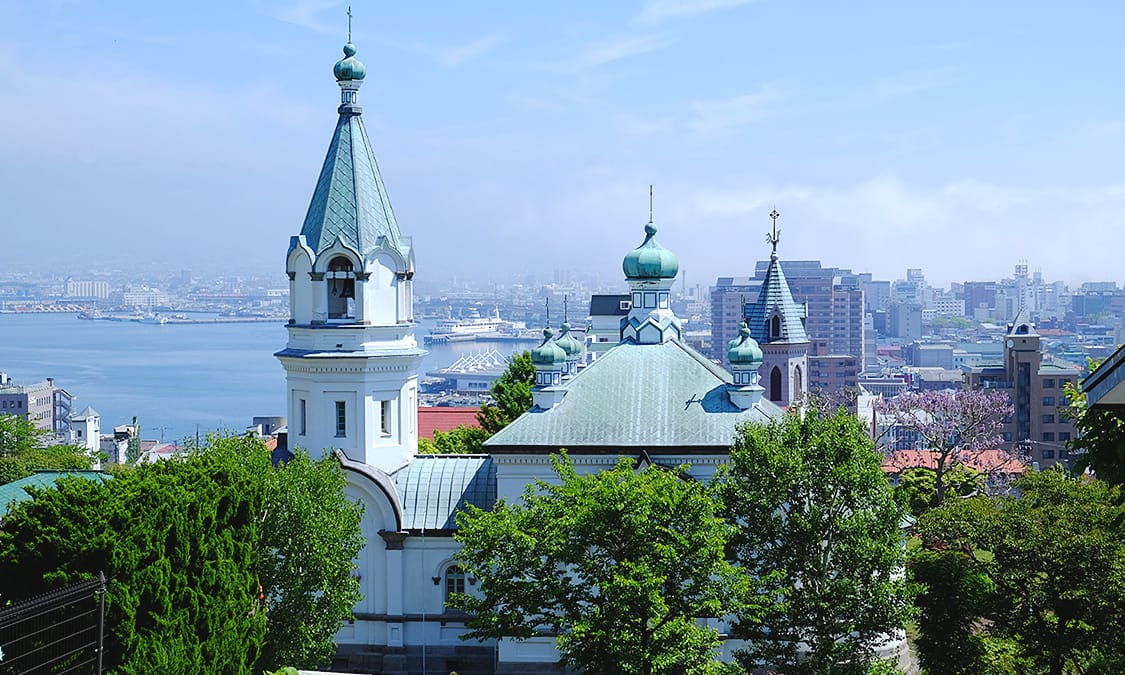 The Hakodate Orthodox Church is one of the city's most famous historical buildings and it was the first Russian Orthodox Church to be built in Japan. Its white walls make for a beautiful contrast with the green roof. The current building was built in 1916, and visitors can hear its bells toll on weekends and special occasions.
Location
Name
The Orthodox Church in Japan
Address
3-13 Motomachi
Hakodate-shi, Hokkaidō 040-0054
Web Sites
(In Japanese) http://orthodox-hakodate.jp/
Inquiries
TEL: 0138-23-7387