"Tastes of JAPAN by ANA" is a regional vitalization project that collaborates with the different prefectures in Japan to present the Land of the Rising Sun in all of its diverse glory.
Yachiyoza, a designated Important Cultural Property of Japan
The Yachiyoza playhouse was built in 1910. Once open, it was used for various types of shows, entertaining audiences in the Meiji, Taisho, and Showa eras, but fell into decline as television became more popular. Subsequently, however, a local campaign to restore the theater resulted in its designation as an Important Cultural Property of Japan in 1988, and even today, it hosts a variety of performances.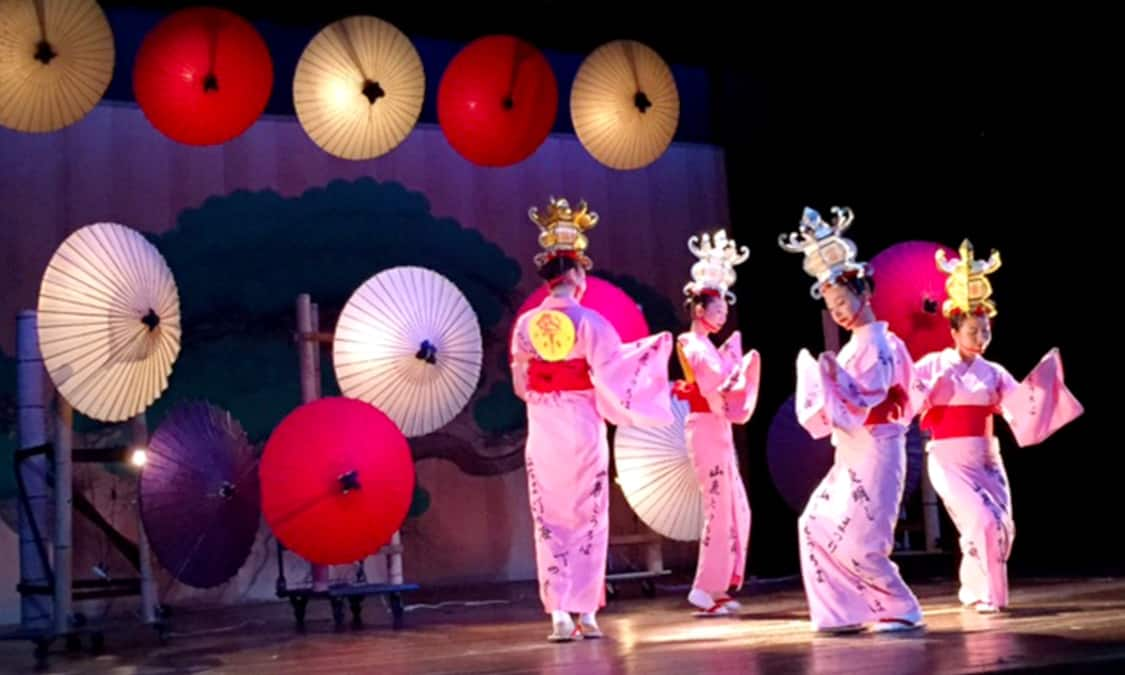 Tour of Yachiyoza Theater and regular performances of Yamaga garden lantern dance
On the tour of Yachiyoza Theater, a guide will entertain you with some of the highlights of Yachiyoza, including its backstage areas.
You will also be treated to a performance of the Yamaga garden lantern dance, in which women dance elegantly with toro lanterns perched on their heads. The lanterns themselves are a designated traditional craft of Japan. This traditional culture of Yamaga, which has been passed down unbroken for generations, is an impressive sight.
Yamaga Toro Romance - Hyakka Hyakusai
Yamaga Toro Romance - Hyakka Hyakusai, a festival that is the winter counterpart to the summer spectacle of Yamaga Toro Festival. Stunning artistic structures created with Japanese umbrellas and bamboo adorn the old-style streets, creating a fantastical world in the twilight.
Location
Name
Yachiyoza
Web Sites
(In Japanese) https://yamaga.site/?page_id=2
Address
1499 Yamaga, Yamaga-shi, Kumamoto
Access
50 minutes from Aso Kumamoto Airport
Business Hours
9:00~17:30
Not open to the general public on days when performances are scheduled Please inquire in advance.
Inquiries
TEL: 0968-44-4004
Admission
Tours of Yachiyoza Theater and regular performances of Yamaga garden lantern dance
Adults: 520 yen/Junior high and elementary school students: 260 yen
(Groups of 15 or more: Adults: 420 yen/Junior high and elementary school students: 210 yen)
Scheduled holidays
2nd Wednesday of every month, Year-end/New Year's holidays (Dec. 29 - Jan. 1)