Tairyuji Ropeway, in Nakacho is the longest ropeway route in western Japan, connecting 2,775m in length and covering Washi-no-Sato Station in Naka City to Tairyuji Temple in Anan City.
As a longest ropeway with the total length 2,775m, Tairyuji Ropeway discovers the beauty of Tokushima's mountain and river.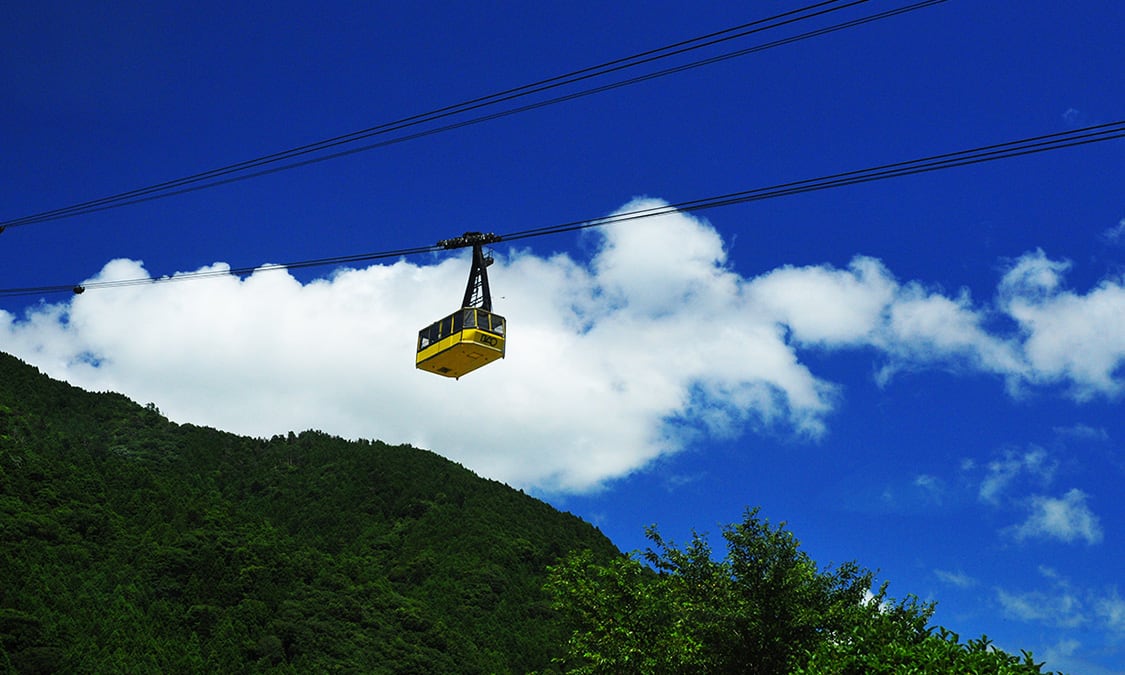 This direct route to Tairyuji Temple is a busy pilgrim route. Tairyuji Temple is the 21st stop on the Shikoku pilgrimage of 88 temples, located on the peak of Mount Tairyuji. Previously, the temple could only be reached by climbing up the mountain by foot and was a difficult spot, known to be an obstacle to the pilgrimage. Many pilgrims are now able to easily reach the temple thanks to the opening of this route.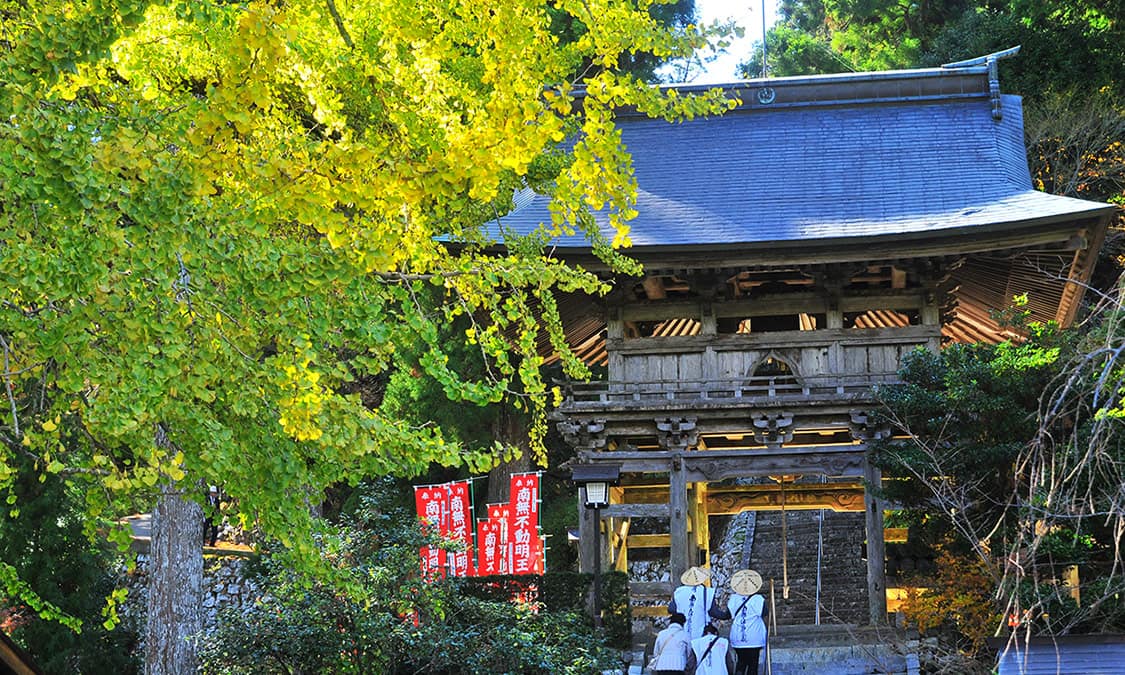 Tairyuji temple stands near to the peak of Mount Tairyuji, 600m above sea level. This prestigious temple is known as the Mount Koya of the west and is the associate head temple of Shingon Buddhism. It is Shikoku's 21st sacred site, and is said to have been built by the Buddhist monk Kobo Daishi in the year 792.
Location
Name
Tairyuji Ropeway
Web Sites
(In Japanese) http://www.shikoku-cable.co.jp/tairyuji/
Address
76 Tano Wajikigo, Naka-cho, Naka-gun, Tokushima
Opening Hours
March–November: 7:20–17:00
December–February: 8:00–17:00
Inquiries
TEL:0884-62-3100
Price
Adult: Return 2,470 yen, one-way 1,300 yen
Middle school student: Return 1,800 yen, one-way 980 yen
Elementary school student: Return 1,200 yen, one-way 650 yen