Upper Body Holding Aid Equipment
Upper body support belts and assist seats are available.There is no rental fee for it.
When you make a reservation, please inform us what type of assistance you require.
Early reservation for upper holding aid equipment is recommended.
Due to advance preperations, please make your reservation with ANA Disability Desk at least 48 hours before the departure for Japan domestic flights (96 hours for international flights).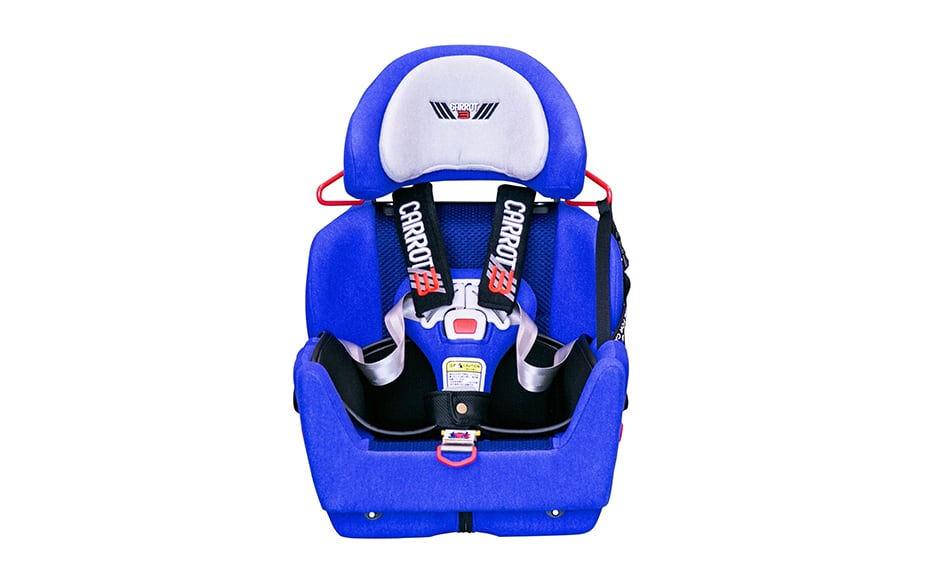 To help keeping an upright position, ANA is providing rental assist seat as a supporting equipment. For reservation and instruction, please click here.
User's height 48-101cm and weight 2.3-18kg can be able to use. Incase if the user does not fit to the size, please use support belt.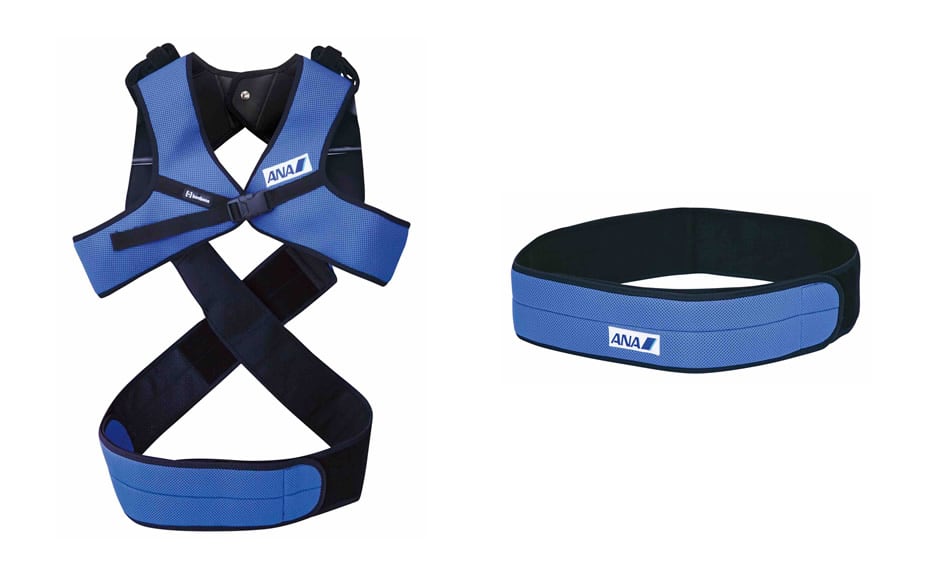 Support Belt is a supplementary belt to help keep an upright sitting position and designed only to hold the upper body. There are two types of Support Belts; with shoulder belt (Upper image)and without shoulder belt (Bottom image).
ANA provides Support Belt for passenger who have difficulties in keeping an upright sitting position due to disability reasons with no charge.Click here for details.

Please make sure to fasten seatbelt for safety.
Please contact ANA Disability Desk for further inquiry.
Passengers may use their own support equipment to keep an upright position in the airplane.
Please contact ANA disability desk in advance to confirm the size and shape of your support equipment and how to place in the seat.
Please come to the airport well in advance.
When you use an assist seat, please be seated with your support belt fastened.

Please fasten both your seat belt and support belt.
Customers who requested special assistance when deplaning, please remain seated until the staff arrive to escort them off the plane.
The staff will take you to the arrival lobbies or to you pick up. Please feel free to ask.