Customers with Visual Disabilities
Please feel free to inform us if you require any assistance.
When you make a reservation,please inform us what type of assistance you require.
Please let us know if you have any seat preference.
Please note, however, that customers with disabilities cannot take the seats near emergency exits for security reasons.
For passengers needing assitance in dining and using a the lavatory, please bring an escort. ANA cabin crew is not able to assist you with such matters.
You can travel with a assistance dog.
For overseas travel, please inquire at the consulate of your destination country or at your nearest animal quarantine office. Quarantine procedures will be necessary whenever bringing a dog in and out of Japan.

For further information, please check Assistance Dogs.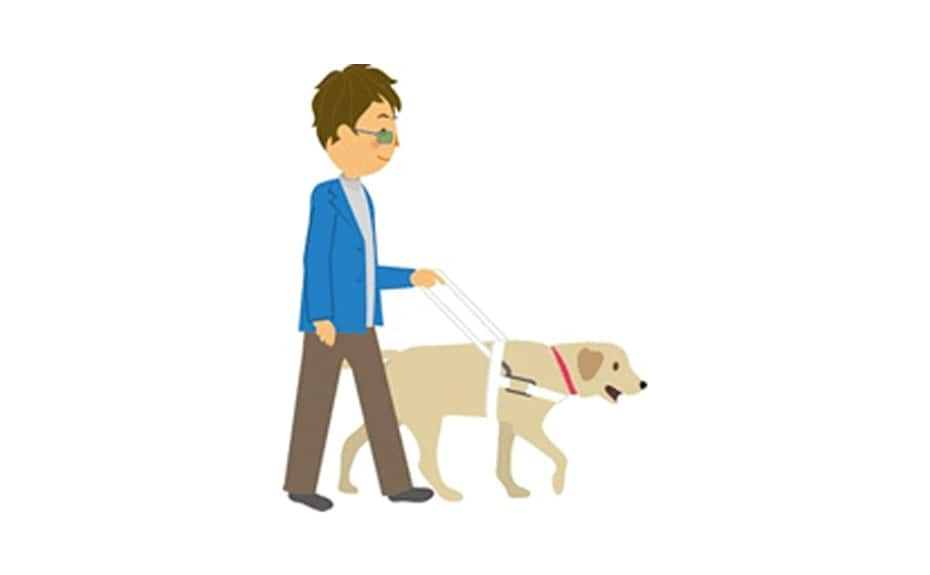 Please come to the airport well in advance.
If you are traveling with assistance dogs, a harness, tag, vest, identification card, or other written documentation indicating status as s service dog may be asked to show to our airport personnel to help them distinguish in addition to your credible verbal assurance that the dog is providing a task to assist with a disability.
The staff may escort you to your seat upon request.
Safety instructions in Braille are available on all aircrafts.

Cabin attendants can provide information about facilities near your seat, emergency exits and inside the lavatories.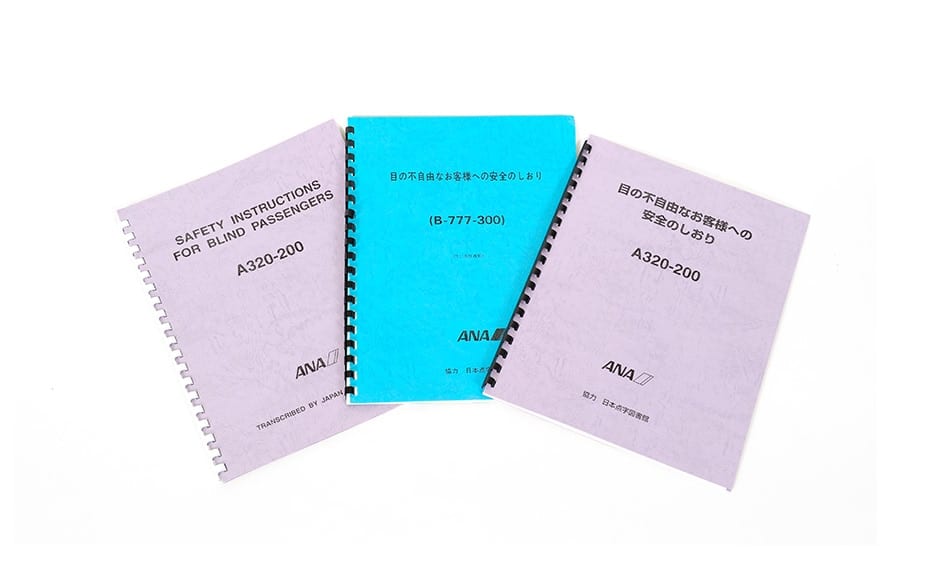 Drinks menus in Braille and large font are available in Premium class on our Japan domestic flights, and in all classes on our international flights.
In-flight movies and videos
A number of our in-flight movies and videos on our international flights* can be enjoyed with a Japanese or English audio description.
*Unavailable on some aircraft types.
Customers who requested special assistance when deplaning, please remain seated until the staff arrived to escort them off the plane.
The staff will take you to the arrival lobbies and your pick-up.
Please feel free to ask.