Customers with Hearing and Speech Disabilities
Please feel free to inform us if you require any assistance.
When you make a reservation, please inform us what type of assistance you require.
Please visit our website (Japan domestic / international) or use our Telecommunication Relay Service to make reservations and inquire about flights.
Telecommunication Relay Service
For customers with hearing and speech disabilities, we offer relay service via e-mail, fax and chat.
Please check the following link for futher information.

When you use our Telecommunication Relay Service via e-mail or FAX, please use free format style.

Please let us know if you have any seat preference. Please note, however, that customers with disabilities cannot take the seats near emergency exits for security reasons.
You can travel with a service dog.
Writing pads / communication board is available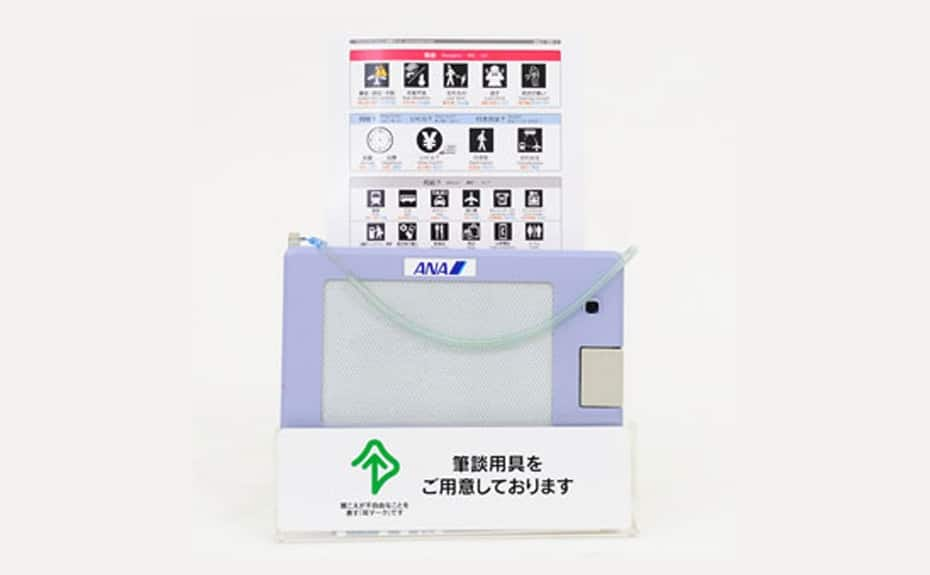 For smooth communication on board the aircraft, cabin attendants use tablet computers.
In-flight movies and videos
A number of our in-flight movies and videos on our international flights* can be enjoyed with Japanese or English closed captions.
*Unavailable on some aircraft types.
Cabin attendants wearing a sign language badge will assist you during the flight.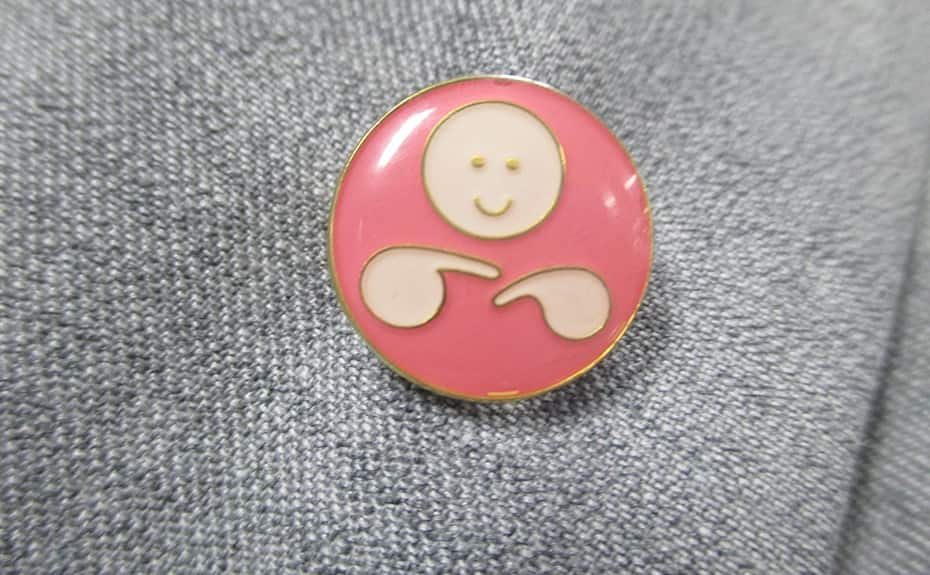 CAs wearing this badge will attend the customers using sign language. Please inform them of any special needs.
Customers who requested special assistance when deplaning, please remain seated until the staff arrive to escort them off the plane.

The staff will take you to the arrival lobbies or to your pick up. Please feel free to ask.