ANA Announces New Online Content "IS JAPAN COOL? DOU"
The true nature of Japan depicted through masters of traditional Japanese art,
combined with cutting-edge technology
---
Tokyo, August 23, 2017 - Today, All Nippon Airways (ANA), Japan's largest and only 5-Star airline, is proud to announce the launch of its new online content "IS JAPAN COOL? DOU", which illustrates traditional Japanese culture through the use of cutting-edge technology. This content can be seen on "IS JAPAN COOL?," a website that promotes tourist destinations and popular Japanese cultures to the world.
IS JAPAN COOL? DOU
https://www.ana-cooljapan.com/contents/dou/
While Japan is widely known for its unique pop culture, "IS JAPAN COOL?," which launched in 2012, has put much of its focus on promoting Japan's modern culture. As the number of tourists visiting Japan exceeded 24 million people as of 2016, the project aims to provide a deeper understanding and a new perspective on the true nature of Japan by introducing "the way of life," hereby referred to as "DOU," a cultural asset that is valued greatly in traditional Japanese culture.
DOU is composed of "budo (Japanese traditional martial arts)" and "geido." "IS JAPAN COOL? DOU" introduces nine forms of Japanese art along with masters from each art.
Content highlights include: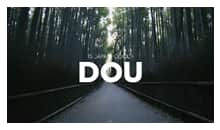 Thunderous beating of the taiko joined by spiritual sounds of the bells, evoke an image of ancient times in Japan. Live action visuals of DOU masters are connected seamlessly with the latest digital technology, creating a modern, yet classical Japanese image, luring viewers into the world of "IS JAPAN COOL? DOU."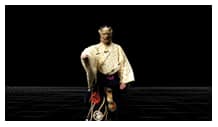 Realistic holograms of each master performing key techniques and manners significant to each DOU, which can be seen from all 360 angles. Viewers can catch a glimpse of "the close-up of traditional Japanese culture" from anywhere around the world.
* 4DViews technology is a dynamic volumetric capture system, created in France in 2007, capable of filming live action actors in a large capture area, and then generating realistic holograms for virtual environments.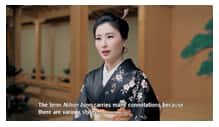 An interview with the nine masters, each narrating their own view of 1) fascinating facts about each form of art; 2) the necessary mindset when performing; and 3) the relationship each has with other countries. Live action versions of the masters' performances can also be seen in the film.
DOU is an intangible form of cultural asset which has been passed down for generations through masters of the field. Re-creating the masters' movements with technology in a tangible form will contribute to spreading the traditional Japanese culture and furthermore, the values of "the way of life" to the world. "IS JAPAN COOL? DOU" provides these unprecedented experiences in hopes to enrich the minds and lives of many of its viewers with "Inspiration of Japan", which is the ANA brand.
In addition, ANA has launched renewed online content called "Explore Japan," which features undiscovered Japanese cuisine and attractions, aimed at attracting increased inbound tourism. Its design and functionally have been renewed so all visitors to Japan may use it more seamlessly and comfortably.
Viewers are welcome to explore DOU contents at: https://www.ana-cooljapan.com/contents/dou/
Along with DOU, please also visit "Explore Japan" at: https://www.ana.co.jp/wws/us/e/wws_common/book-plan/explore-japan/
Contact:
IJC DOU Head Office @ AUR, Inc.
Ms. Kagami, Ms. Ishida, Mr. Iju, Mr. Osawa
TEL: +81-3-5545-3888
E-mail: ijc_dou_pr-ml@aur.co.jp
*Please contact us by e-mail.

or

Naheel Dajany, ANA Corporate Communications TEL +81-3-6735-1111
About ANA
ANA is the largest airline in Japan by revenues and passenger numbers. Founded in 1952, ANA flies today on 87 international routes and 121 domestic routes. The ANA group has 35,000 employees and a fleet of about 250 aircraft. In FY2016, it carried 52.1 million passengers and generated revenues of 1.77 trillion Japanese yen. ANA has been a member of Star Alliance since 1999, and has joint-ventures with United Airlines on trans-Pacific and Asia routes, and with Lufthansa, Swiss International Airlines and Austrian Airlines on Japan-Europe routes. Its Frequent Flyer Program, ANA Mileage Club, has more than 26 million members. ANA was voted Airline of the Year for 2013 by Air Transport World Magazine, and in 2017 was awarded five stars for the fifth consecutive year by the world's leading Airline and Airport review site, SKYTRAX. ANA is the launch customer and biggest operator of the Boeing 787 Dreamliner.