To Be the Leading Global Airline Group by Satisfying Customers and Creating Value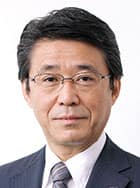 We have now begun our 2016-2020 ANA Group Mid-term Corporate Strategy, a growth plan with the goal to be the leading global airline group by satisfying our customers and creating value. Specifically, we will provide our customers with the highest level of hospitality, improve our presence in the global market, resolve environmental issues, contribute to Japan's society through supporting regional revitalization, and promote Japan as a destination for tourism. A tremendous business opportunity lies ahead in the next five years towards the 2020 Tokyo Olympics and Paralympics, and we have set a higher operating income goal to over 2 trillion yen, with profits of 200 billion yen, by 2020. To achieve these goals, we will bring together the strengths of our entire group.
Thanks to your patronage, ANA celebrated our 30th anniversary as an international airline in March 2016. Though we began as a domestic airline, taking on new challenges and creating growth has been in our DNA, which led to embarking our trans-Pacific routes in 1986. Our focus on our customers has continued throughout the years, helping us achieve the highest 5-Star SKYTRAX rating for four consecutive years since 2012. I express my sincere gratitude to all of our customers who have flown with ANA and all those who have continued to support the ANA Group.
As we incorporate the diversity of the world into our company, expanding our international routes will be the pillar of growth for the ANA brand. And as Japan becomes a better known tourist destination and the needs of visitors to Japan expand, we will continue developing all aspects of our business under the unified ANA Group, including a low cost carrier, international trade, and travel, among others. Through our airline group's values, reflected in our mission of "Connecting the people of the world" and "Offer dreams, happiness and experiences," ANA Group aims to be a vital part of today's world by contributing to the betterment of Japan and the international community.
To fulfill our vision of becoming the leading airline group by satisfying our customers and creating value, we will implement our strategies through strong and swift management practices that can adapt to the ever changing global business environment. We look forward to showing you the best of ANA Group as we continue to evolve and grow.
April, 2016
Shinya Katanozaka
President and CEO