Sample Image. Menu Content may vary by season, route, and aircraft.
THE
CONNOISSEURS
ANA Fine Dining & Bar

Enjoy cuisine that goes beyond the realm of in-flight dining.

To ANA, a "Connoisseur" is the embodiment of the ultimate host: someone with great knowledge in entertaining your palate.With the professional expertise of master chefs, beverage specialists and ANA chefs, we open new frontiers in the art of dining 30,000 feet in the sky.
Welcome to the finest dining experience, only available on ANA.

Meals Served from September to November 2018 Menu (partial)
Japanese Cuisine ~Washoku~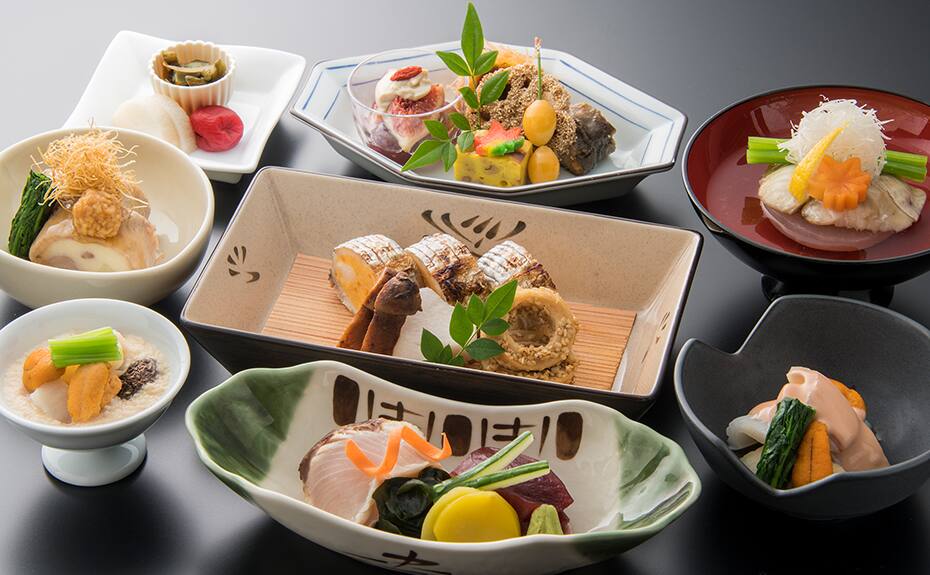 An original menu prepared by ANA's chefs. We welcome you to immerse yourself in the changing of the seasons with Japan's world famous traditional cuisine. This menu pairs well with Japanese rice wine (sake) as well as shochu (a traditional Japanese distilled spirit).
Applicable routes:Flights from Narita/Haneda to North America/Europe (Except for late-night flights)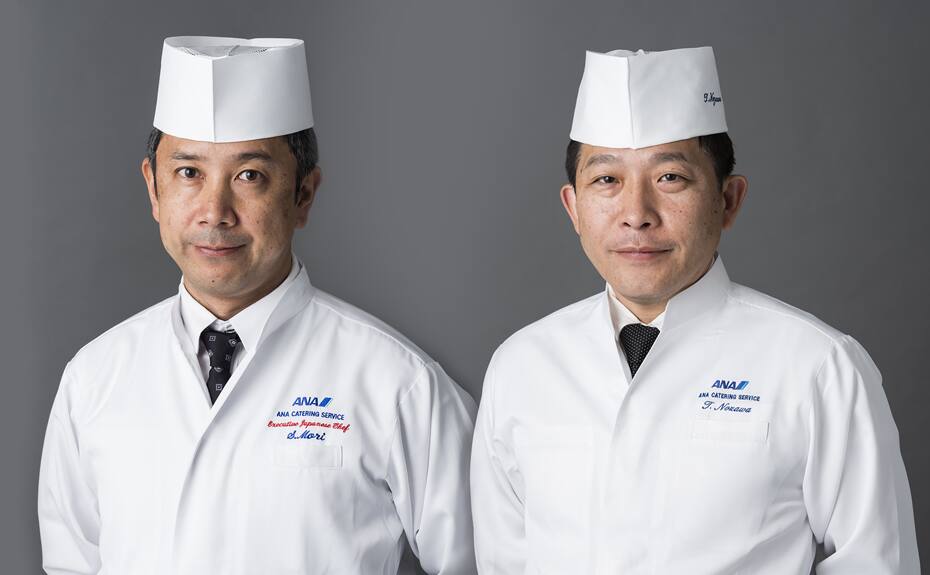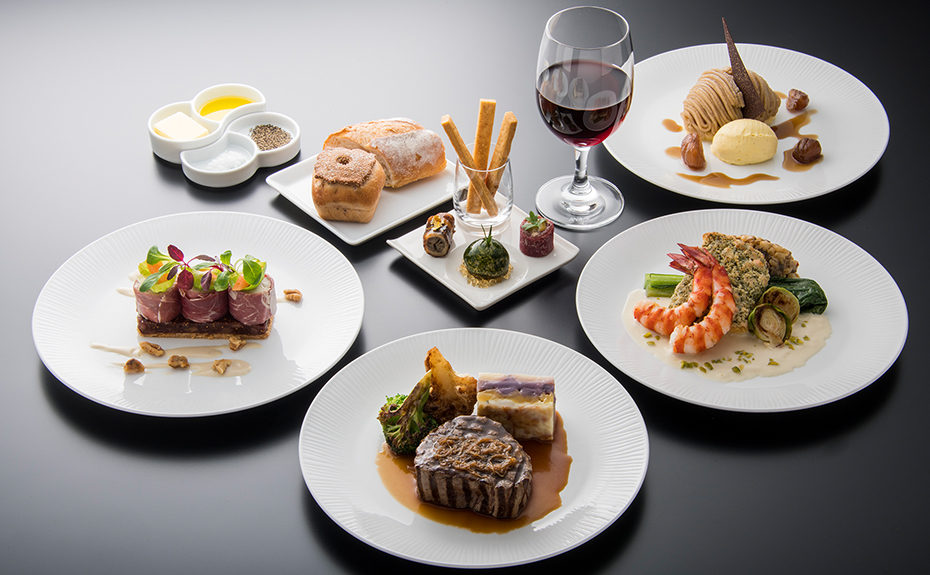 Special ANA menus from our chefs and patisserie chefs - providing exceptional dishes 10,000 meters above the ground. Enjoy with a glass of wine to complement the flavor of the dishes.

Applicable routes:Flights from Narita/Haneda to North America/Europe (Except for late-night flights)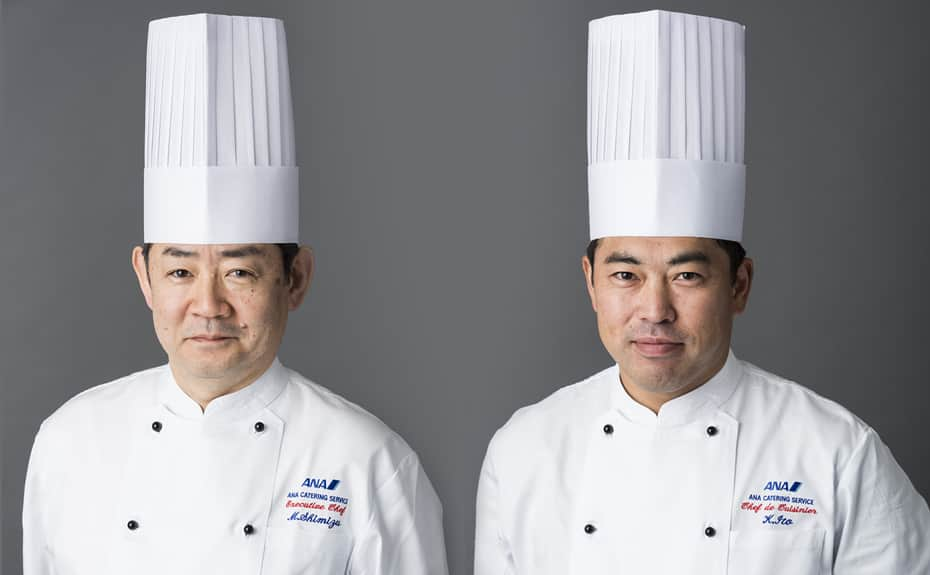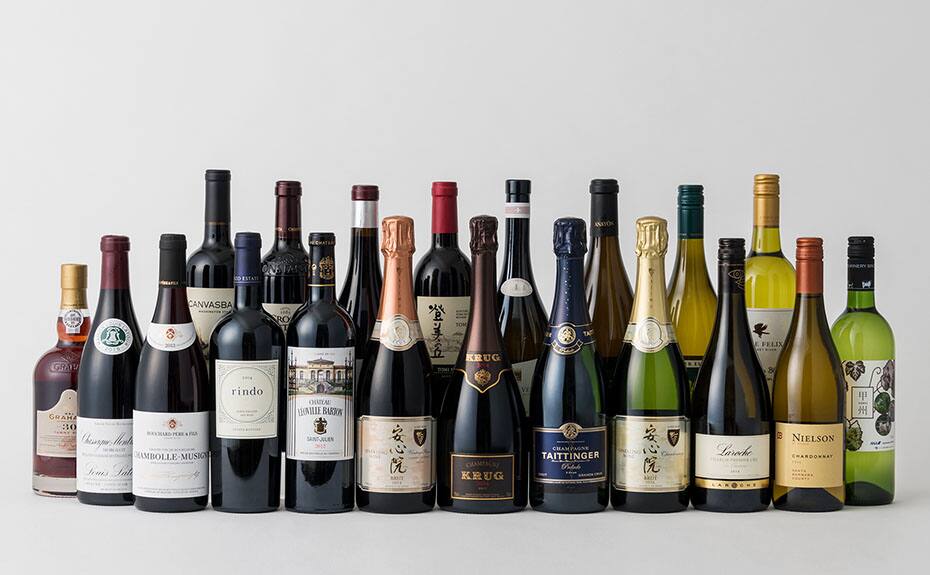 The finest choice of red and white wines produced by top caliber wineries from around the world have been selected to complement our First Class menu.
Savor our modern cuisine with top-class wines and experience the highest quality journey available in the skies.

We invite you to enjoy light dishes whenever you want. You will find these dishes are a delicious follow-up to alcoholic beverages.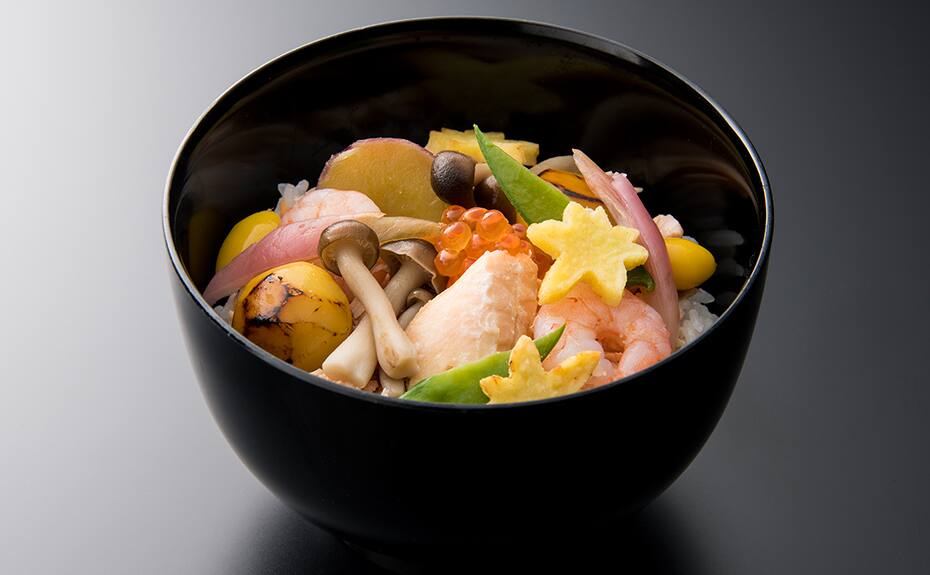 Grilled Salmon Medley Bowl
Mr. Toru Okuda, a chef who operates Japanese restaurants in Tokyo, Paris and New York City. This collaboration menu is Grilled Salmon Medley Bowl.
Applicable routes: Flights from Narita/Haneda to North America and Europe (Not available on late-night flights)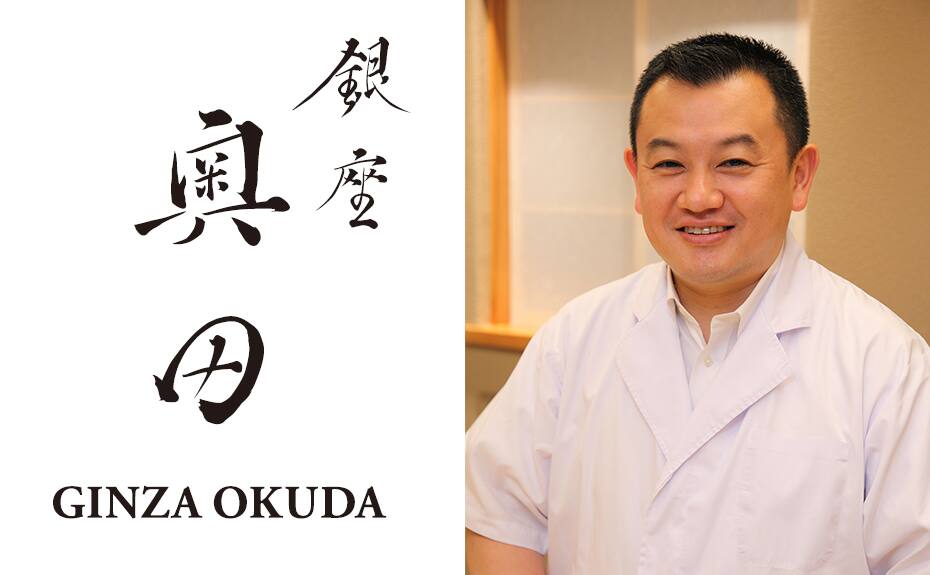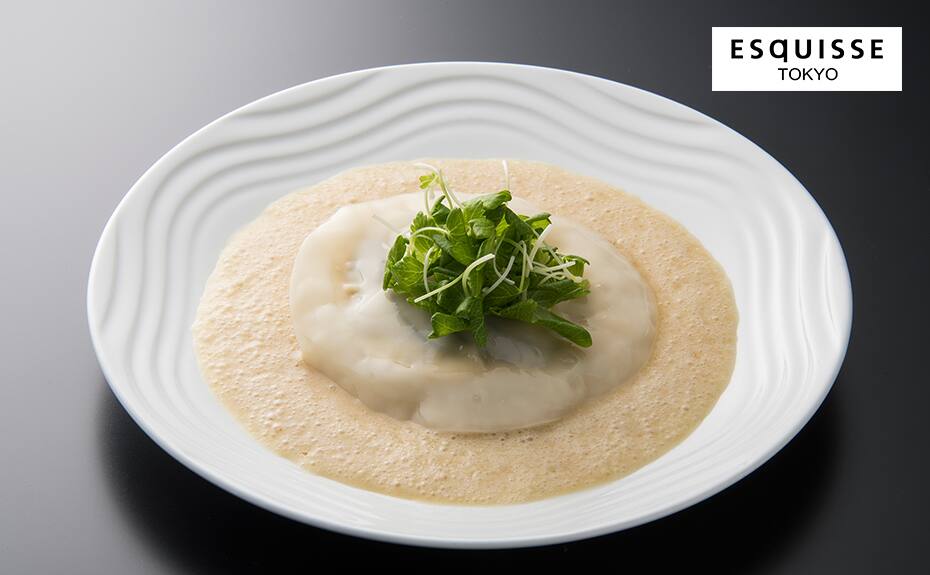 A large ravioli with chestnut, root celery, shiitake mushroom saute, and delicious vegetable sauce
Please enjoy this vegetable-based menu produced by the Chef of "ESqUISSE", Mr. Lionel Beccat. Chestnut and root celery puree prepared for shiitake mushrooms and ravioli. A wonderful dish matched with flavorful vegetable sauce.
This dish is suitable for vegetarians. (Contains dairy products.)
Applicable routes: Flights from Narita/Haneda to North America and Europe (Not available on late-night flights)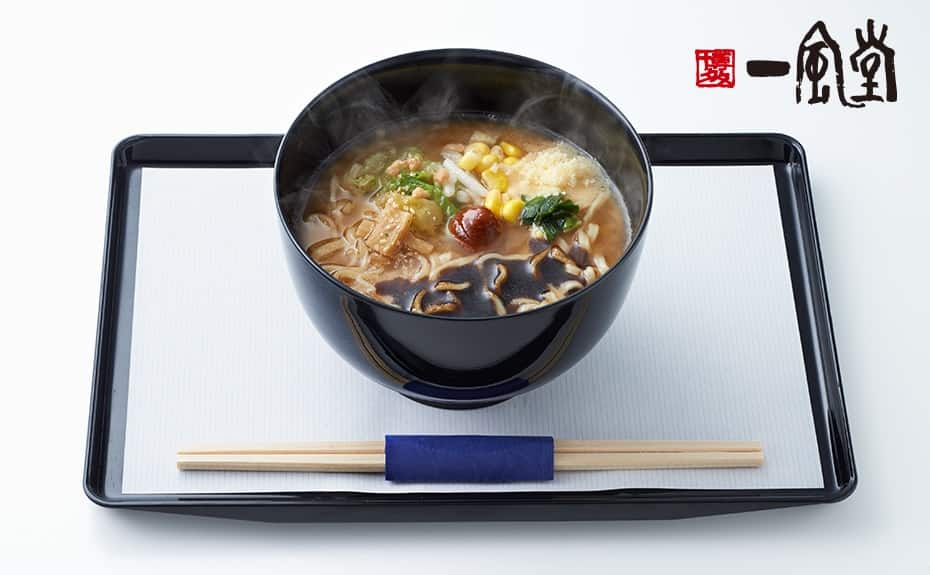 Rich-tasting miso ramen "Daichi"

No meat is used in producing these noodles. Instead, soybeans are used to create a topping with the texture and flavor of meat, making the ramen even healthier. The noodles used in the dish are also unique, as they are cut into flat strips. Savor the depth and richness of the nostalgic miso flavor.

Routes : Japan - Europe, North America ⇒ Japan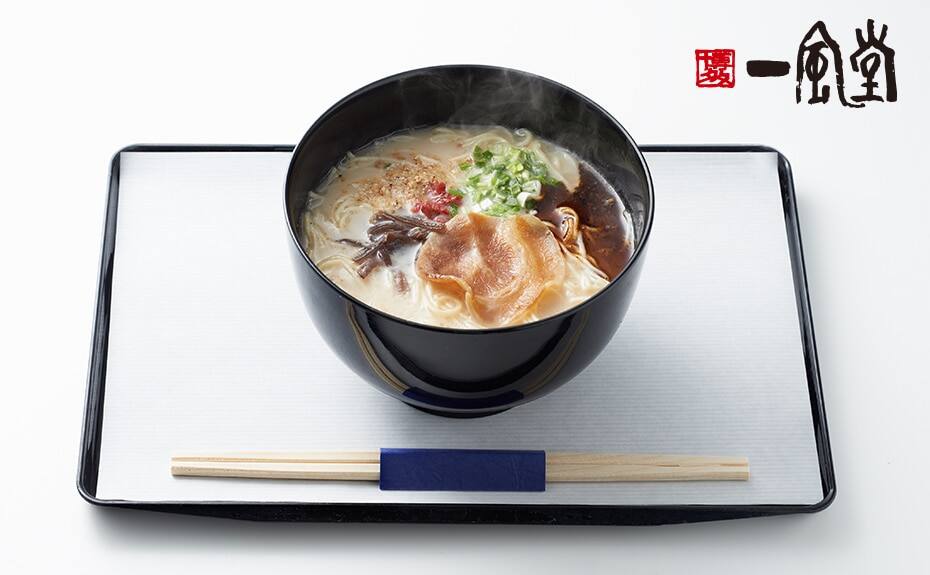 Tonkotsu (pork broth) ramen "Soraton"

Savor this luscious combination of thick broth, extra-thin noodles and fragrant sesame-based oil.

Routes : Flights from Japan to North America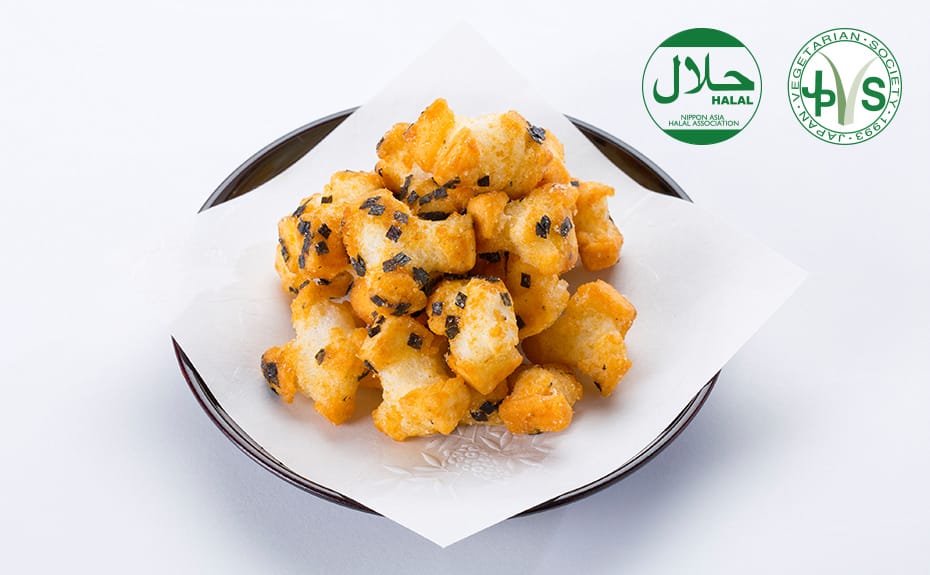 Enjoy the traditional Japanese rice crackers "Arare".
(Vegetarian and halal-certified, gluten-free)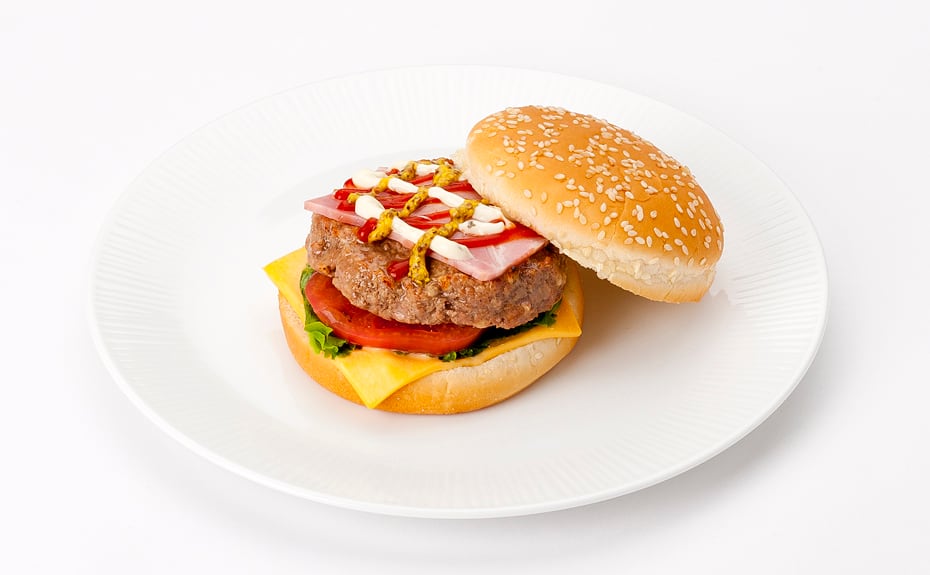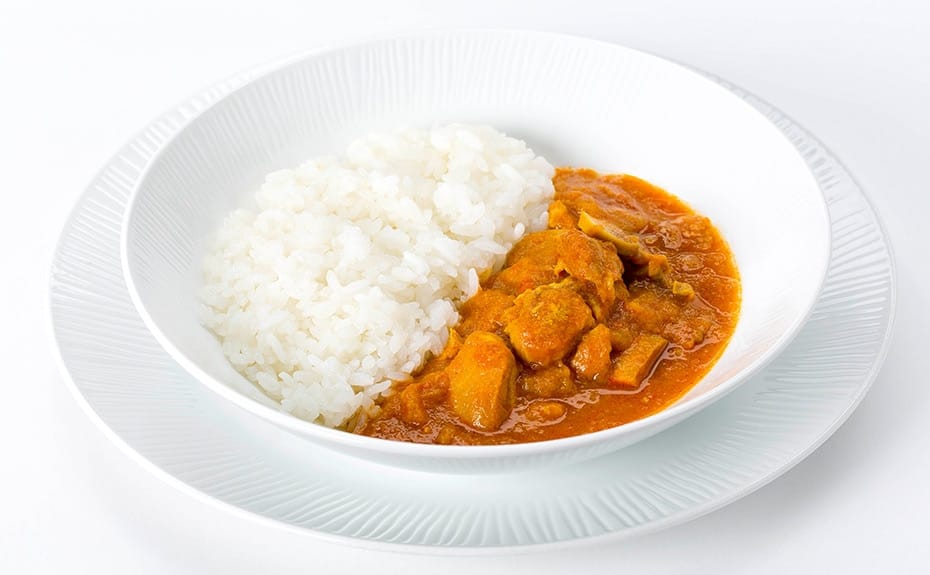 Special Beverages on board
Selected beverages are available on board to accompany the dishes. Sit back and relax with the following carefully selected beverages.

■ Champagne Taittinger Prélude Grands Crus (Champagne, France)

A cuvée from a venerated Champagne house that owns 288 hectares of vineyards. Vibrant, pinpoint bubbles effervesce ceaselessly on the surface of the wine, like whitewashes on the edge of a rocky surf. The initial fruitiness—with citrus aromas of grapefruit and summer orange zest at the forefront—gives way to a touch of toasty croissant and a mixed nut note. Lively, fine bubbles combine with sharp acidity into firm flavors framed by extreme dryness.
Pinot Noir / Chardonnay

Period: June to November 2018
Applicable routes: First Class on all routes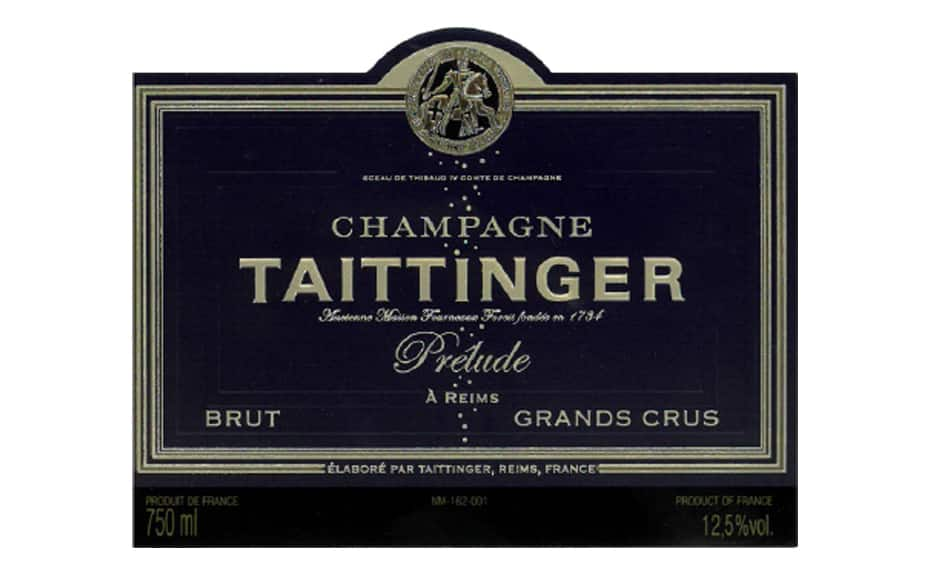 ■ Koshu ANA Original Blend 2017 (Yamanashi, Japan)
A representative white wine of Japan, "Koshu". Made with a Japanese traditional grape variety of a somewhat light lilac color.
In 2010, it became world renowned when it was registered by "OIV", an international judging organization.
So that people around the world can enjoy "Koshu" wine, Japan should be proud of, ANA Wine Advisor Mr. Mori Satoru and Maruki Winery are collaborating on this project and have given birth to an original blend.
A dignified white blend with a bright bouquet of apple and white peach aromas and bracing overtones of calcium and clove. Refreshing acidity and soft fruitiness pleasantly support the wine's lovely ambience and affinity for the dishes it accompanies.
Koshu
Period: September to November 2018
Routes: America routes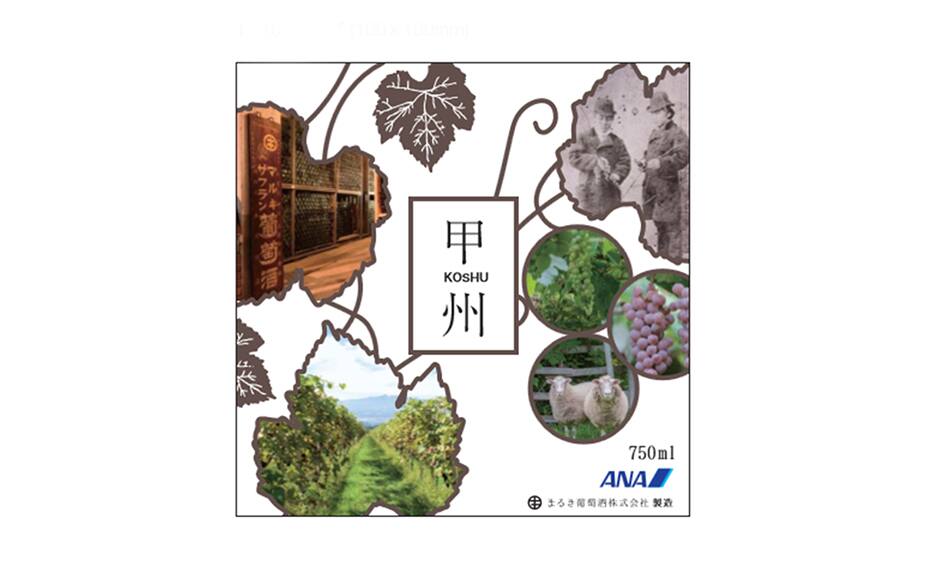 Sparkling Wine Seasonal Offer
■ Ajimu Sparkling Wine Rosé 2014 (Oita, Japan)
Produced by Ajimu Budoshu Koubou, a winery grows fine-quality grapes and brews fragrant wines by making use of the area's distinct climate. Sparkling wine rosé uses the juice of Cabernet Sauvignon and Merlot grapes harvested in the town of Ajimu in Usa City, Oita Prefecture. The grapes are fermented at low temperature, blended with barrel stock, then fermented with traditional method and are aged for over three years. Extremely fine bubbles rise from the pink-colored wine, reminiscent of a delicate cosmos. The wine is characterized by a fruity aroma resembling that of raspberry and cherry with smooth and mellow texture.
Cabernet Sauvignon / Merlot
Period: September 2018
Routes: First Class on all routes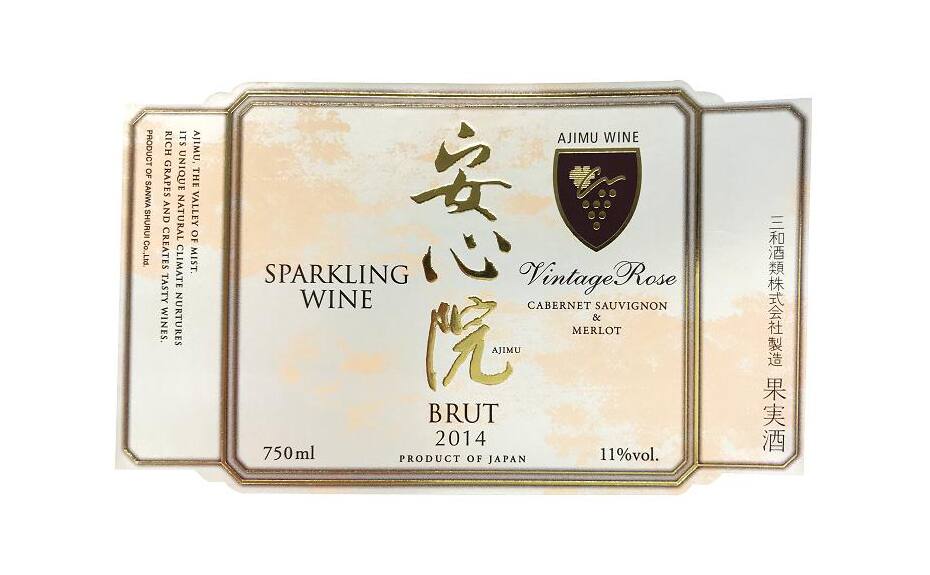 ■ Ajimu Sparkling Wine 2016 (Oita, Japan)
This Chardonnay 100% sparkling wine displays mixture of aromas of pears, white peach and sweet floral scent along with the toasty note. The 2016 vintage in particular, is a masterpiece that condensed the UMAMI of fruits.
Chardonnay
Period: October to November 2018
Routes: First Class on all routes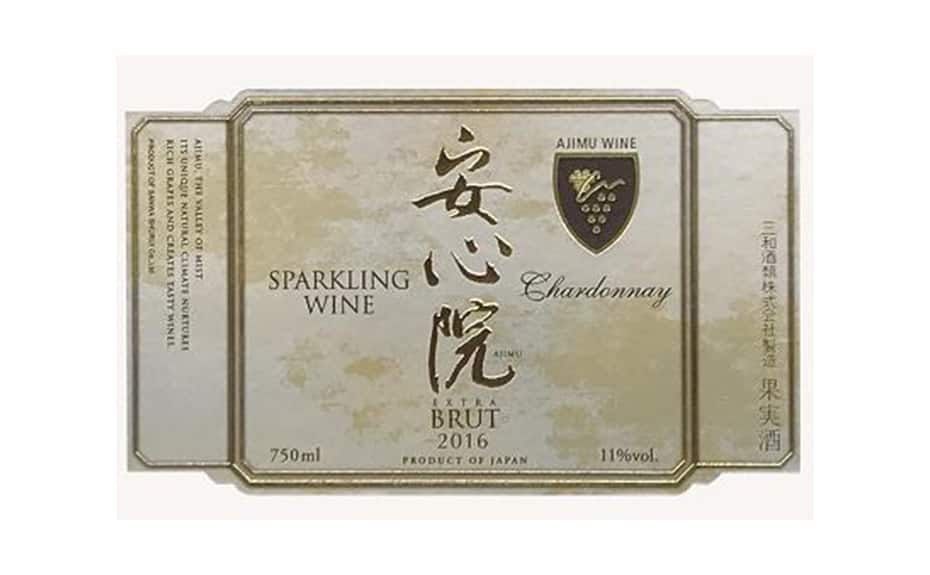 ■ Aramasa No.6 ANA-type Junmai Namazake (Unpasteurized Sake)
Aramasa Shuzo (Akita)
Brewed exclusively for ANA by preeminent brewery Aramasa Shuzo (est.1852), in the sake capital of Akita Prefecture. Produced using "No.6 Yeast" – the oldest sake yeast currently used in modern sake brewing – which was discovered by the brewery in 1930, and locally grown sake rice refined to a 45% polishing ratio. This elegant sake highlights the graceful yet robust character of No.6 yeast and the unique expression
of Aramasa Shuzo.
Period: September to November 2018
Applicable routes: First Class on all routes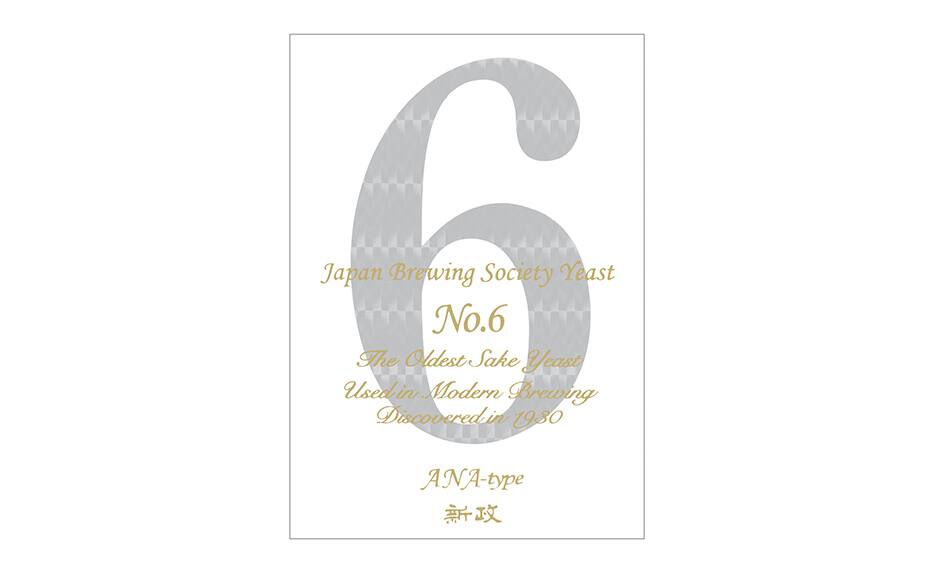 ■ Kamimaru Junmai Daiginjo 40
Nemoto Shuzo (Ibaraki)
A round, subtly sweet sake from a 400-year-old establishment in the Ibaraki countryside. Brewed with traditional techniques and innovative technologies, Kamimaru—a namesake of the original brewery—is Nemoto's newest label.
Distinctive for its clean, soft palate.
Period: September 2018 to February 2019
Routes: First Class on all routes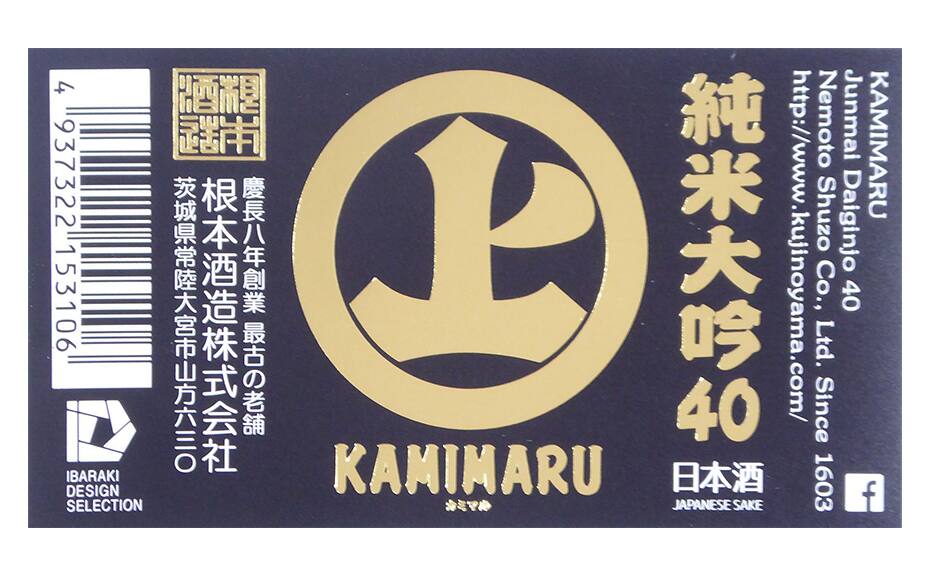 ANA serves matcha to First Class passengers. Enjoy Japanese tea culture even on board.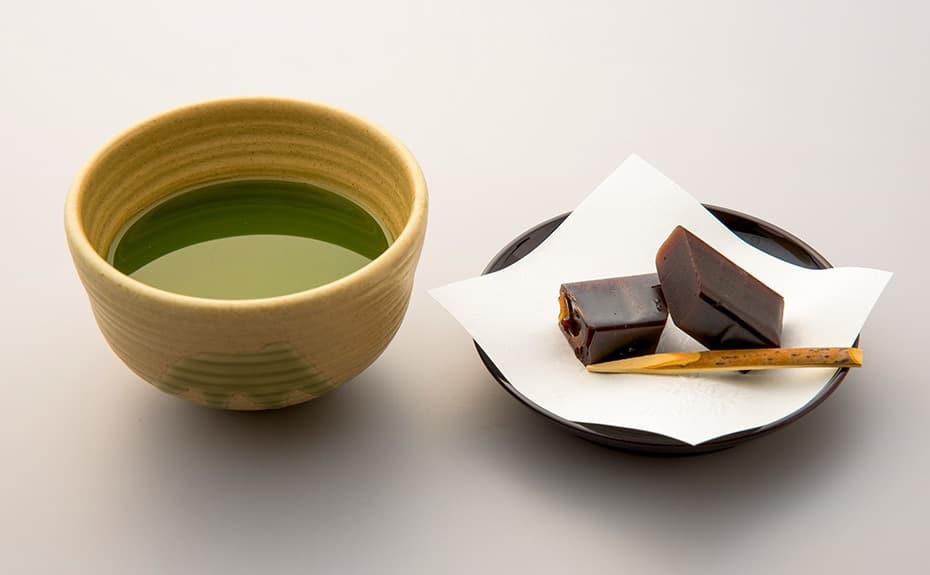 Single origin coffee using only coffee beans produced on a Nueva Granada farm in Guatemala, a Rainforest Alliance Certified* coffee farm. Every cup comes with captivating aromas, mild acidity, polished bitterness, a robust body, and a tender aftertaste.
*An international nonprofit organization that stands for biodiversity conservation and sustainable livelihoods

Period:From September 2017
Routes:First Class on all routes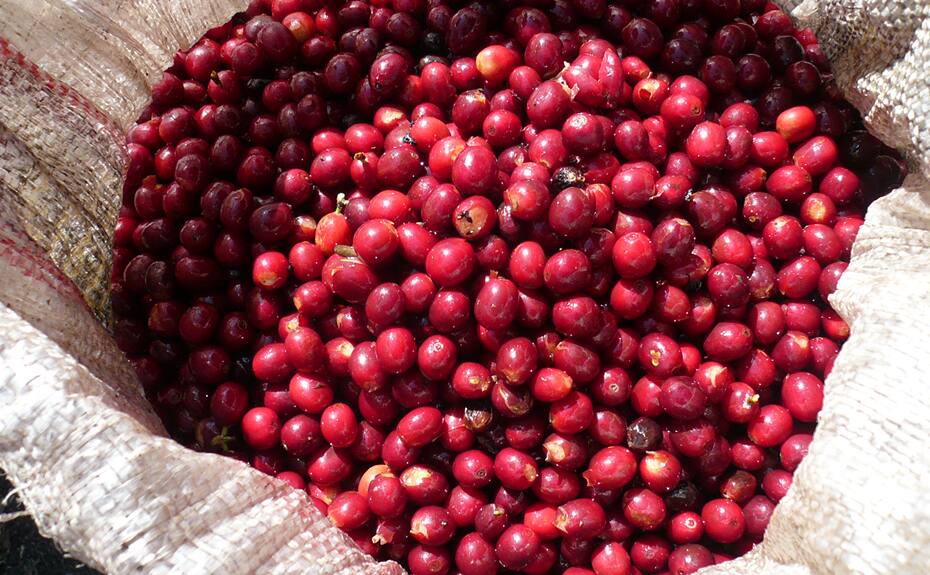 Special dietary requirements
A wide selection of special meals are available for your children or to meet your specific dietary requirements.