List of BUSINESS CLASS seats

Spend your time the way you want.
List of Business Class seats
Time and space are all yours in the skies.
*The details of the B787-9 aircraft animation are explained below.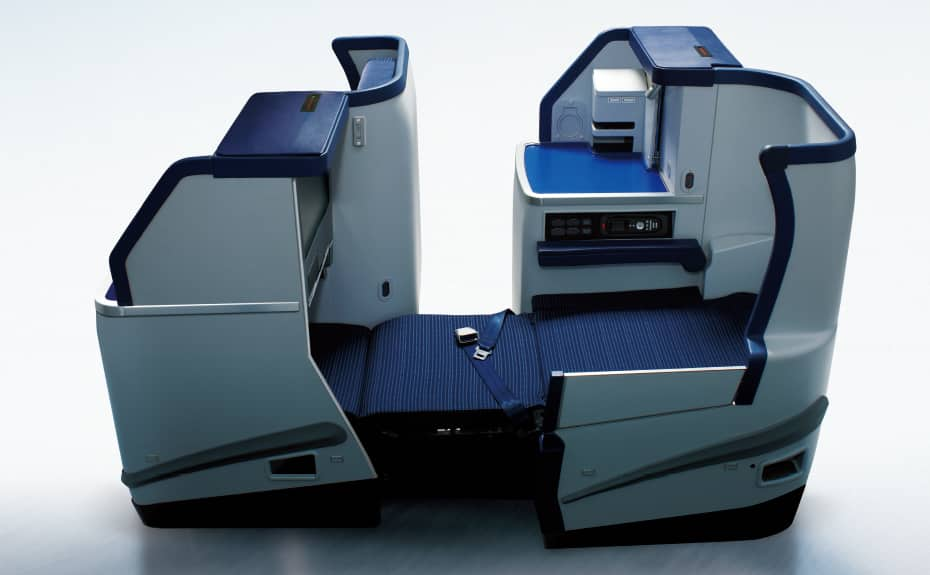 Our Business Class seats allow you to spend your time just as you wish.
With their lie-flat design, these seats can be adjusted to your preferred angle. They also have a staggered arrangement, ensuring direct aisle access for every seat.
Bed pad, comforter and pillow offer extra comfort as if resting on a cloud. Amenity kit and noise-cancelling headphones are provided. Boasting plenty of personal space and equipped with a large table, reading light, USB port and universal power port, the seats are also designed to provide our customers with the perfect work space. With our 18 inches (approx.45 centimeters) widescreen touch-panel individual monitor, you can enjoy movies, television programs, games and much more.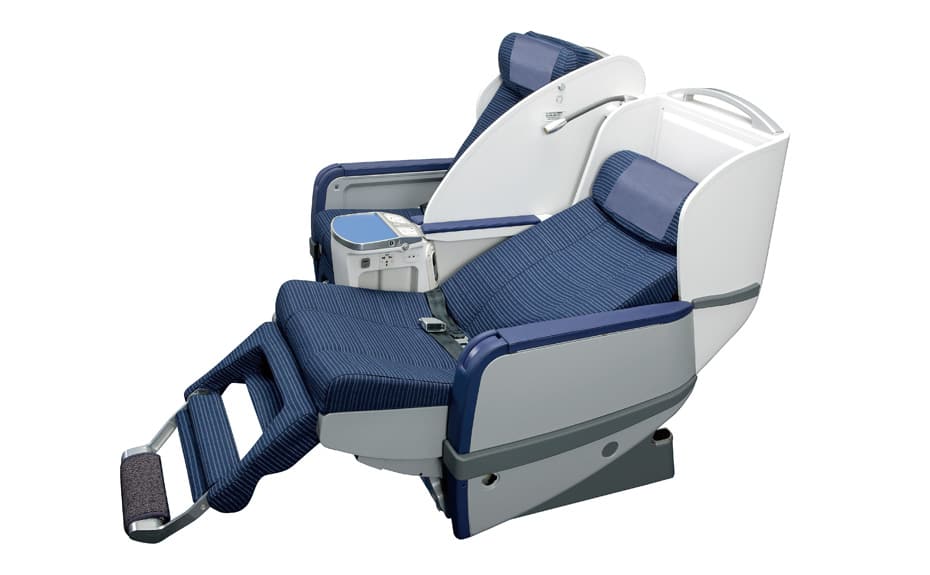 Imagine yourself in a cradle, as you relax in a space all your own.
---
*Aircraft and seat specifications are subject to change without prior notice.

*Sample images.