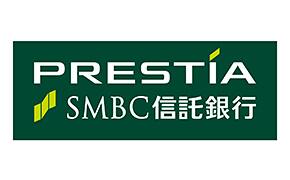 PRESTIA is the perfect option for foreign currency deposits.
With PRESTIA GLOBAL PASS, you can make payments and withdrawals in 18 different foreign currencies including Japanese yen, and even access foreign currencies in your bank account while abroad.
Boasting an excellent range of foreign currency deposit options, PRESTIA is the ultimate companion for international business people and those taking frequent trips abroad.
Mileage Accrual Eligibility
Customers with an ANA Mileage Club GLOBAL PASS
As a general rule, mileage will be accrued by the following dates.
1. Opening a new account: End of the second month from the account open.
2. Yearly increases in foreign currency deposits: Every year at the end of February.
3. Using overseas ATMs: End of the second month from the ATM usage.
4. Shopping overseas: End of the second month from the purchase.
The details of rewards are subject to change or cancellation without notice.
For further points to note, please see the SMBC Trust Bank website.
SMBC Trust Bank