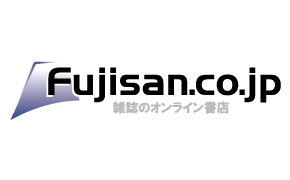 Fujisan.co.jp is an online bookstore that offers one of the largest selections of magazines in Japan. It offers discounts and gifts to customers who sign up for subscriptions. Whether in printed or digital format, customers can request the latest issues, back issues, as well as magazines which are not available at ordinary bookstores. Based on a motto of "Delivering magazines to those who seek them," the company aims to offer a service that allows customers to find any type of magazine. Like its namesake, Mt. Fuji, Fujisan will strive to be number one in Japan in terms of magazine purchase and subscription services.
* Service is available in Japanese only.
1 mile or more for every JPY 100 (incl. tax) of magazines purchased
Mileage Accrual Eligibility
Purchases of magazine subscriptions, back issues, and digital magazines.
Note
*Clicking the link will lead to a non-ANA website, at which point the privacy policy of that website will apply to personal information protection.
Approximately 2-3 months will be required for the miles to be credited to the mileage balance.
Retroactive Mileage Registration
Retroactive mileage registration is not permitted.
Service is available in Japanese only.
Applications which are not submitted through the designated page are not eligible for mileage accrual.
Deliveries to addresses outside Japan are not possible.
Fujisan Magazine Service Co., Ltd.
*Service is only available in Japanese.