Earn miles. Use miles.
With a wide range of usage methods,
it's easy to take advantage of the ANA Mileage Club.
Exchange miles for flight tickets to your preferred destinations,
enjoy services that add a sense of luxury to your travels,
and shop to your heart's content.
The ANA Mileage Club enhances your travels and daily life alike.

Redeem miles for flight tickets to use in Japan and throughout the world.
Your destinations are closer than ever with the ANA Mileage Club.
When you earn miles through the ANA Mileage Club,
you can redeem them for flight tickets to the destinations you wish to visit.
Our miles can also be used with all Star Alliance member airlines,
giving you access to the world's largest airline network and connecting you with the rest of the globe.

You can redeem miles for domestic Japan flight tickets on all ANA Group domestic routes to travel across Japan, from Hokkaido in the north to Okinawa in the south. This service is perfect for casual trips with your family members or that special someone, reunions with distant friends, and of course business trips.
Mile also gives you the chance to visit distant regions you've always wanted to see!

You can use ANA Group flights to travel anywhere in the world.
Earn miles over a short period for multiple trips to nearby countries, or take your time earning miles to visit faraway nations. You can go anywhere you please by utilizing your miles to connect you with the world.
In addition to ANA Group flights, you can redeem miles for flight tickets on Star Alliance member airlines and ANA's original partner airlines throughout the world. Use our partner airlines to access a wider area for trips that meet your needs perfectly.


Support for your travels, including tour products and hotel accommodation.
Think about how you will use your miles when you travel.
In addition to redeeming miles for flight tickets, you can also use them to enhance
your travels in a variety of other ways. For example, miles can be utilized to pay
for tour products offered by ANA, allowing you to select the most optimum tours to meet
your budget and schedule. Exchange miles for coupons that can be used for parking,
hotel dining, and golf at your travel destination. Your mile is the key to more convenient,
pleasant travels.

Your family can also enjoy using miles for hobbies, dining, and entertainment.
Have fun selecting from a diverse range of services.
Miles can be utilized in many situations in your daily life.
For example, exchange miles for coupons that can be used for dining
at top-class hotels, coupons for theme parks that are popular with
children, moving discounts, and even discounts at hair salons.
Your family will also love our wide range of services, so please
choose ways to use your miles that are the most fun and useful for
you in your daily life.

Enjoy smooth, affordable travels with a wide range of services for members only.
Services for smooth travels.
The ANA Mileage Club offers exclusive services for its members
that want to make reservations more easily, board more smoothly,
and obtain information for members only.
In addition to support for smoother travels, we also send out
special information that is just for members.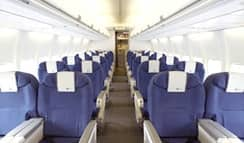 ANA Mileage Club members can take advantage of speedy reservations since their personal information is input at the time of registration.
There's no need to worry even for last-minute flights; you can easily make reservations via the Members-only website, as well as with your mobile phone or smartphone.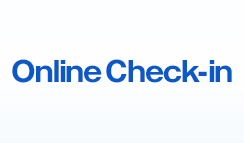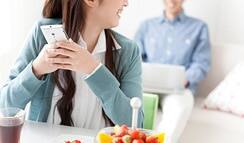 Flights Awards can be used by the member as well as his or her second-degree or closer relatives (spouse, children, and parents).
They make perfect rewards for yourself, as well as wonderful gifts to express gratitude to your parents.
ANA Shopping A-style is an online shop where you can enjoy using your miles for a wide range of products, from a diverse selection of the finest items to original ANA products. And at the ANA Mileage Mall, you can earn Shopping Points each time you make a purchase.
Redeem miles for coupons that can be used for various services throughout the world. A wide range of coupons is available, including for lodging at ANA partner hotels such as The Peninsula Hotels and Marriott International.
The ANA Mileage Club offers cards with electronic money functions.
By using your card for your regular electronic money purchases, you can earn miles during your daily life. You can also redeem miles for various types of points that can be used flexibly in a way that matches your lifestyle.
ANA SKY COINS are a unique, convenient point service that can be used in unit of 10 yen. Use ANA SKY COINS to purchase domestic Japan and international flight tickets, as well as ANA Sky Holiday, ANA Hello Tour, ANA Dynamic Package, and other travel products.


Earn and use miles through flights and in your everyday life with the ANA Mileage Club.
Prepaid cards and debit cards are also available.

You can earn miles efficiently through flights or everyday shopping and receive full support for your travels. Make the most your travels with a single card.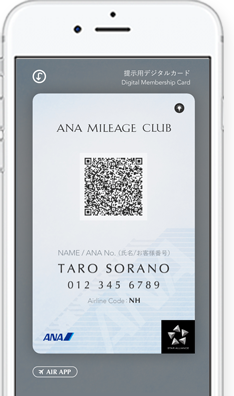 Enroll easily with your smartphone.
Download the ANA Mileage Club app with integrated digital membership card
With our digital membership card, you can use the SKiP Service for Japan domestic flights, automated check-in machines for Japan domestic and international ANA flights, and more besides.
You can use graphs to check the balance and expiration date of your miles, as well as the number of Premium Points you have earned.

Use the member login on the ANA website or ANA Mileage Club app.
After enrollment, you will receive your 10-digit ANA Mileage Club membership number.
You can log in by using your ANA Mileage Club membership number and the web password registered upon enrollment.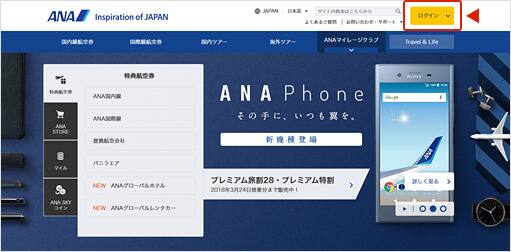 Log in using the Login button on the top right of the ANA homepage.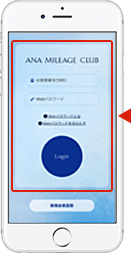 Log in after opening the app.