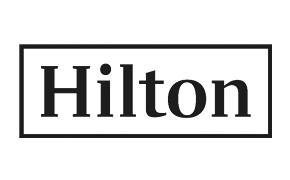 Hilton Honors is the loyalty program that is offered by Hilton Holdings.
Points which are earned from stays at Hilton hotels and purchases at Hilton Honors partner merchants can be sued to redeem miles.
10,000 points ⇒ 1,000 miles
10,000 points (minimum required usage = 10,000 points)
Maximum Mileage Redemption Limit (Per Year)
Mileage Accrual Eligibility
Note
* Clicking the link will lead to a non-ANA website, at which point the privacy policy of that website will apply to personal information protection.
Approximately 1-2 months will be required for the miles to be credited to the mileage balance.
Redemption rates are subject to change.
Points which have been redeemed for miles cannot be converted back into Hilton Honors Points.
Redemption is only possible if the name of the Hilton Honors member matches the name that is registered to the ANA Mileage Club account.
Only 1 redemption per day.
Inquiries Related to Redemption of Hilton Honors Points

Hilton Honors
For customers outside the Tokyo (03) region:

0120-404-088
(Free for phone calls made from within Tokyo [03 area code] and those made from all phones other than cell phones)

03-6864-1634
Monday to Friday: 08:00-22:00 (JST); weekends and national holidays: 08:00-20:00 (JST); Not available during the year-end/New Year holiday period.