In-Flight Magazines, e-Library
We are now gradually transitioning to digital format for our ANA Group in-flight magazine "TSUBASA -GLOBAL WINGS-" and other onboard printed publications.
From April 2021, "TSUBASA -GLOBAL WINGS-", and other various magazines (covering areas such as business, dining and sport) will be enjoyable on your own digital device via ANA mobile application. (Newspapers to be offered from July,2021 (TBD)) "TSUBASA -GLOBAL WINGS-" is available on your web browser as well. Check below for more details about the service and applicable customers.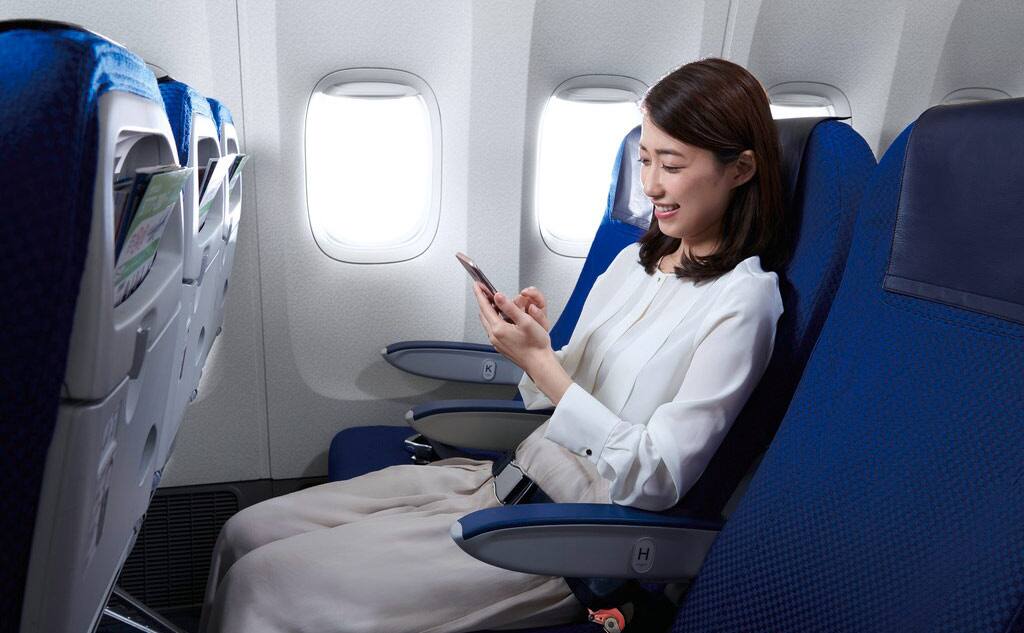 In-Flight Magazine: TSUBASA -GLOBAL WINGS-
TSUBASA -GLOBAL WINGS-, which was previously only provided in print on board and in our lounges, will be available via ANA app and ANA website.
Regardless of whether you are flying with us, you will be able to download and view on your own digital device anytime, anywhere.
The layout has been altered to make it easier to read on smartphones, and the content has been revamped to appeal to a wider audience.
Passengers on ANA flights who wish to receive a paper copy of the magazine will be handed a compact booklet version (on size A5 paper).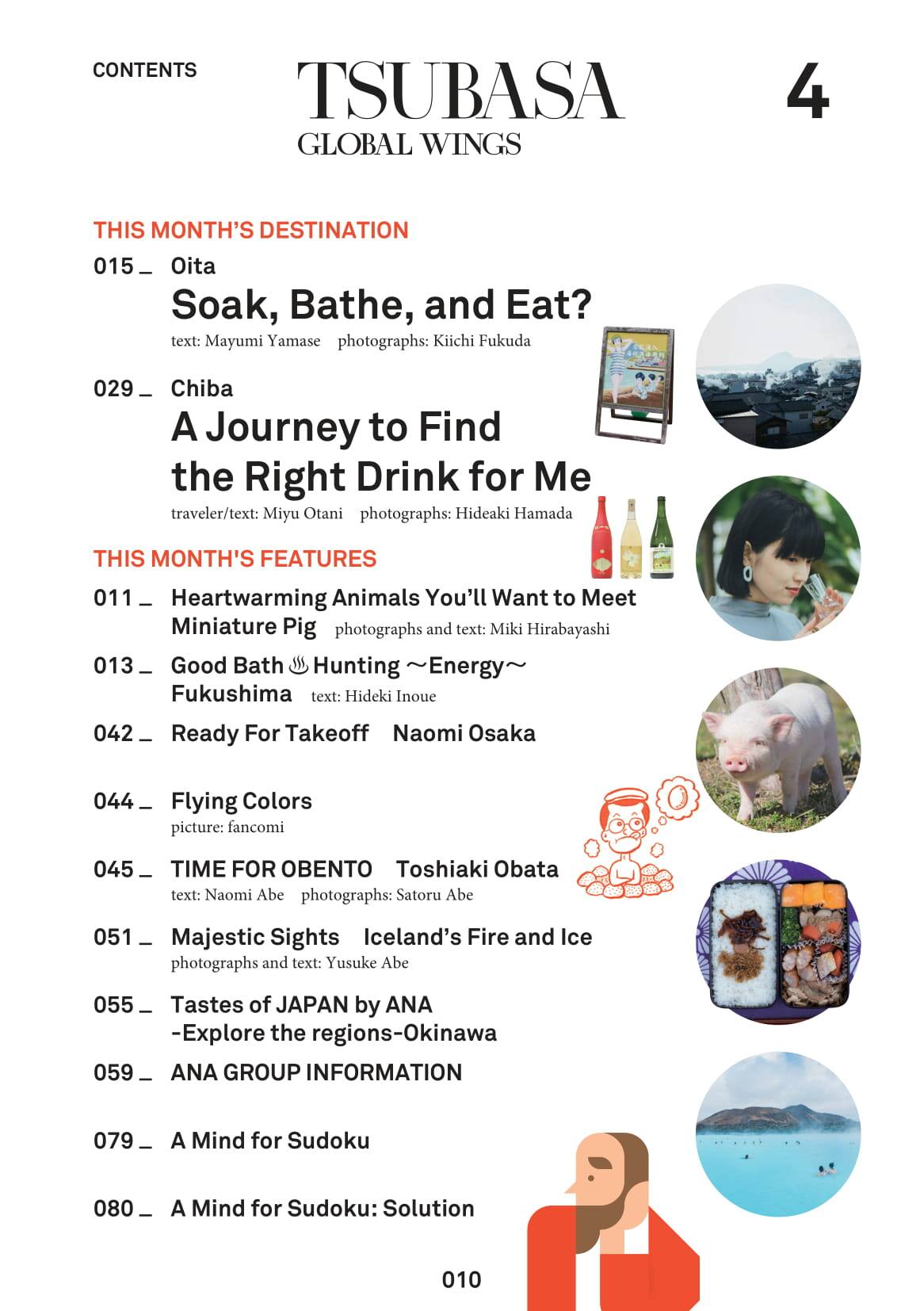 Magazine cover for April 2021
The latest issue of TSUBASA -GLOBAL WINGS- can be viewed using your web browser from In-Flight Magazine (PDF) below.
Download digital copies of your favorite magazines/newspapers on the ANA smartphone application up to 24 hours before scheduled departure, with the content remaining accessible until 24 hours after the scheduled arrival time.
Download these items before flight using an internet connection at home or at the airport or other locations so you can enjoy them during the flight.
The move to digital allows us to significantly increase our selection of media. To address a broader range of customer interests and preferences, we will be greatly expanding our lineup and providing content in various languages in addition to Japanese and English. (Newspapers to be offered from July,2021(TBD))
Start date: April 1, 2021
Applicable customers: All passengers who have booked ANA-operated flights under ANA flight numbers for both domestic and international flights
Start date: Planned for July 2021
Applicable customers: Customers who have made reservations for ANA-operated flight under an ANA flight number to travel in either Premium Class (on Japan domestic flights) or First Class, Business Class or Premium Economy (on international flights), or who have Diamond, Platinum, Bronze or Super Flyers member status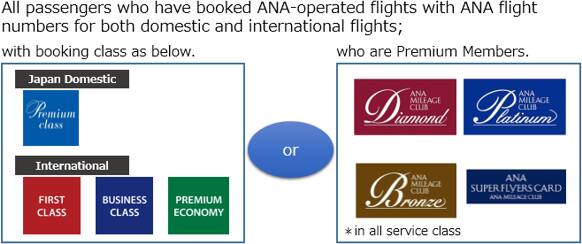 Please note that the publications available through this service are subject to change without prior notice.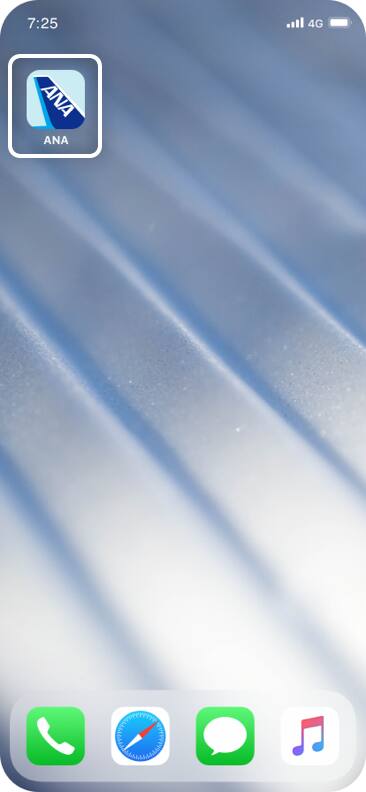 STEP
2
Open TSUBASA -GLOBAL WINGS- / e-Library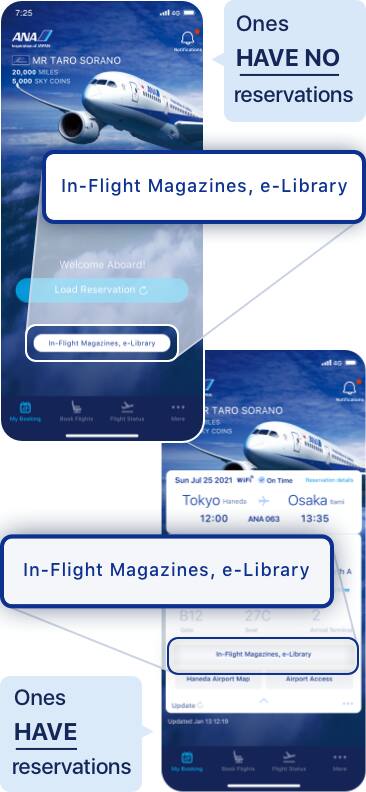 STEP
3
Select the content you wish to view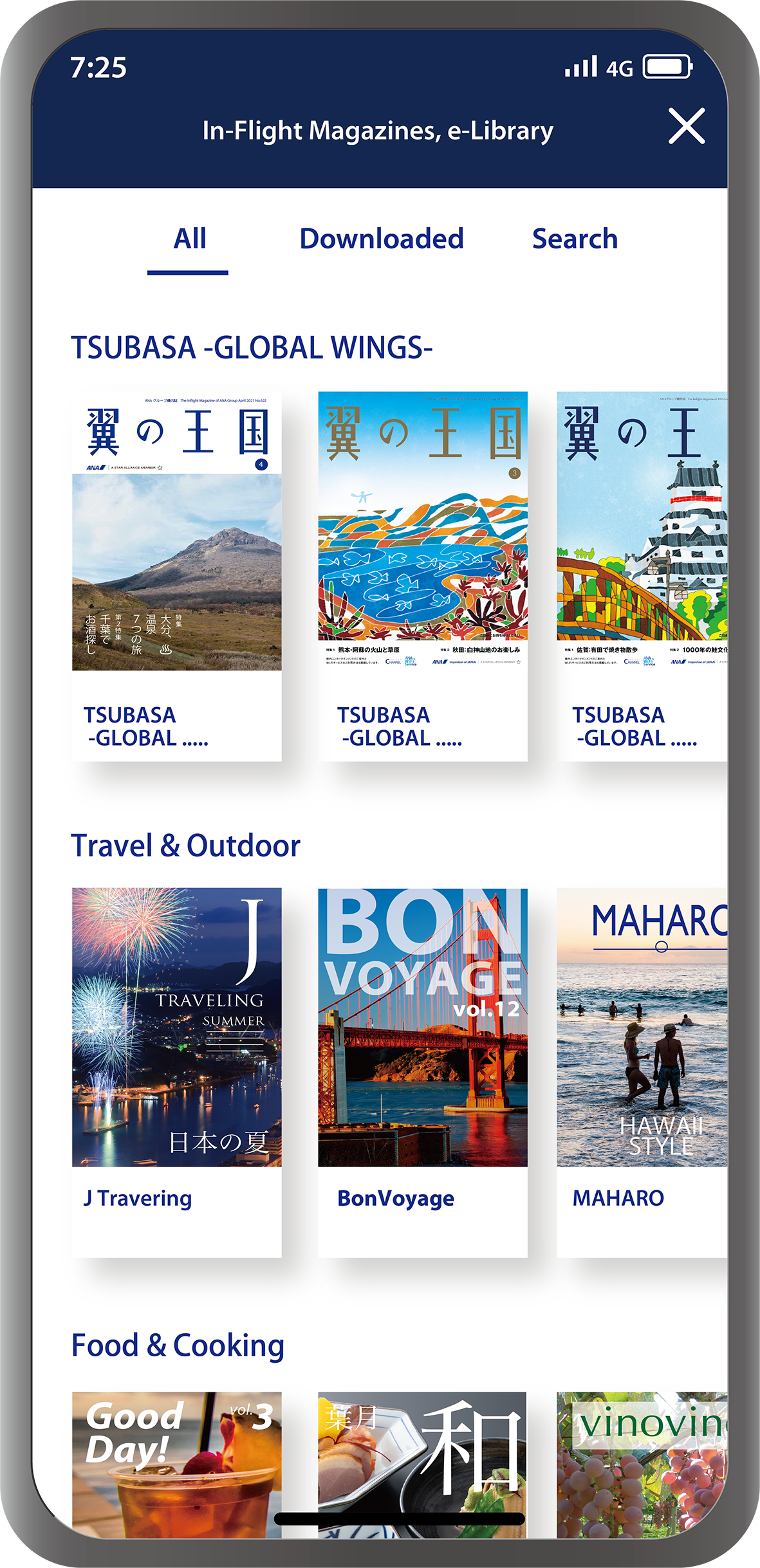 STEP
4
Download and enjoy the content