In-Flight Magazines, e-Library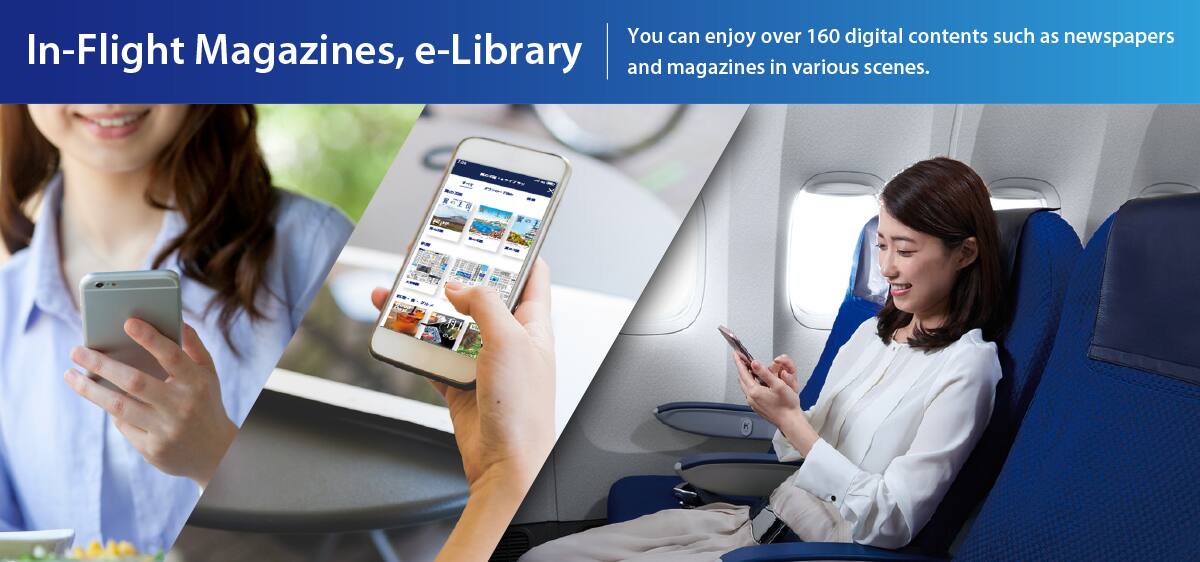 Settings in Which You Can Use This Service

 
Japan Domestic Flights
International Flights
In-Flight Magazine
Regardless of whether you have a reservation, you can enjoy reading TSUBASA -GLOBAL WINGS-, ANA SKY CHANNEL, ANA SKY SHOP and all our other in-flight magazines.
Magazines
Passengers who have reserved and issued a ticket for a flight under an ANA flight number (including codeshare flights operated by other airlines)
Passengers who have reserved and issued a ticket for an ANA-operated flight under an ANA flight number
Newspapers
The following passengers who have reserved and issued a ticket for a flight under an ANA flight number (including codeshare flights operated by other airlines): Those with a reservation for a Premium Class seat and those with Diamond/Platinum/Bronze Service or Super Flyers membership status
The following passengers who have reserved and issued a ticket for an ANA-operated flight under an ANA flight number: Those with a reservation for a First Class/Business Class/Premium Economy seat and those with Diamond/Platinum/Bronze Service or Super Flyers membership status
When This Service Is Available
You can use the ANA app to digitally download the magazines and newspapers available on board our flights and in our lounges.
Download these items before departure at home or using Wi-Fi services at the airport or other locations so you can read them at your leisure during the flight.
 
Japan Domestic Flights
International Flights
In-Flight Magazine
You are free to browse through our in-flight magazines whenever you like and without any restrictions.
Magazines / Newspapers
Magazines and newspapers will be available for download from 24 hours prior to the scheduled departure time of your flight, and can be viewed on your own digital device until 24 hours after your scheduled arrival time.
Content Available in the eLibrary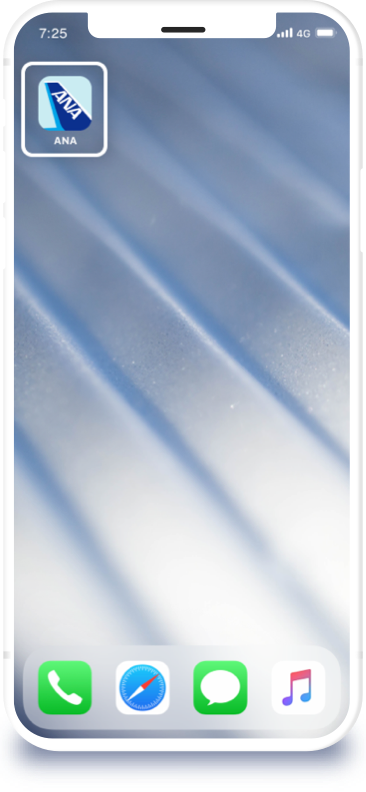 STEP
2
Open In-Flight Magazines / e-Library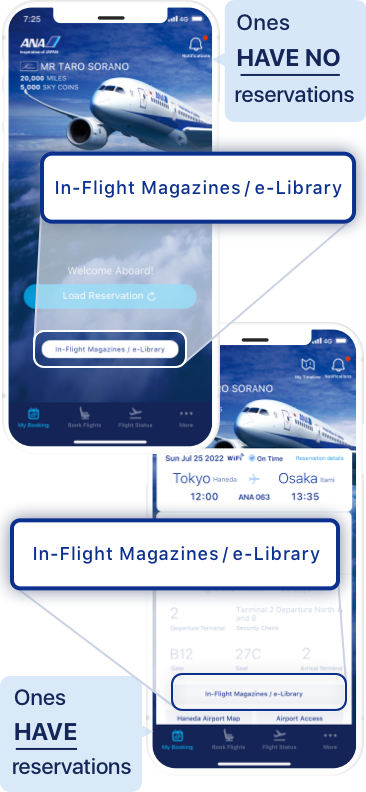 STEP
3
Select the content you wish to view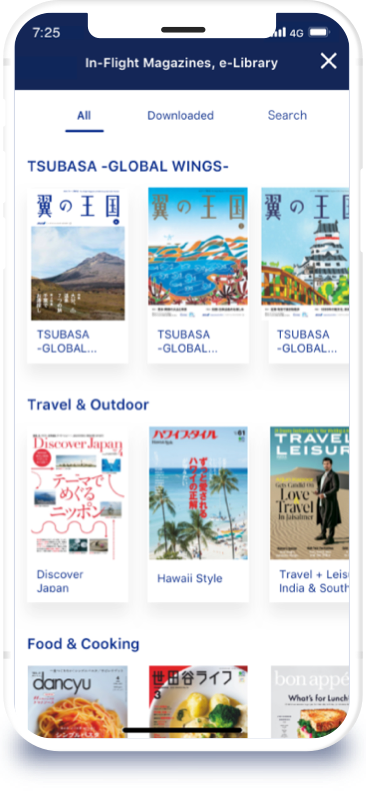 STEP
4
Download and enjoy the content