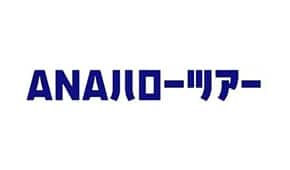 International Travel Product Purchases

Pamphlet


Dynamic Package Tours
ANA Mileage Club Member Tours
Web-exclusive Tours
Travel products sold through the ANA website
ANA Wonder Earth (International Package Tours)
ANA Hallo Tour (International Package Tours)
ANA Tabisaku (Flight + Accommodation)
ANA Mileage Club Member-exclusive Tours
Web-exclusive Tours (including "Hotel & Full Support Pack")
*Hotels, car rentals, and travel options are not eligible.
How to Make a Reservation
Please make reservations through the ANA website.
Reservations through the ANA Website
Search and make reservations for international tours.
*This type of reservation cannot be made through ANA Reservation and Customer Service Centers by telephone or at regular travel agencies.
Customers who want to use ANA SKY COINS to purchase tours must redeem those ANA SKY COINS before making the reservation.
ANA SKY COINS can be used in units of JPY 10.
If there are any price differences, please pay the balance via a credit card, bank transfer, convenience store payment, ANA Gift Cards, or ANA Travel Vouchers.
*ANA SKY COINS can be used if the travel representative is the ANA Mileage Club member who owns them, or a family member within 2 degrees of kinship who has been registered as an award user. The person requesting the travel product (the representative) must make the reservation. Click here for details. (Text is available in Japanese only.)
*Cannot be used in conjunction with ANA Value Vouchers.
*ANA SKY COINS cannot be used if the reservation is waitlisted or being requested upon completion. (In such cases, the ANA SKY COINS which are valid at the time that the reservation is secured can be used.)
Please contact the ANA International Tour Services Desk when the reservation has been secured in order to use them. To check the expiration dates of ANA SKY COINS, please log into the ANA website and click on the displayed number for your ANA SKY COIN balance.
*Can be used with other discounts such as ANA Card discounts and Shareholder Courtesy Discounts.
*For each reservation, only 1 logged in ANA Mileage Club member can use ANA SKY COINS. (In other words, multiple ANA Mileage Club members cannot combine their respective ANA SKY COIN balance.)
ANA SKY COINS cannot be used toward additional fees which are related to reservation changes.
*If ANA SKY COINS were used to purchase an international travel product and the purchase is then canceled by the customer, ANA SKY COINS which have expired at the time of the refund request will not be refunded.
*The handling of reservations will be in accordance with the travel terms and conditions.
ANA SKY COINS which have not expired at the time of the cancellation request will be refunded. Approximately 10 days will be required for the refund to be processed after cancellation.
*If the customer requests the cancellation based on their own reasons, ANA SKY COINS which have expired at the time of the refund request will not be refunded.
*If a tour is canceled due to a flight cancellation that was caused by equipment malfunctions, all ANA SKY COINS that were used for payment will be refunded.
*The ANA SKY COINS used for the purchase will be prioritized when deducting any applicable refund and cancellation charges.
Online receipts can be issued via the ANA website. Please carry out the procedures from the Reservation Details page for international tours.

A receipt will be issued for the full amount. This includes a payment method breakdown to indicate the amount paid for with ANA SKY COINS.
*Receipts cannot be issued by airport self-service check-in machines or the ANA website's Online Receipt Service.
Please note as procedures differ from those for flight ticket purchases.
Customers who purchase tickets with ANA SKY COINS can earn the designated amount of miles and ANA Premium Points from their flights.