Airport Guide for Naha Airport
Sales hours for flight tickets
Due to the decline that the novel coronavirus (COVID-19) has caused in passenger demand, some airport counters are either closed temporarily or operating at different hours.
3rd floor Departure Lobby Counters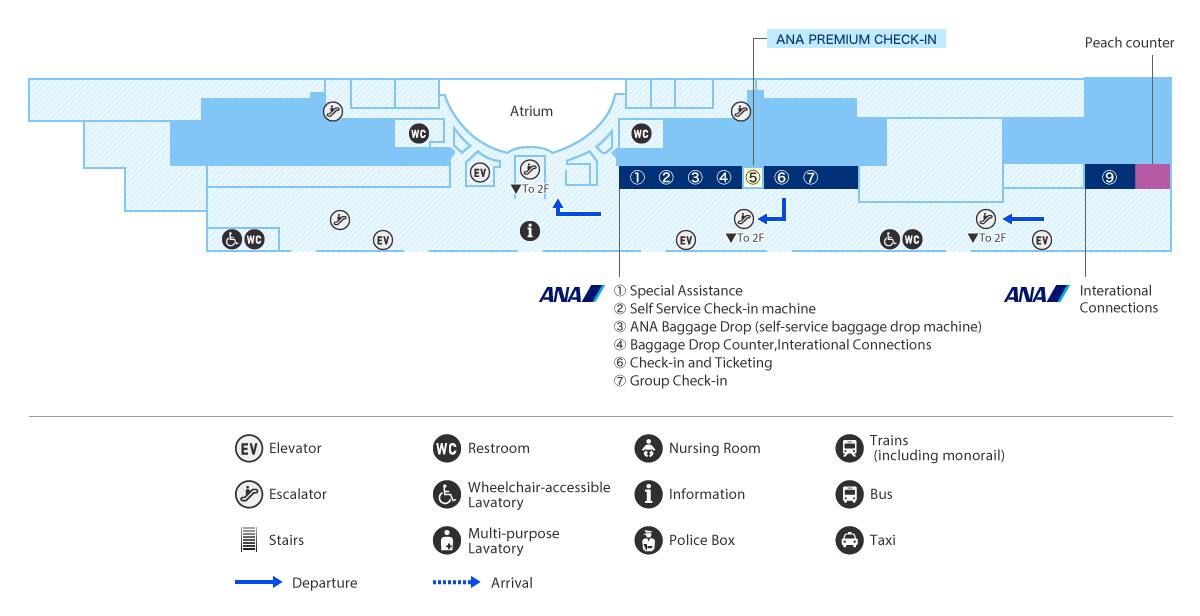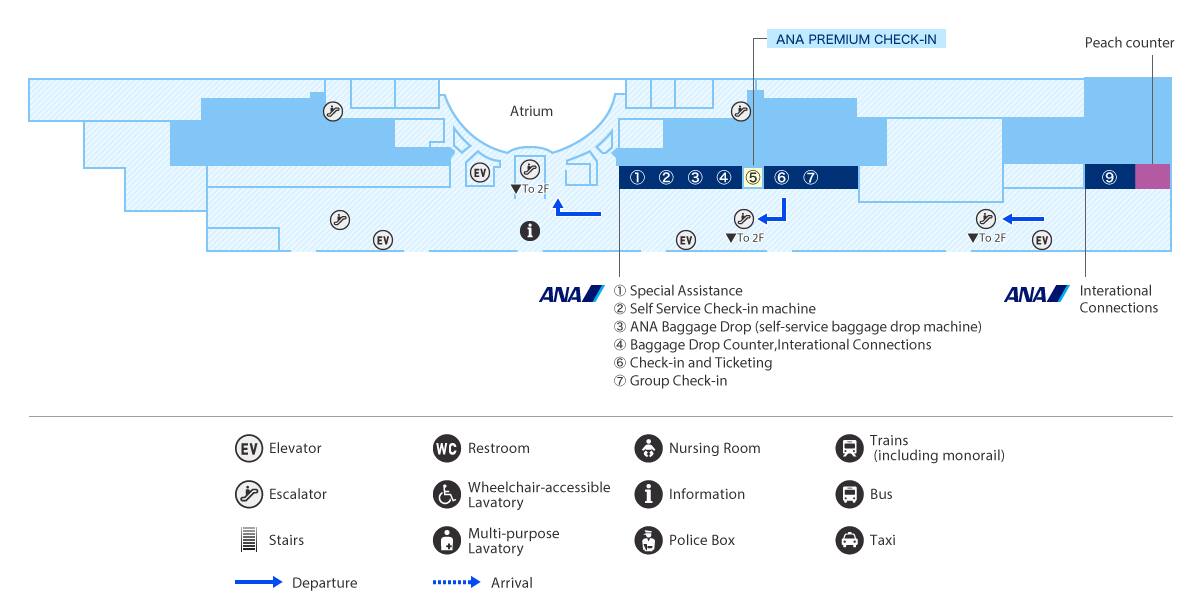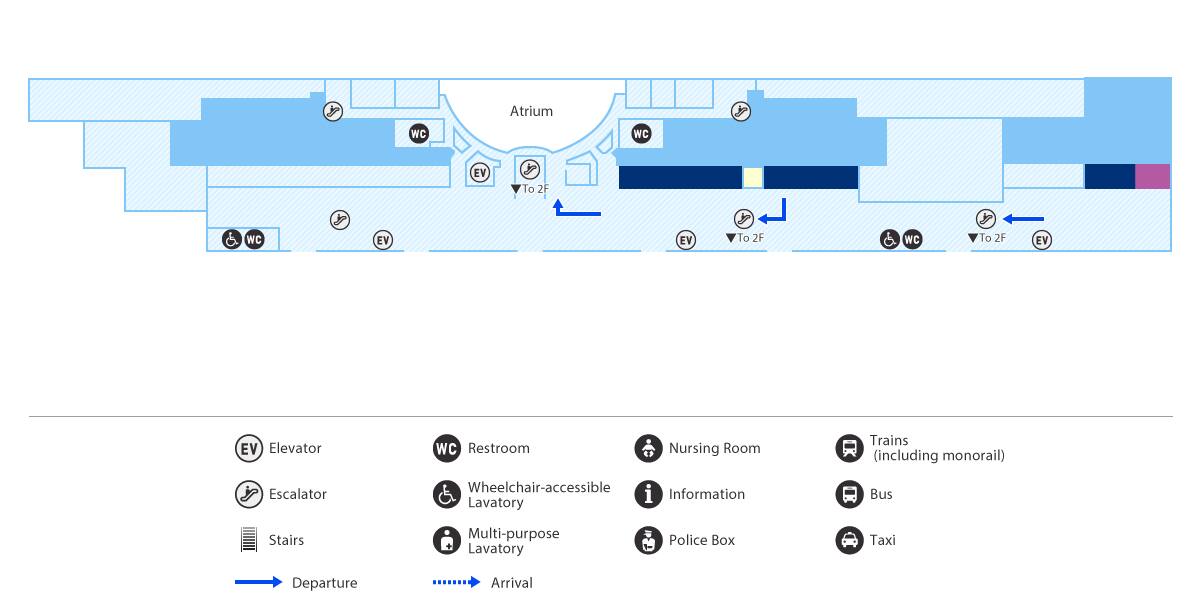 To customers who use the facility
Please use Departure Security Check "B" or "C".
2nd floor Departure Lobby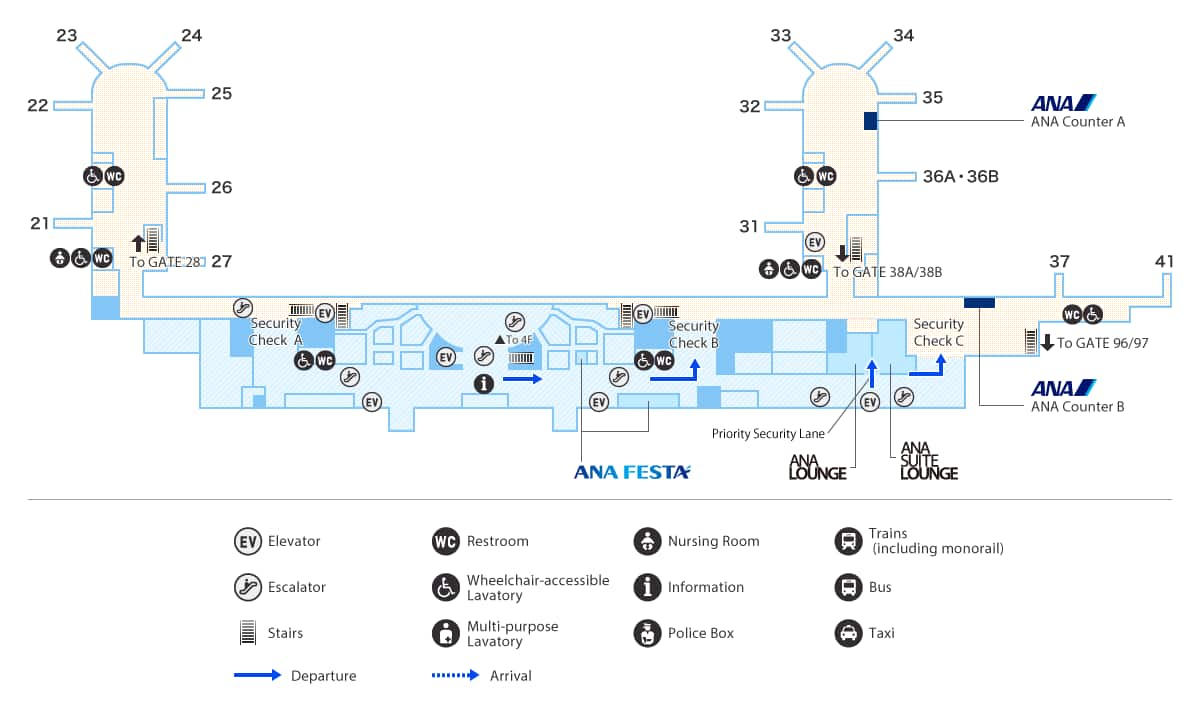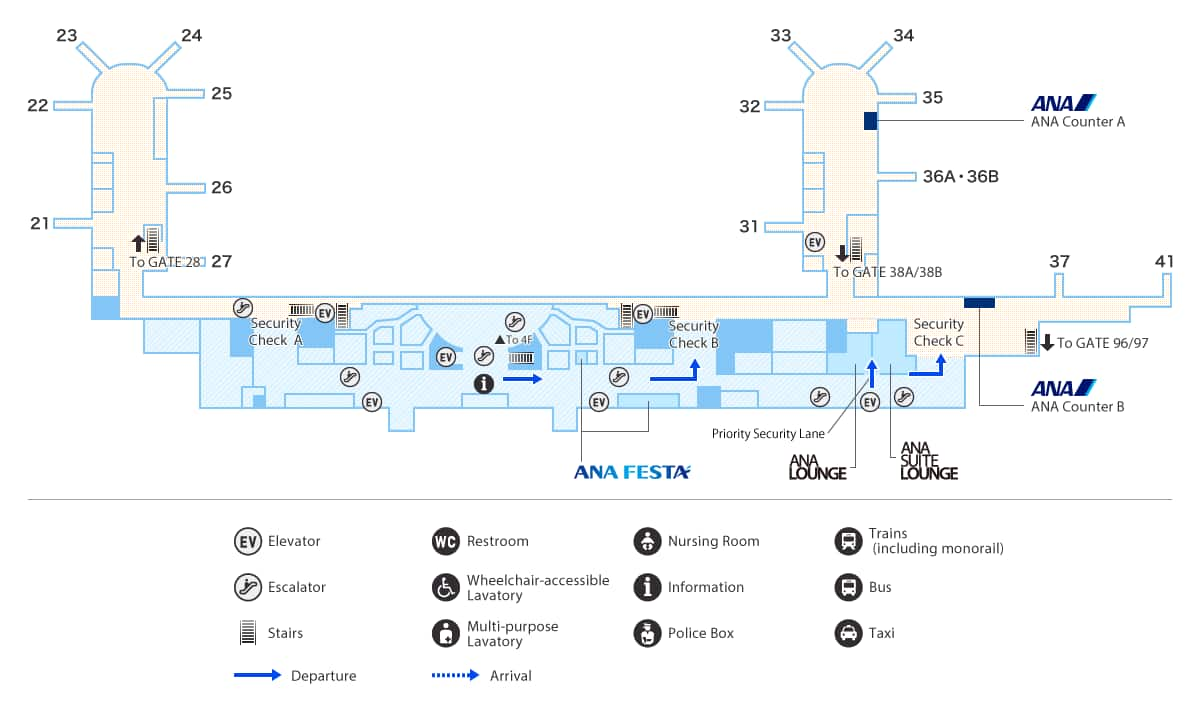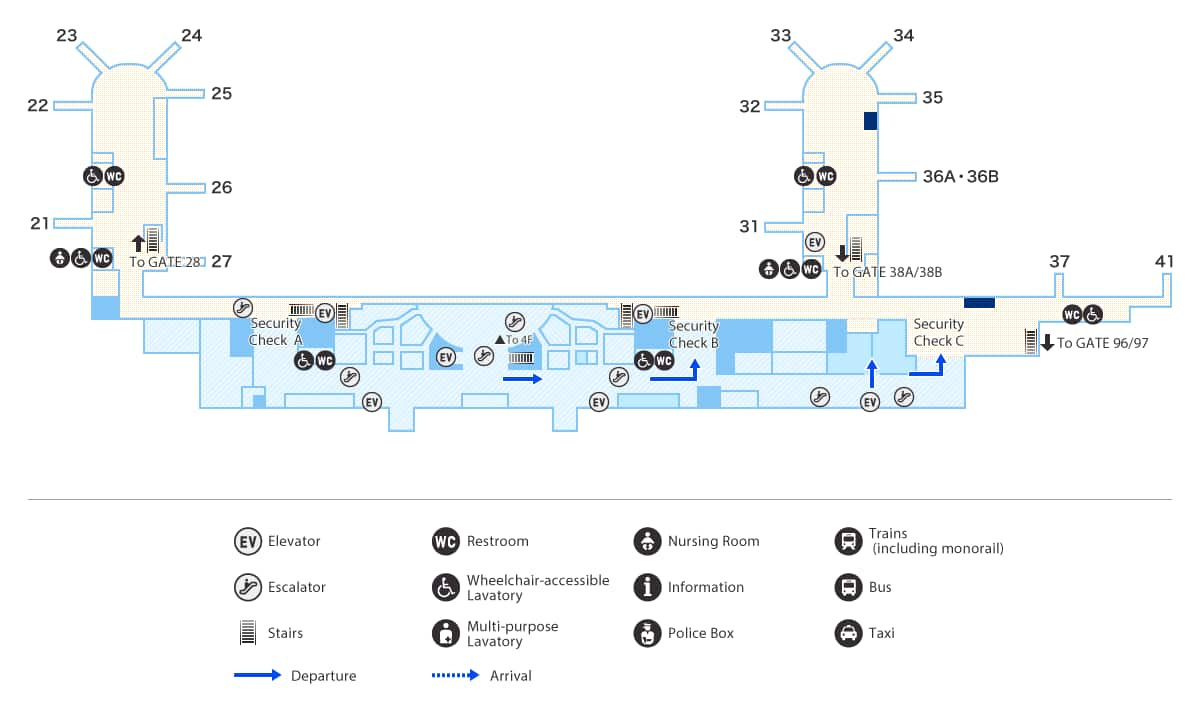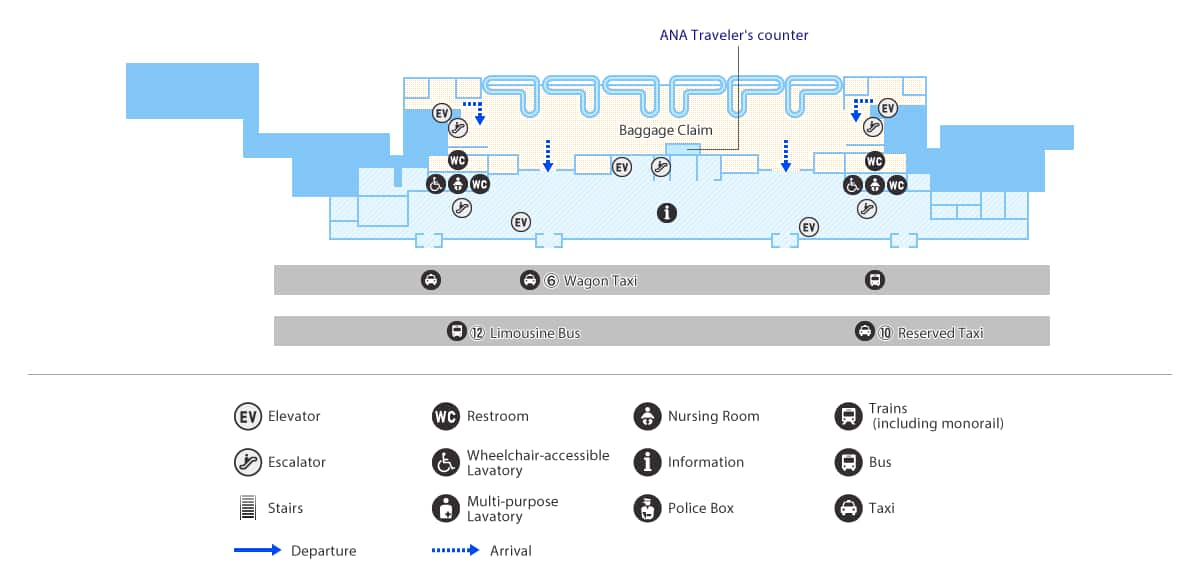 The approximate time required to pass through security is displayed. Please confirm it in advance and come to the boarding gate in good time.
This service is currently suspended temporarily due to reduced demand caused by the novel coronavirus (COVID-19).
Make Your Travel Experience More Pleasant
We recommend confirming information on the SKiP Service, baggage, and other services to ensure things go more smoothly at the airport.