Passengers traveling with pets [Japan Domestic Flights]
Information

On flights operated by Airbus A320 (32G/180 seats) aircraft, pets can not be checked in due to the cargo compartment restrictions.
Assistance for passengers traveling with pets

ANA will provide "Special Support" to assist you traveling with your precious pets which are family members.
* Pet care will vary when transporting separate cargo.Please ask for details at the cargo service in the airport where your pet is checked in.
For Your Pet's Safe Journey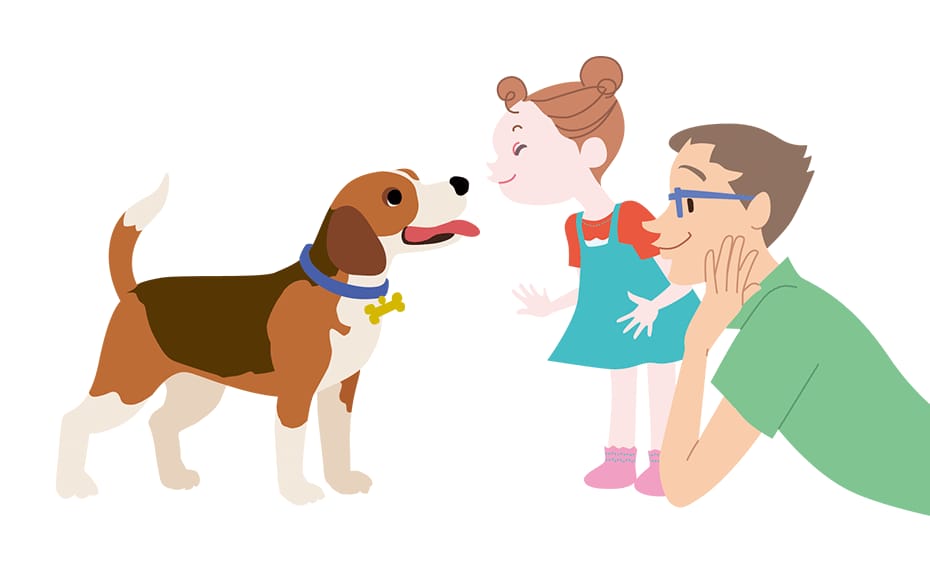 ANA will handle your pet with the utmost care so that it can travel as comfortably as possible. However, as the conditions on an aircraft are very different to a pet's everyday environment, transporting your pet by air may affect their health. There is a possibility of pets being left in a weakened physical condition or even dying. Please only consider using this service after thoroughly reading the cautionary notes.

Please note than ANA cannot be held responsible for the injury or death of a pet if it is attributable to the pet's inherent qualities such as their health condition and predispositions (including the effects of air pressure, temperature, humidity, and noise), or any container inadequacies, etc.
How to Make a Reservation/About the Procedure Reservations
The following procedures are in place to ensure that you will have an enjoyable journey with your pet.
Before purchasing your ticket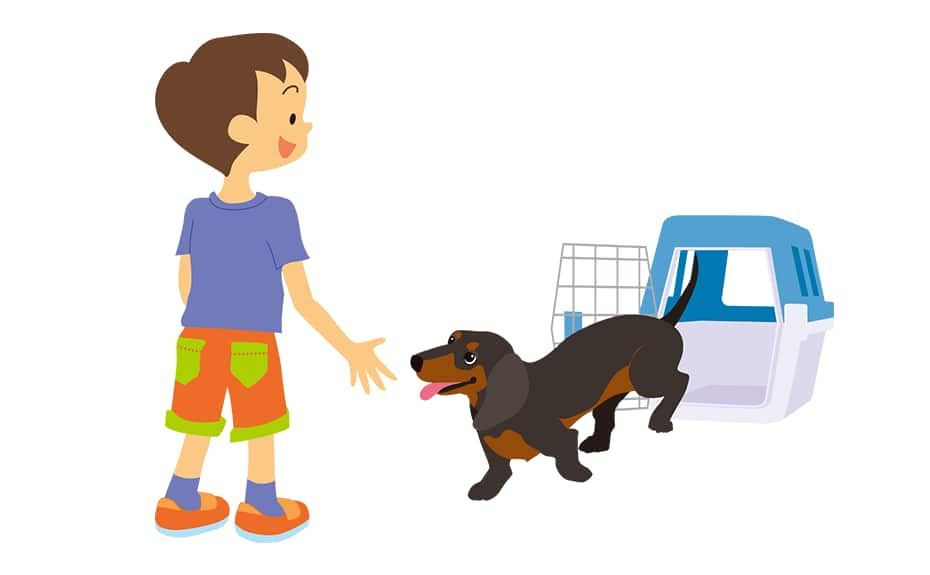 When traveling with your pet during the summer, ANA recommends avoiding daytime flights to reduce your pet's exposure to the effects of high outside temperatures.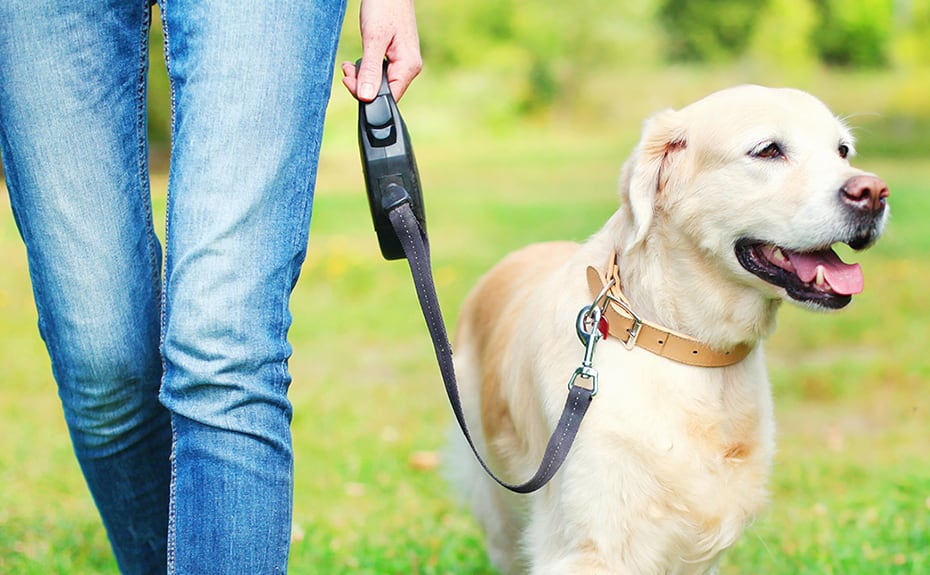 ANA accept your precious pets with your pet cage. For passengers do not have pet cage, we provide several size of rental pet cages without reservation, however for only renting ANA container LL size, please contact ANA.
Reservation Service for Checking In Pets
Where to Make Your Reservation
・ANA website (PC・Smart phone version)
・ANA Domestic Reservation and Customer Service Center
Reservations can be made up to the day prior to the departure date. If your journey has multiple sectors, you can make your reservation on the ANA website up to one day prior to the departure date of the first sector of your journey.

* Please contact the ANA Domestic Reservation and Customer Service Center or check-in counter staff for any inquiries regarding the check in of your pet on the day of departure.
Making Reservations Using the ANA Website
1.Please proceed to the registration screen from the Reservation Completed screen, or use the Reservation For Pets button under Optional Services on the Reservation Details screen.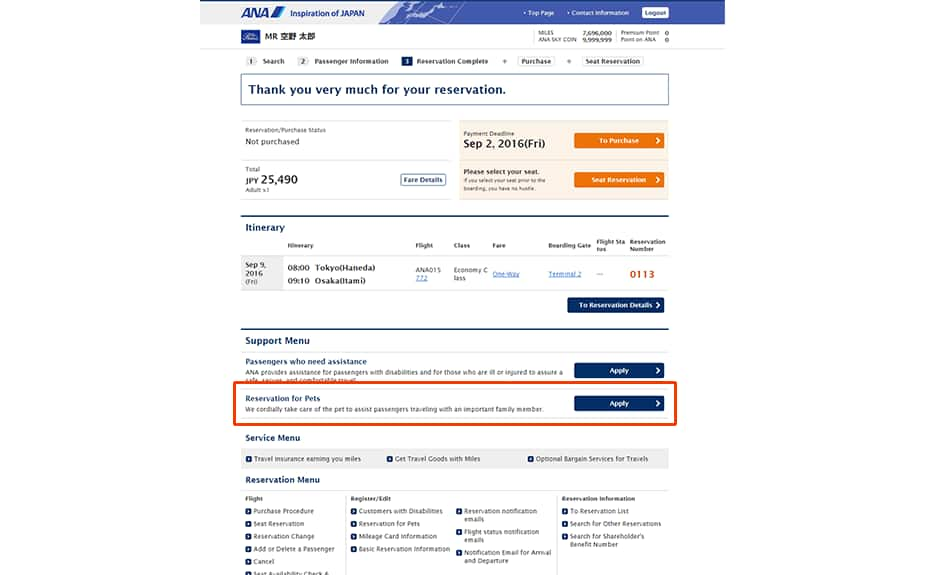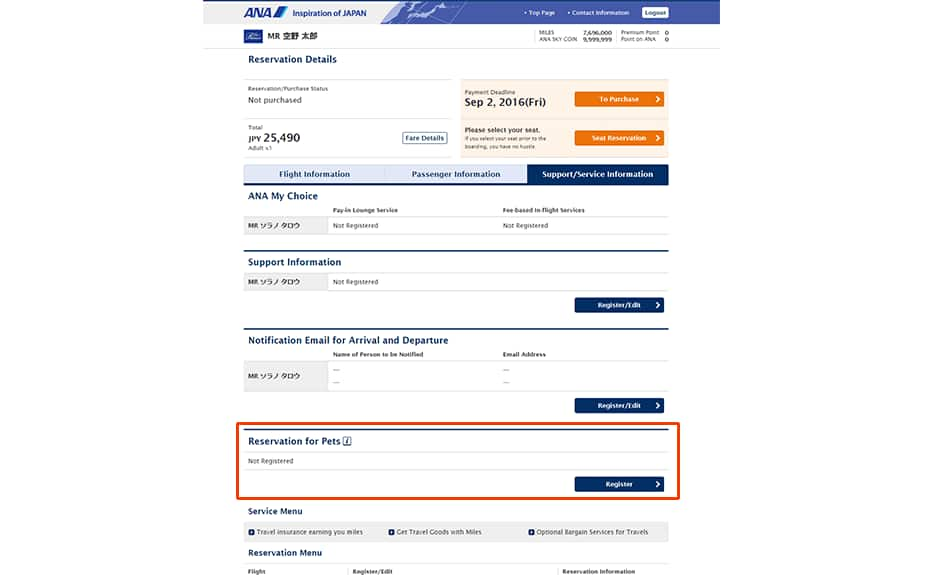 2. On the Registration Confirmation screen, select the representative*1, the type of pet*2, the cage size*3 and the number of cages.

*1 The person registered as the representative will need to undertake further procedures when checking in the pet on the day.
*2 The types of pets that can be registered are dogs, cats, birds, rabbits and hamsters. Please contact the ANA Domestic Reservation and Customer Service Center if you wish to check in a different type of pet.
*3 Small (S), medium (M) and large (L) cages can be provided. If you wish to use an extra large (LL) cage, please contact the ANA Domestic Reservation and Customer Service Center. Those bringing their own pet cage should select "Bring own cage".


3.On the Registration Confirmation Screen, please click Register to complete your reservation after checking the Consent and Release Form for passengers traveling with pets. By agreeing to the consent and release items on this screen, you will not need to submit a Consent and Release Form on the departure date.

* Please contact the ANA Domestic Reservation and Customer Service Center if you wish to change or cancel your reservation. (Not available through the ANA website.)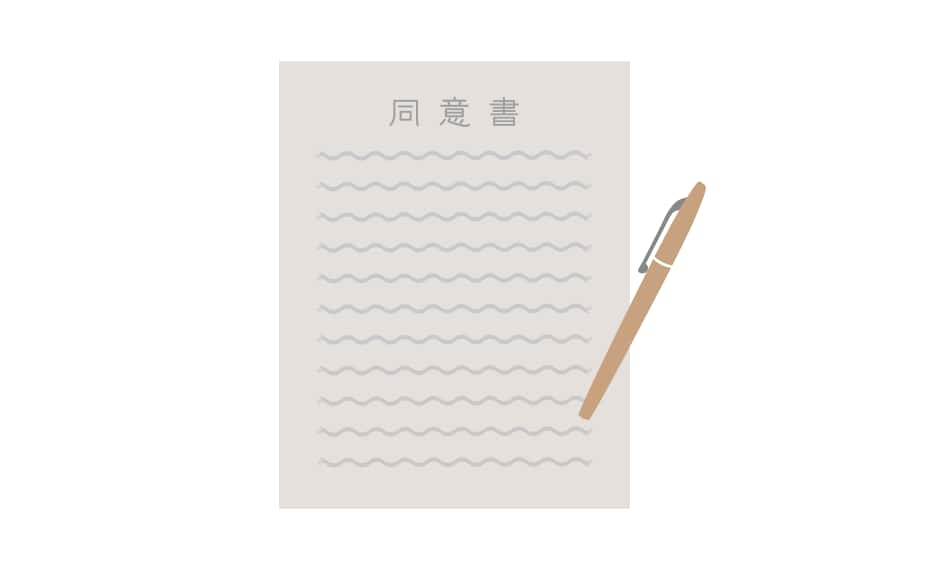 You are requested to sign the "Consent and Release Form" for submission.

Download the form and print it out. After filling it in, bring it to the check-in counter at the airport on the departure date. Please download with the passenger's consent.
[Consent and Release]

On requesting transport of my pet on a flight operated by your company, I hereby agree that your company shall not be liable in the event of the death or injury of my pet during transport, and furthermore, I agree to hold your company harmless for any and all losses, damages or expenses incurred by myself as a result of or in connection with any and all losses, damages or delays as set forth above, and to indemnity your company, its officers, agents or servants for any and all losses, damages or expenses incurred by ANA, its officers, agents or servants, or other persons.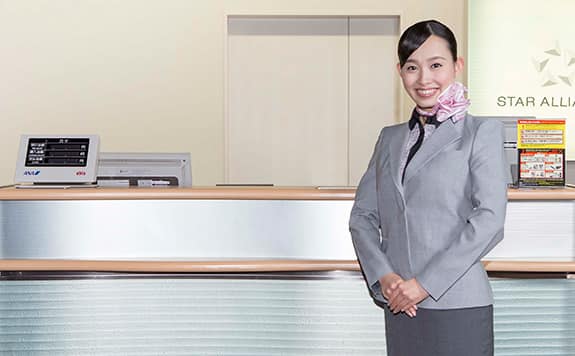 On the departure date, please come early to the baggage check-in counter (pet check-in counter) as more time will be required than usual to check in.
Please note that the summer holidays, year-end/New Year holiday period, Golden Week and other such periods are expected to be particularly busy.

- Please submit the Consent and Release Form which you had completed in advance and pay the pet fee required for travel within Japan.
- Fees will apply to check-in your pet. (presently payment by cash, credit card, ANA Travel coupons, or ANA Gift Cards are accepted).
The Effects of Temperature on Pets
Handling of Short-Nosed Dog Breeds
The transportation of short-nosed dog breeds is suspended from May 1 to October 31.
Breeds Subject to Handling Suspension
Bulldog, French Bulldog, Boxer, Shih Tzu, Boston Terrier, Bull Terrier, King Charles Spaniel, Tibetan Spaniel, Brussels Griffon, Chow Chow, Pug, Chin, Pekingese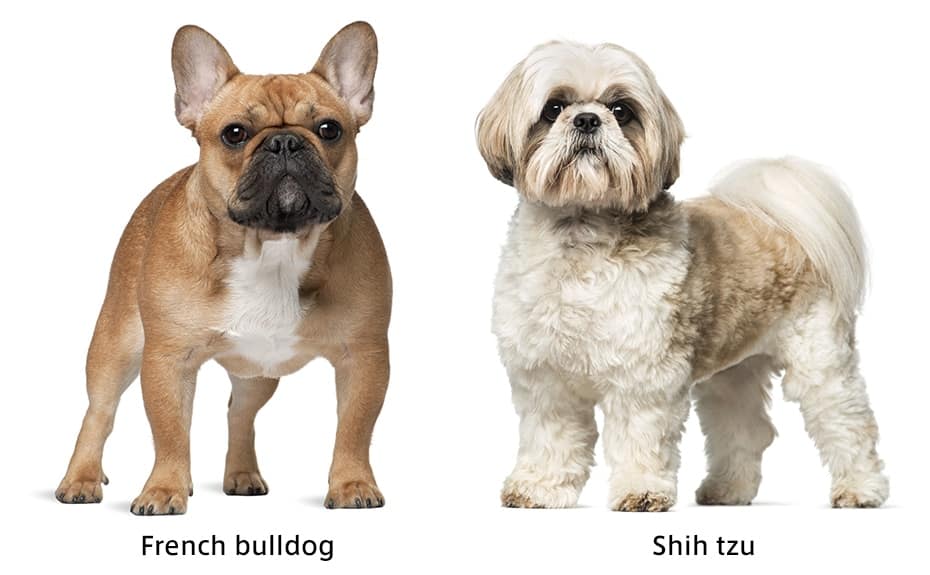 Dealing with Different Temperatures
- Please prepare items such as cooling mats, cooling packs, etc. when traveling in the summer and blankets, heat packs, etc. when traveling in the winter.

- Animals raised indoors often have thicker undercoats. If this applies to your pet, ANA recommends that you trim its undercoat when traveling in the summer.
ANA provides cooling packs and watering devices for pet cages during the summer (June 1 - September 30). Please inquire with ANA staff if you wish to use this service.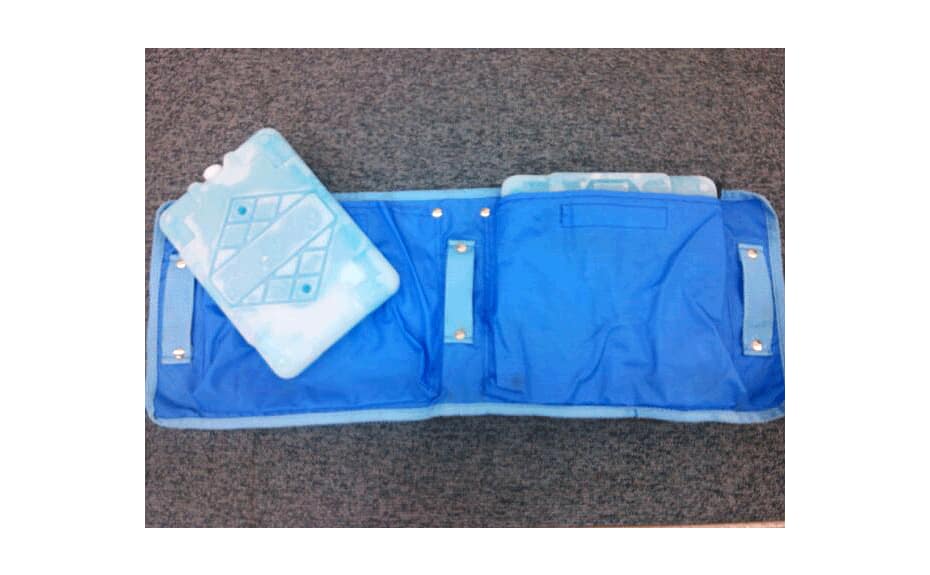 * Sample images of cooling packs (M), (L) and (LL) size.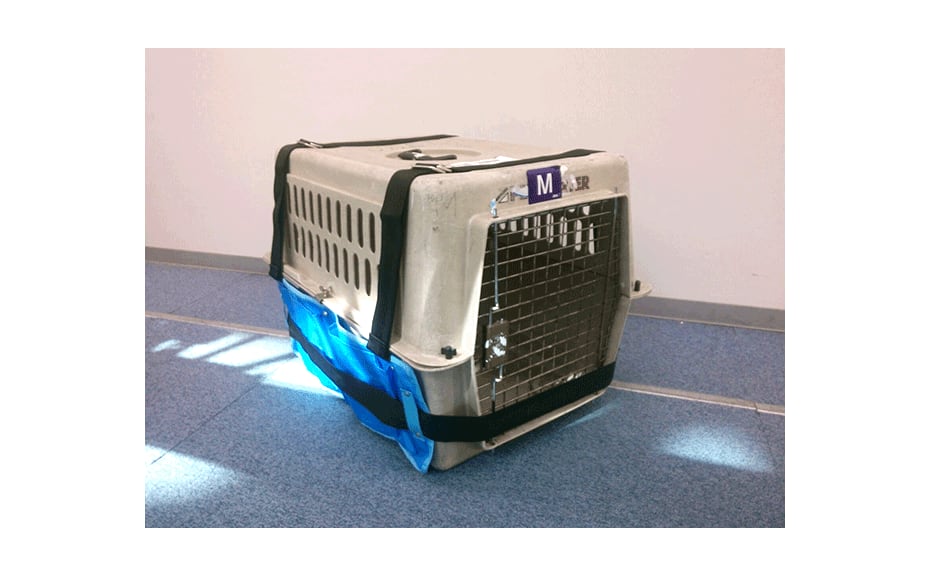 2. Watering devices service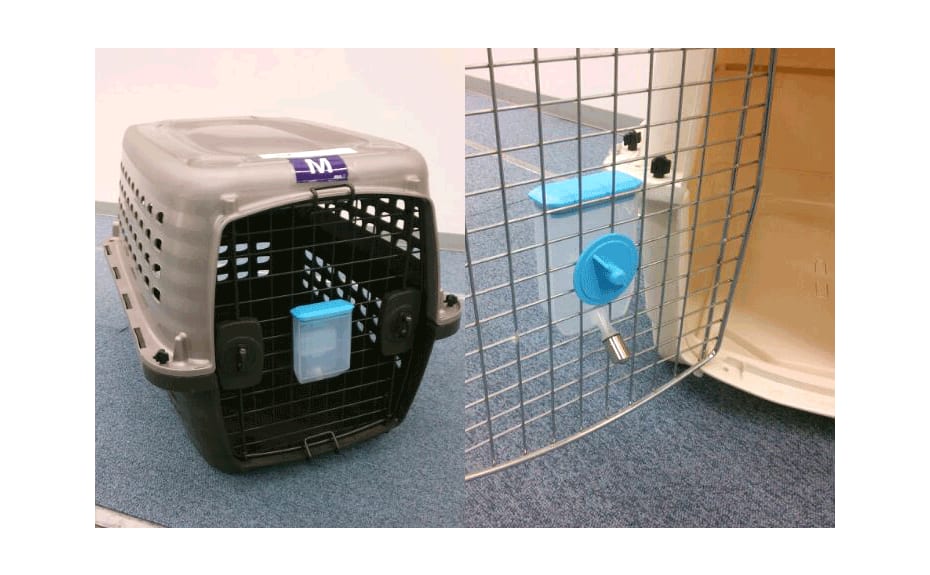 Fees for checking in pets on domestic flights within Japan
6,000 yen* per animal cage.(*4,000 yen for some routes)
* Regardless of usage of a rental pet cage, above fee will apply per pet cage for each sector.

*

Routes within Hokkaido, Tokyo (Haneda) = Hachijojima, Fukuoka = Tsushima/Goto Fukue/Miyazaki, Nagasaki = Tsushima/Iki/Goto Fukue, Okinawa (Naha) = Miyako/Ishigaki
We will accept your pets as checked baggage under the following conditions.
Pets that can be checked in
Dogs, cats, small birds, and other small animals such as rabbits and hamsters
* Dogs must have received their rabies vaccination within the past year as well as their combination vaccination. Cats must have received their combination vaccination.

* The amount of cargo space on each aircraft is limited, so there may be cases where your pet cannot be accepted based on the amount of checked baggage, etc., that is loaded on the flight. In such cases, please understand that your flight may be changed.

* Depending on the size of the pet cage, it may not be possible to load large dogs onto an aircraft. Please confirm accepted pet cage sizes in advance.
ANA recommends that you provide your pet with sufficient food prior to check-in because your pet cannot be fed after they have been checked in.
We will accept up to 3 small creatures like small fish (goldfish-size), turtle and insects (unicorn beetles, stag beetles, etc.) in the cabin, as long as they are kept in small containers. Make sure to keep them in the container to avoid disturbing other passengers. Lizards and other reptiles cannot be checked in or brought on board flights.For more details about conditions, please contact the ANA.
- Please prepare an approriate pet cagethat complied with IATA (International Air Transport Association) regulations, or use a rental cage.

- As a general rule, animals such as dogs, cats, rabbits, and hamsters are transported one animal per cage. For small birds, up to two birds of the same species can be transported per cage (only when they can fit inside an M-sized cage)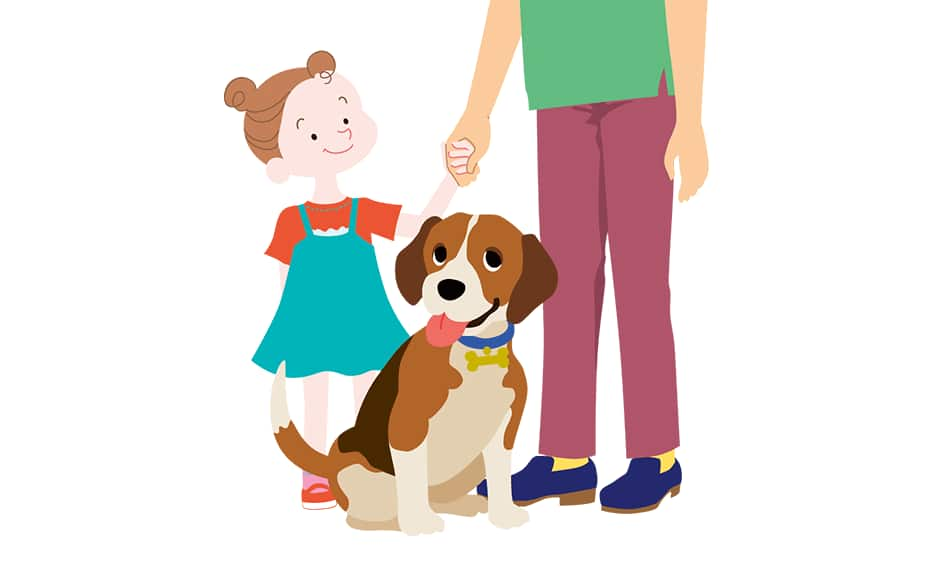 ・ The cage must be made of strong plastic or metal material and have a solid top. It must be durable enough to withstand air transport.

・ Cloth carry bags and cages made from paperboard, cardboard, etc. are not accepted.

・ If the cage is equipped with wheels, they must be removable or lockable.

・ The cage must have good air circulation via side windows, etc.

・ The pet must have sufficient space in the cage to stand, sit, lie down, turn around, etc.
During the period between June 1 and September 30, pets cannot be transported in covered pet cages or pet cages that are placed one inside another due to the dangers posed by decreased air circulation. (However this does not apply to small birds or hamsters, etc.)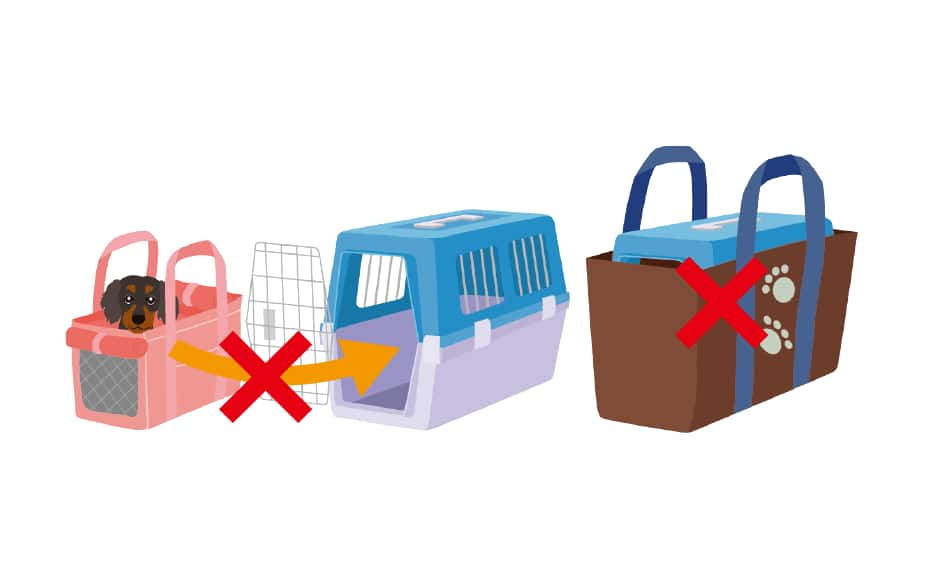 Before Check-in your pets
* Writing your name on the pet cage is recommended.

* Please line the cage with cage liner sheets.

* Cages which have electric-powered equipment such as pumps are not accepted.
| (S) | (M) | (L) | (LL) |
| --- | --- | --- | --- |
| Small dog breeds (Chihuahua, Maltese, Pomeranian, etc.), cats | Medium-sized dog breeds (Beagle, Corgi, Cocker Spaniel, etc.) | Large dog breeds (Boxer, Airedale Terrier, Whippet, etc.) | Large dog breeds (Shepherd, Retriever, Doberman, etc.) |
| Length 40 cm x Width 55 cm x Height 40 cm | Length 50 cm x Width 70 cm x Height 55 cm | Length 55 cm x Width 80 cm x Height 60 cm | Length 65 cm x Width 95 cm x Height 70 cm |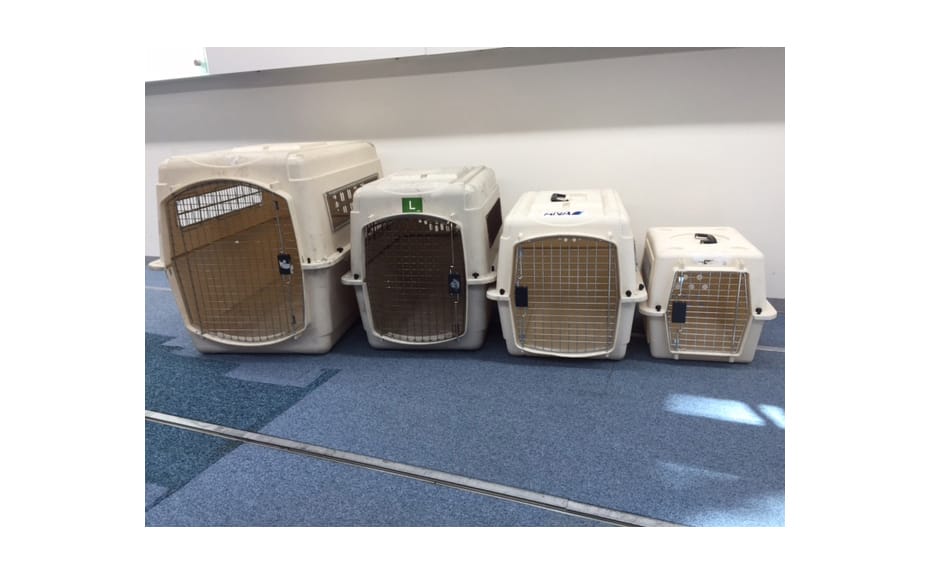 ANA has pet cages available for rental, but their numbers are limited (LL-sized cages must be reserved in advance).Also, if it is determined that the pet cage that you have prepared cannot be used for safety reasons, you will be required to rent a pet cage from ANA.
* LL-sized cages are not accepted on flights operated with small aircraft (Q4A, Q82, CR7) due to cargo compartment volume and cargo compartment door size limitations.Please confirm your flight's aircraft type in advance.

* If your pet is larger than an LL-sized cage, ANA may accept it as cargo.
- We will not accept your pets as checked baggage because of the limited cargo space. In such cases, please be aware that we may ask you to change your flight.

- Pets which are not accustomed to staying in a cage for extended periods of time may easily feel stress. Therefore it is important for your pet to get accustomed to the cage before the journey.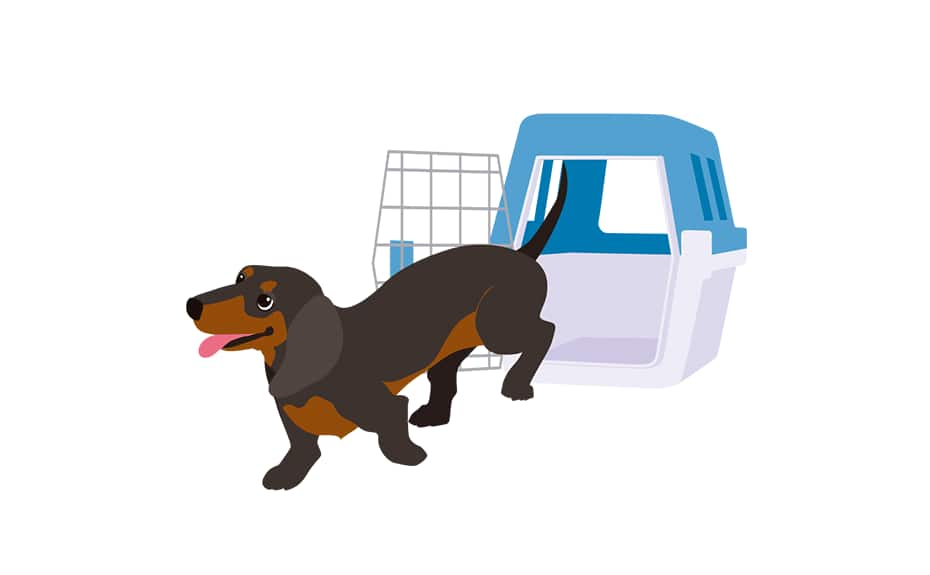 ANA's pet related information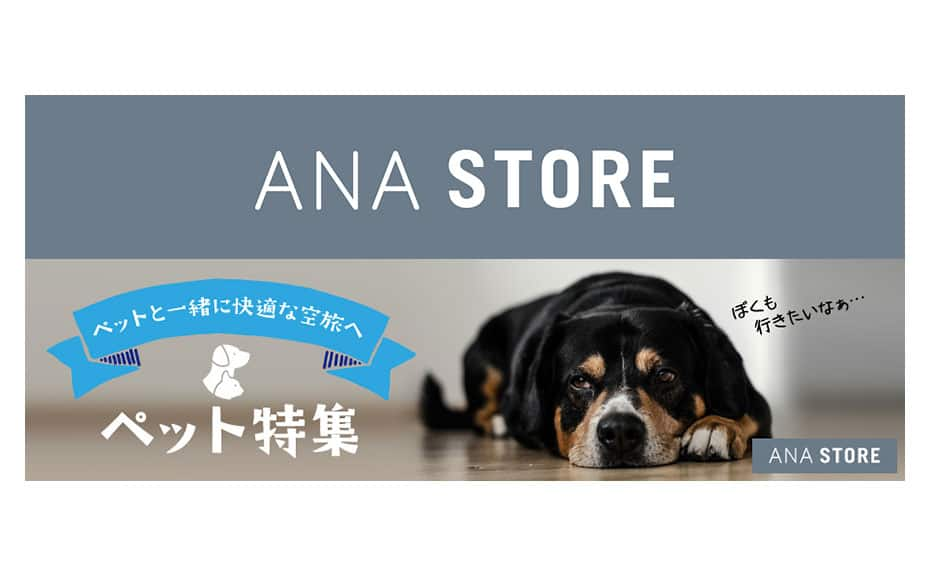 0570-029-709
Business hours: 6:30-22:00 (All year around)

Tokyo 03-6741-1120
Dial a number above and select "1" when the automated voice system is prompted.
* Operator hours are currently different. Please see Contact Us for details.
For passengers who require assistance
For your pleasant journey, ANA is happy to help you.
We provide assistance for expectant mothers.
Passengers traveling with infants or small children
We provide assistance for passengers traveling with infants or small children.
ANA Junior Pilot (Unaccompanied minors)
We provide assistance for children aged 6 to 7 years old (up to 11 years old, if requested) traveling alone.
We provide assistance for seniors.
---
The ANA Group provides assistance for passengers with disabilities or for those who are ill or injured to assure a safe, secure and comfortable travel.