The ANA Group's Human Resources
What Human Resources Means to the ANA Group
The ANA Group's combined strength is enhanced by respecting diversity and drawing on the potential and unique strengths of each employee.
Our people are ANA Group's greatest asset and the key differentiator to succeed in the global environment. The ANA Group is committed to nurturing a diversity of talent by maximizing the potential and individuality of each employee.
In April 2015, the Group formulated the ANA Group Diversity & Inclusion (D&I) Declaration and established an organization dedicated to promoting the success of diverse employees including women, people with disabilities, older employees, and employees of various nationalities. Since then, we have been working diligently to create an environment and structure that promotes D&I and work style reforms.
By working together as a group, ANA seeks to establish our position as the world's leading airline group and provide value to society through our business activities.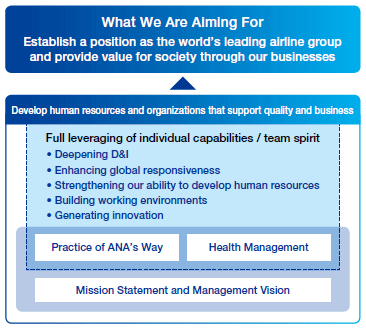 We are engaging in a variety of initiatives to enhance the unifying force of the group and the independence of employees through the Group's management policies, vision and guidelines that were renewed at the transition to a holding company structure in April 2013.
We are sharing and promoting our vision and policies by distributing ANA's Way Book to all employees, which outlines the process by which the group guidelines were developed, and the thoughts and desires that they represent, and creating opportunities for HR managers in Japan and abroad to engage with employees.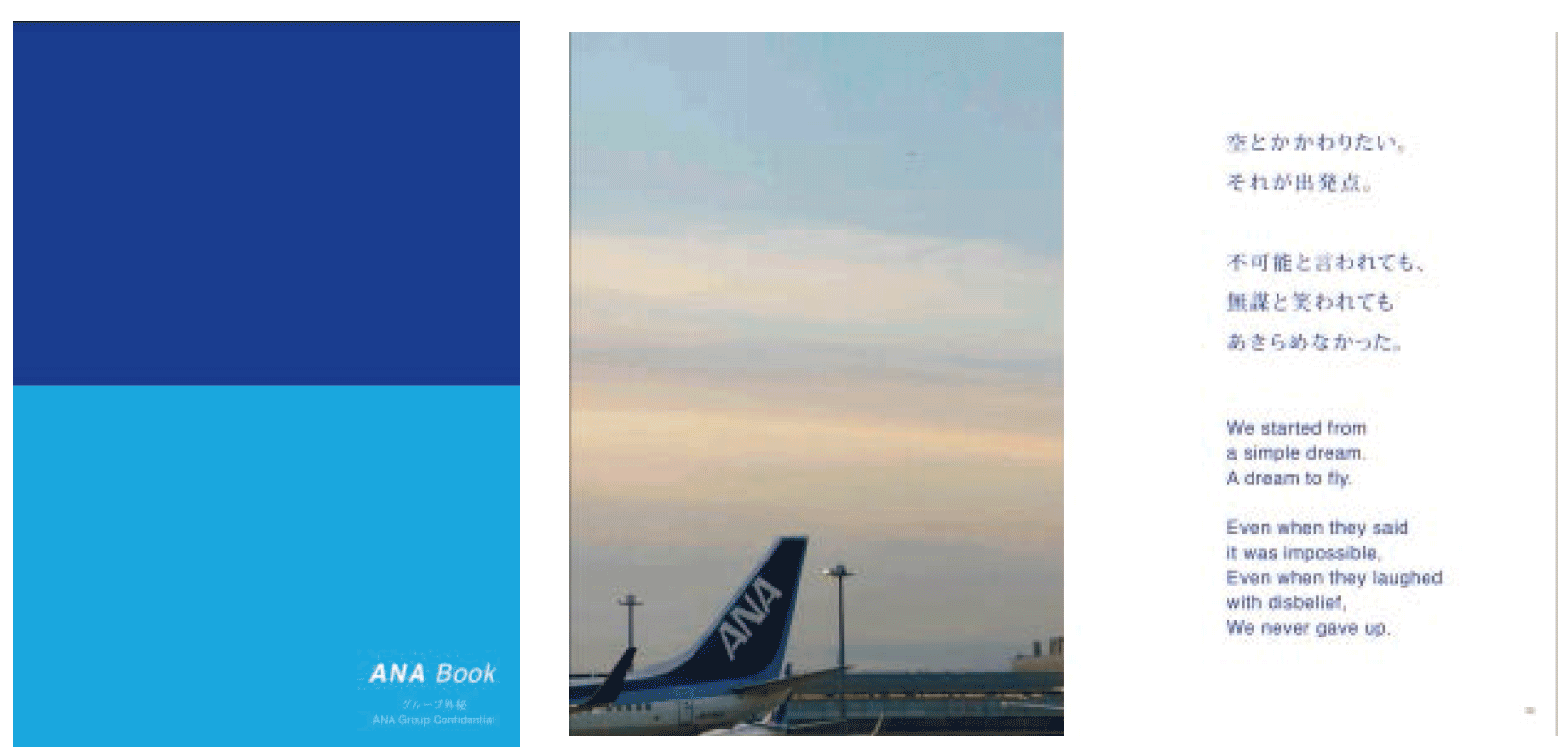 The ANA Group's Human Resource Initiatives