The ANA Group recognizes that the preservation of the Earth's environment is an important issue for everyone on the planet. In accordance with the ANA Group Environmental Principles and the ANA Group Environmental Policies, it is our goal to cooperate with our business partners and with local communities while promoting continuous activities for our employees to take part in, in order to achieve harmony with the Earth's environment in all of our business activities.

ANA Group environmental Policies
ANA Group, recognizing the global environmental issues, including climate change and the conservation of biodiversity, as a quintessential management task, aims to be an "Environmental Leading Airline Group" through all engaged activities.
We will precisely grasp and analyze the impact of our business activities on the environment, and disclose it to society.
We will promote environmental preservation in line with social needs that go above and beyond the pertinent laws and regulations, through widespread conversations with stakeholders.
We will promote measures to reduce the environmental impact in all related businesses and operations, and we actively pursue possibilities of new technologies and services for this purpose.
We will constantly pay close attention to the environmental consideration of supply-chains, and promote the environment-conscious procurement.
We will intensify the "3R" (Reduce, Reuse, Recycle) activities and waste management in an effort to contribute to the creation of a recycling society.
We will encourage our workforce to engage in environmental preservation activities, raising each and every employee's awareness and consciousness.
In addition, on top of providing regulations on how all of our employees should act, our Social Responsibility Guidelines also indicate how we should act in consideration of the environment.
<Social Responsibility Guidelines (Excerpt)>
■Act with consideration for the environment.
Are you aware that the ANA Group's business activities impact the environment and that implementing initiatives to reduce this impact is an important, ongoing issue for the Group?
Do you act with consideration for the environment in all aspects of your duties? (For example, CO2 emission reduction, recycling, electricity and paper conservation, waste reduction, etc.)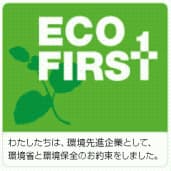 With air transportation at the core of its business operations, the ANA Group exerts a substantial burden on the global environment, including through CO2 emissions associated with its business activities as a public transportation provider. Starting from the humble recognition of our own environmental impact, we are taking the lead in promoting environmental preservation, including careful use of resources and energy to contribute to the creation of a sustainable society. We also energetically engage in environmental communication activities to share our "planet mindfulness" with our many customers and other stakeholders.
In 1974, ANA established the Environment Preservation Committee as an advisory body to the President. For many years, our environmental initiatives have received recognition,with the launch of an environmental report in 1992 and other measures, and in 2008 the ANA Group was first in the airline and transport industry to be certified by Japan's Ministry of the Environment as an Eco-First company.
With the continued support and cooperation of our stakeholders, we will conduct steady, forward-looking activities as a corporate group that continues to coexist with the global environment.