Premium Class - Dining / Drink -
Take a journey of surprise, delight, and delicious flavors. Encounter these tasty experiences for the first time.
Please enjoy select meals and beverages.

We offer a wide variety of menu items suitable for each meal.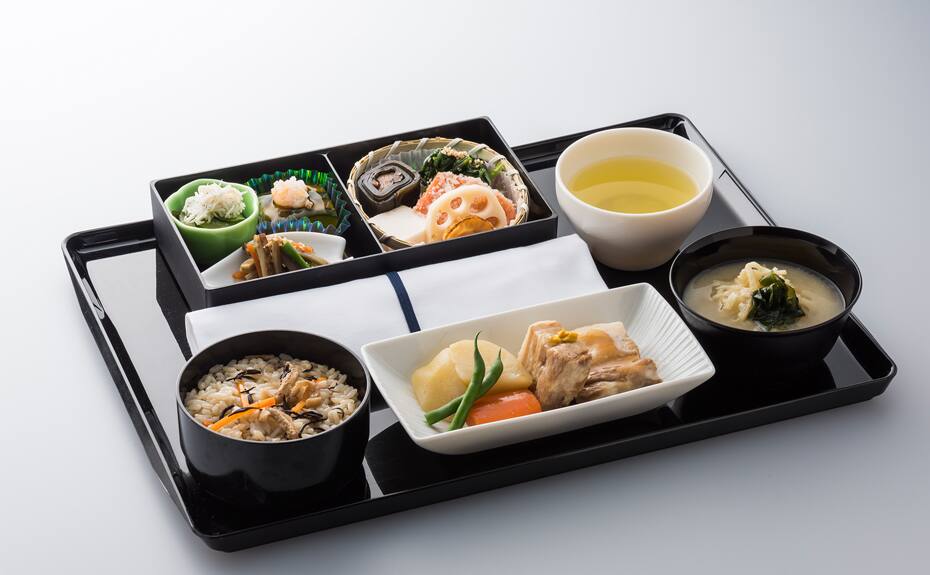 Expanded lunch service time

Lunch is served in Premium Class on domestic flights departing between 10:30 and 13:29 (previously, between 11:00 and 13:00).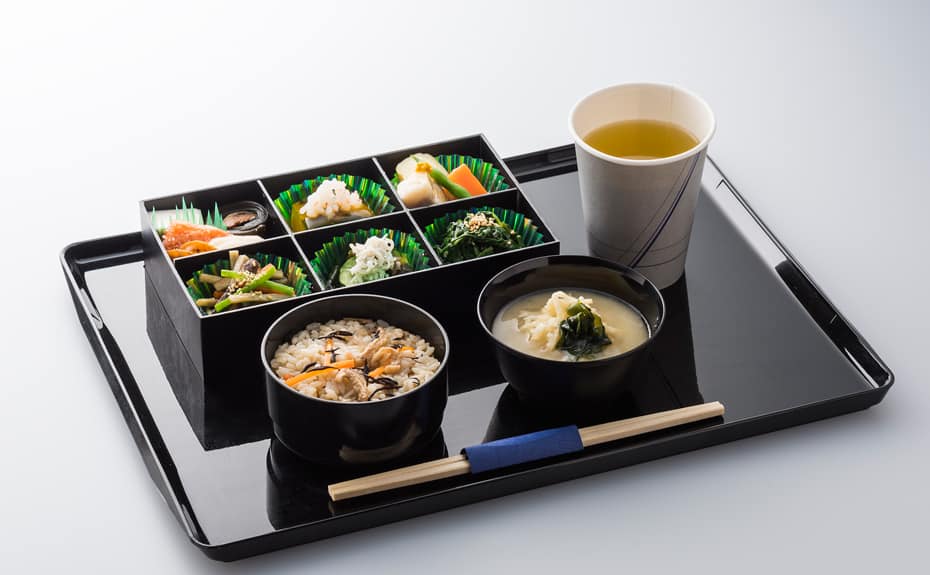 Not only premium flavors, but also premium presentation

Meals presented on specially selected tableware are offered to Premium Class customers on flights between Haneda Airport and Itami, New Chitose, Fukuoka, and Naha Airports.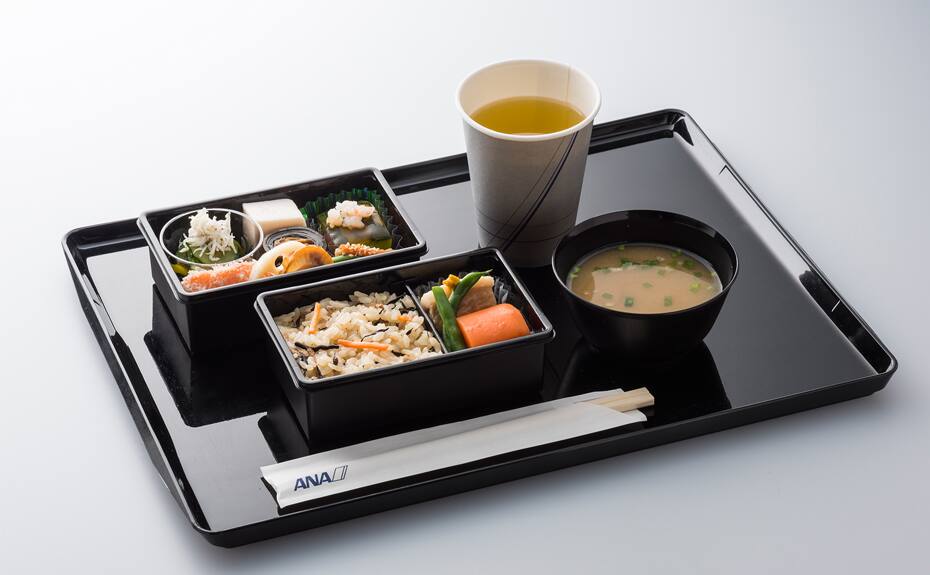 Warm your belly and comfort your heart with a hot meal on board.

In Premium Class, hot meals are served during lunch and dinner hours on flights connecting Haneda, Itami, Kansai, New Chitose, Fukuoka, and Naha Airports.
Savor the tastes of prestigious restaurants as you fly
Menus created in collaboration with renowned restaurants are available during dinner hours on flights from Haneda, Itami, New Chitose, Fukuoka, and Naha Airports.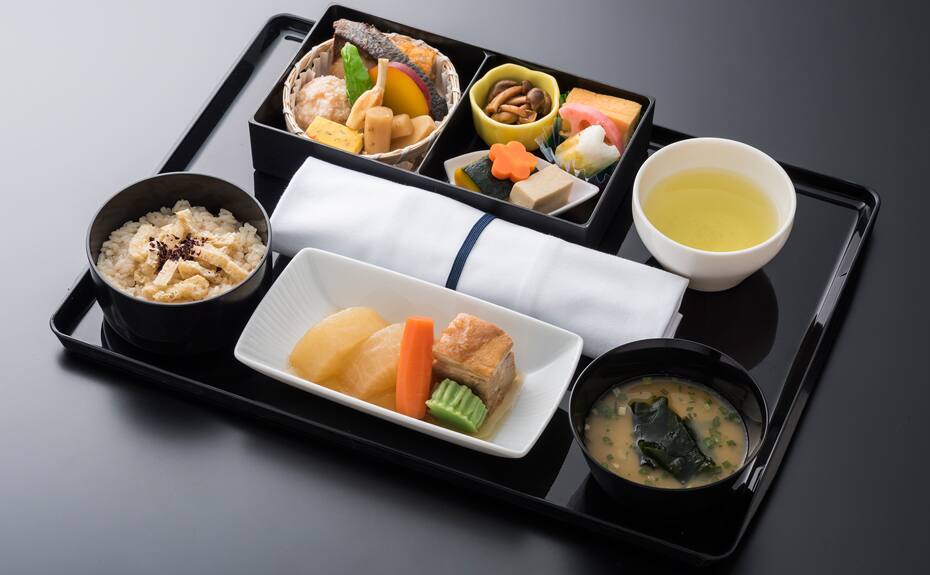 Rakantei

Located in the precincts of Ten'onzan Gohyakurakanji Temple in Meguro, Tokyo, the Japanese restaurant Rakantei offers shojin ryori (Buddhist vegetarian cuisine) dishes, following the chef's desire to create new shojin ryori without adherence to any sect or school.

Available on flights departing from Haneda Airport during dinner hours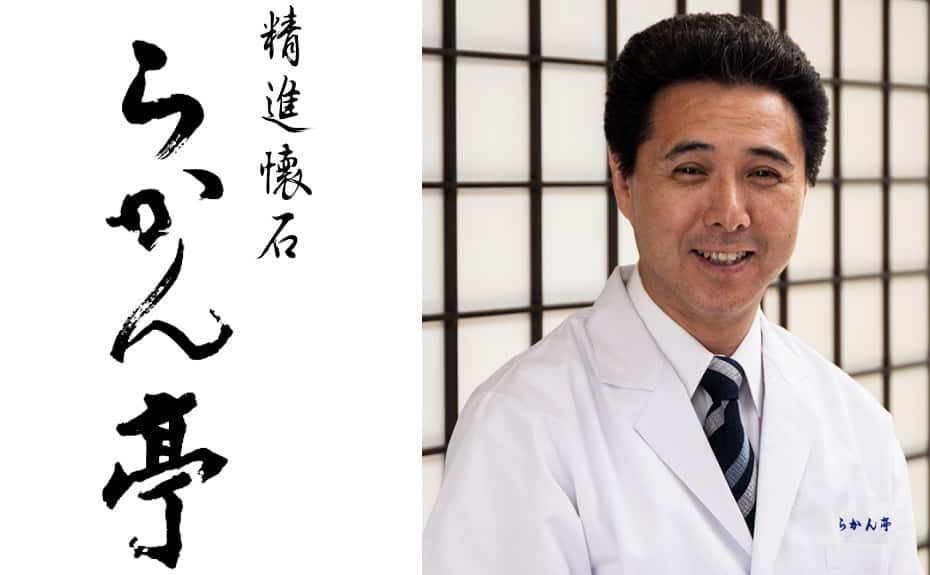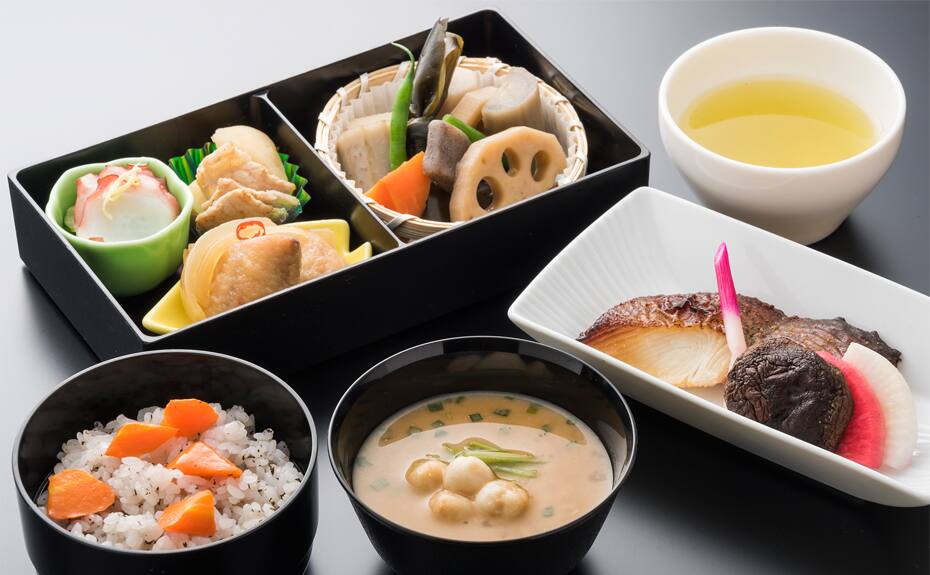 Chiso Sottaku

Chefs at Chiso Sottaku treasure every encounter with a guest as a once-in-a-lifetime opportunity, carefully selecting fresh, seasonal ingredients, and using traditional techniques and fine tableware to entertain their guests. They treat ingredients with the utmost respect and strive to bring out their natural flavors.

Available on flights departing from Itami, New Chitose, Fukuoka, and Naha Airports during dinner hours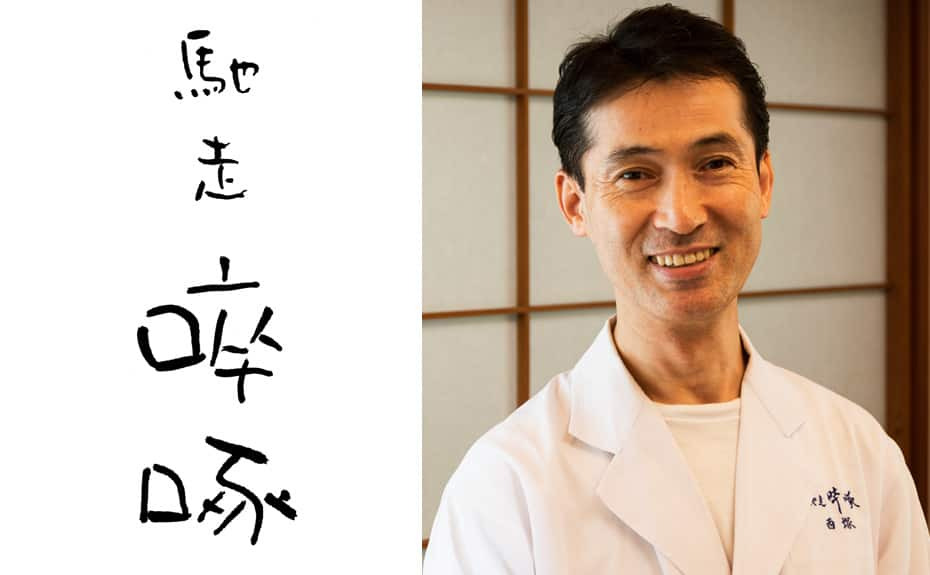 Menus inspired by local cuisines
Menu items inspired by local cuisines are available on flights other than those departing from Haneda, Itami, New Chitose, Fukuoka, and Naha Airports.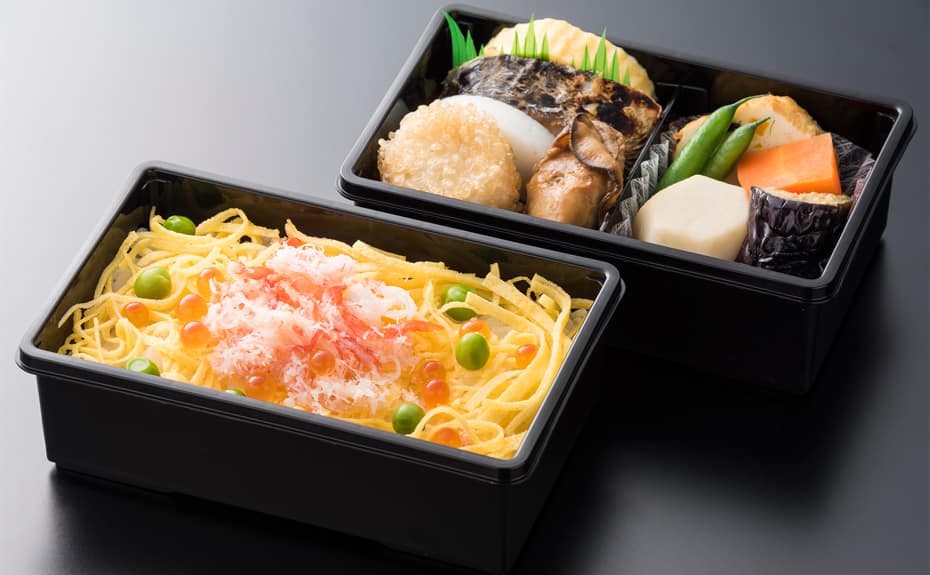 Meal served on flights departing from Hiroshima Airport

Oysters from Hiroshima Prefecture, the largest oyster-producing region in Japan, are prepared in the local "dotenabe" style (miso-flavored oyster hot pot), creating a perfect harmony of flavors that combines the rich taste of oysters with the sweetness of miso. A "chirashi" (scattered) sushi of rice topped with crabmeat and salmon roe is accompanied by colored tofu, taro, and eggplant, which have been simmered in a flavorsome broth.

Provided by: Hiroshima Ekibento Co., Ltd.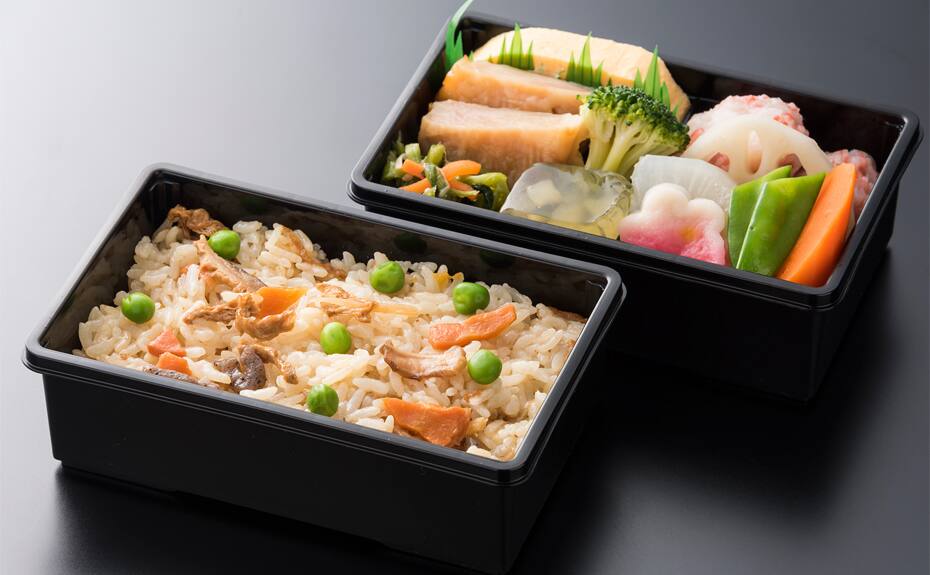 Meal served on flights departing from Takamatsu Airport

This meal features Japanese-style omelet made from the eggs of the Sanuki Cochin chicken, one of the three brand meats of the old Sanuki area of Japan, as well as sesame-marinated crown daisies and other braised sides. The "gomoku" Japanese mixed rice is made with rice harvested in Kagawa Prefecture, and features the aromatic flavor of burdock and the rich taste of chicken. The meal draws to a close with the smooth texture of the apple "nagashi" jellied dessert.

Provided by: Chuoh Co.,LTD.

Enjoy a variety of refreshments
During light meal hours, a selection of sweets and ANA's original light meals will be served. You can also take the sweets with you to enjoy after your flight.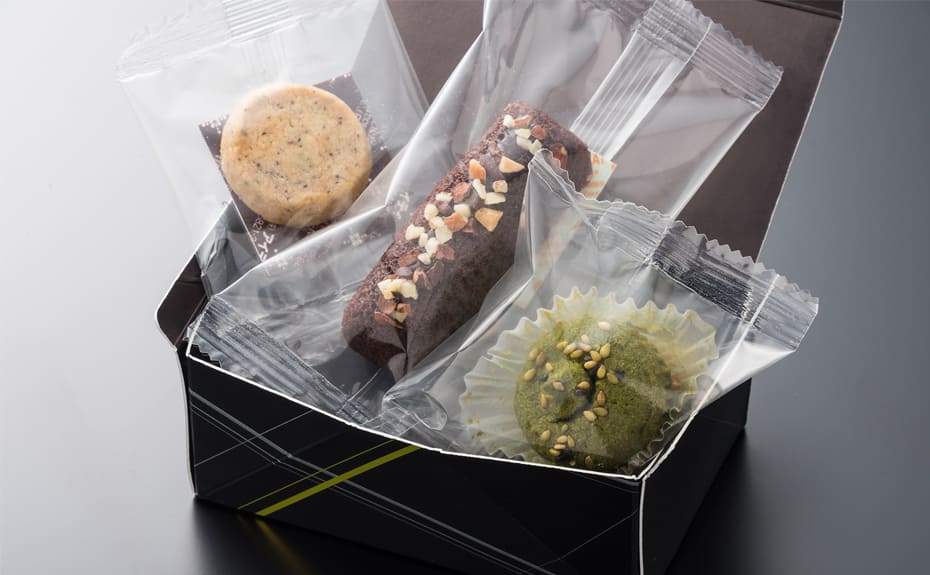 Frédéric Cassel

Frédéric Cassel is a sweets boutique with its main shop located in Fontainebleau, a well-forested old town on the outskirts of Paris. Created with the finest ingredients and traditions, its delicate and refined pastries have fascinated many people around the globe.

Available on odd-numbered flights on all routes during light meal hours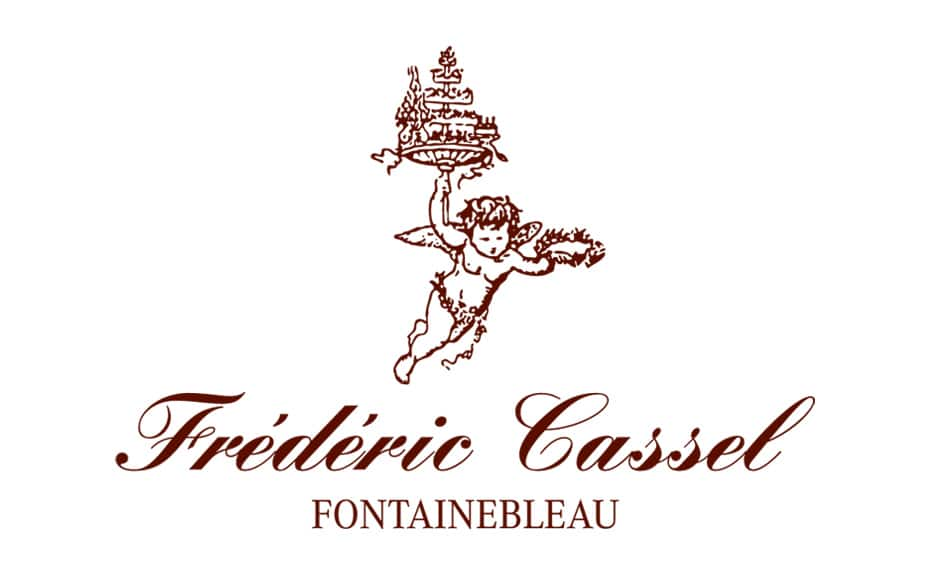 Patisserie Yu Sasage

Behind the lovely pastel green storefront of Patisserie Yu Sasage, customers discover some 50 items, including French-style pastries and fresh cakes and baked goods, such as Swiss rolls and cream puffs, that are popular among Japanese people.

Available on even-numbered flights on all routes during light meal hours

Special Beverages on board
Sit back and relax with our carefully selected beverages.
■ Sparkling Wine

Veuve-Olivier Brut (France)
This wine imparts a citrus grapefruit fragrance, combined with a faint floral aroma. Expressing refreshing acidity, this is a fresh and fruity wine with a pleasant sparkle.

■ White Wine

Château Du Pin Blanc 2015 (Bordeaux, France)
The wine offers refreshing citric aromas of lime, lemon and grapefruit juice. This is a fresh and fruity wine with a lasting finish featuring flavors of green apple and freshly peeled orange zest.

■ Red Wine

La Vieille Ferme 2015 (Rhone, France)
This wine is nicely fragrant on the nose, showing aromas of freshly picked cherries and strawberries. It is medium-bodied with soft tannins well balanced with mild acidity. The finish picks up a light cedar hint.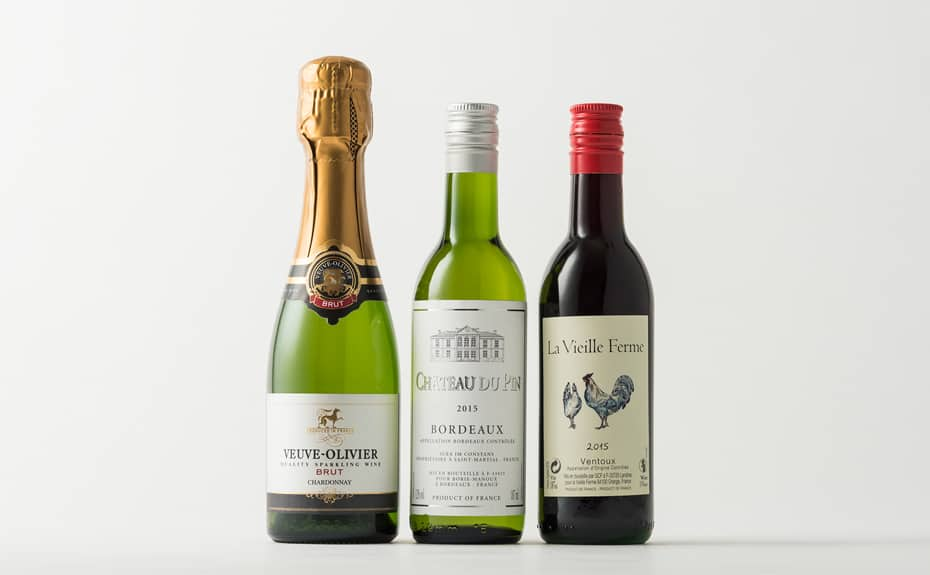 Support for your health

Vegetable juice is also available for customers who would like a healthier option.
From December to February, we are offering a mixed juice made from Kuroda-Gosun carrots and Ourin apples.

This juice is a blend of 60% Kuroda-Gosun carrots harvested in Kyushu during the winter when nutrient levels are at their peak, and 40% freshly squeezed apple juice made from fragrant Ourin apples harvested in the Tohoku region.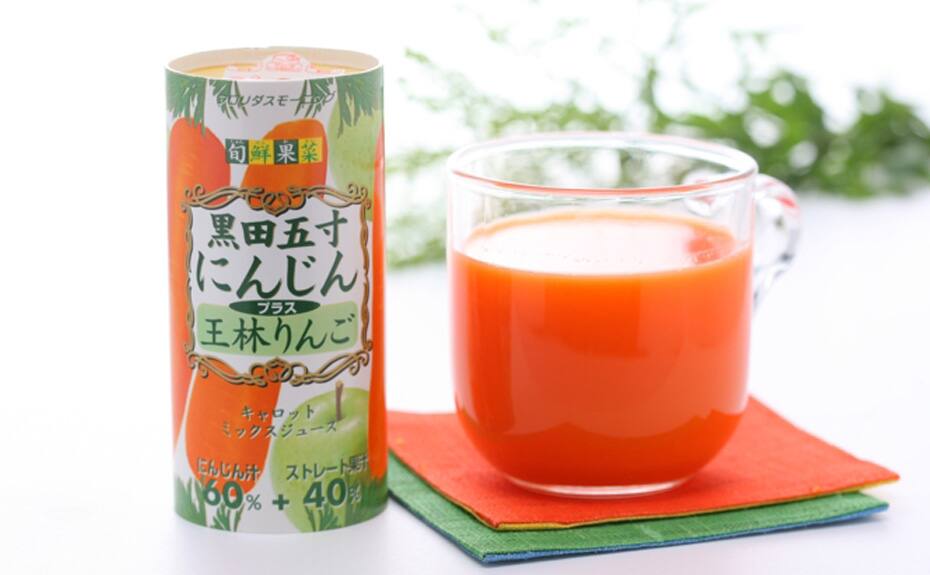 * On some short-haul flights, refreshments will be served instead of meals.
* Food and drink services may be suspended depending on flight conditions.
* For domestic flights, we do not accept requests for special in-flight meals (e.g., allergen-free meals). Thank you for your understanding.
* With the exception of the sweets served during light meal hours, please do not take meals from the aircraft.
* If you must take a meal with you for unavoidable reasons, please note the storage instructions and expiration date on the label.
* All images are for illustrative purposes.
Services available in Premium Class