[Starting February 24, 2015] All ANA Mileage Club members can redeem miles for ANA SKY COINS starting from 1 mile.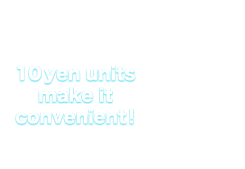 If you redeem 10,000 or more miles for ANA SKY COINS, the redemption rate changes according to the number of miles redeemed, your ANA Mileage Club (AMC) member status and the type of ANA Card you hold.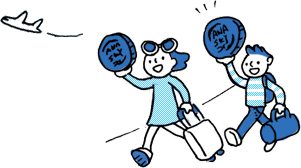 Use your valid ANA SKY COINS (units of 10 yen) at any time to help pay for your tickets.

You can also use your ANA SKY COINS (units of 10 yen) to help pay for our 'ANA Traveler's Package Tours,' or 'ANA Traveler's Dynamic Package' deals!


Are your miles about to expire? If you redeem your miles(*4) for ANA SKY COINS, you will have until the last day of the 12th month (from the month you get your SKY COINS) to use them!
*The validity period for ANA SKY COINS may differ depending on the campaign.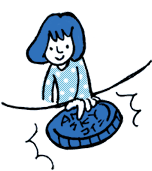 Use your ANA SKY COINS to help pay for
your air tickets.

Redeem your miles for SKY COINS
*1 Excludes domestic '@Hotel, @Rent-a-Car, ANA Ikyu PACK and 'Hotel & Option' overseas deals.
*2 Only ANA Card (with Credit Function) members and ANA Mileage Club Mobile Plus members are eligible.
*3 You must be an ANA Mileage Club member with an active Facebook or Twitter account to post on SOCIAL SKY PARK. For those who are not ANA Mileage Club members,you must register before posting.
*4 Miles are valid until the end of the 36th month following the month in which they were earned.
* Can only be used on ANA SKY WEB and/or ANA SKY WEB MOBILE.
【Note】
Using ANA SKY COINS

・ANA SKY COINS cannot be used in stores or by telephone.
・ANA SKY COINS cannot be used in addition to or in combination with ANA Value Vouchers, etc.
・ANA SKY COINS cannot be exchanged for cash or other vouchers and awards.
・One logged in member's ANA SKY COINS can be used for one reservation (ANA SKY COINS for two or more people cannot be combined).
・Rules and restrictions for the use of ANA SKY COINS may be different for specific eligible products, and are not eligible for redemption.
Refunds

If you cancel Japan domestic flight tickets, international flight tickets,Japan domestic travel products, or international travel products purchased with ANA SKY COINS, the ANA SKY COINS that have expired at the time of the refunded cannot be refunded.

* Refunds will be made immediately after Japan domestic flight tickets, international flight tickets and Japan domestic travel products are cancelled.
Refunds for international travel products take around 10 days.
ANA SKY COINS will be preferentially used to pay for refund handling fees and cancellation fees at the time of refunds.
* The amount you pay by your credit card will be refunded to the account of your credit card.
The duration of refund differs by the date you apply for refund and the deadline/refund process of credit card companies.